Guangzhou Award: The Award for Cities!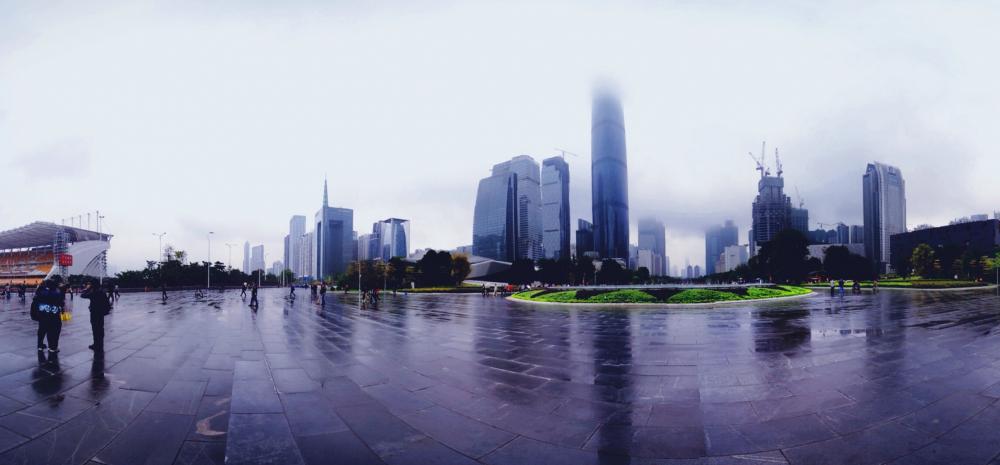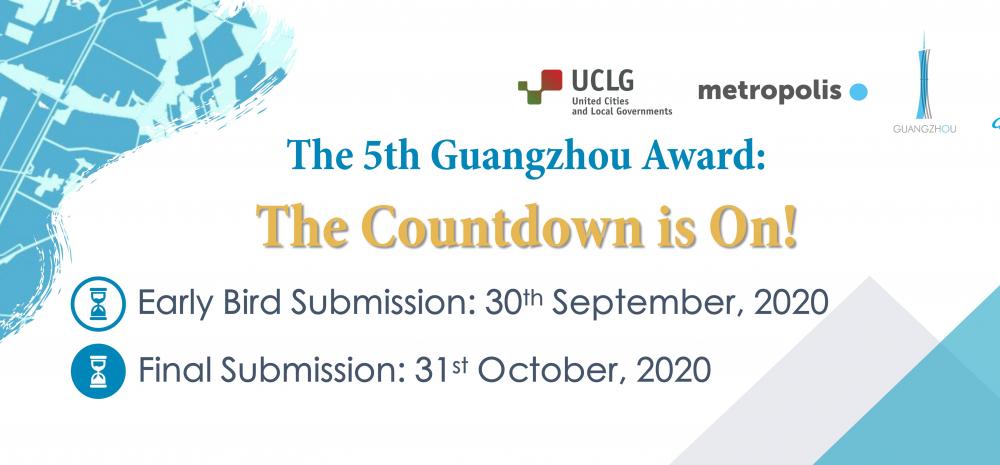 The call for submissions is now open!
Reaching its fifth edition in 2020, the biennial Guangzhou Award is putting a special focus on innovative approaches taken by local and regional governments to accomplish the SDGs and meet the commitments of the New Urban Agenda towards the prosperity and quality of life of their citizens.
Metropolis is proud to be one of the main partners of this prestigious Award since 2012 and actively encourages all cities and regions worldwide to submit their projects. 
Timeline
30th September 2020: Early Bird Submission Deadline for Application Advice
31st October 2020: Final Submission Deadline
December 2020: Evaluation by the Technical Committee
2021: online vote: The City of your Choice
2021: International Seminar "Learning from Urban Innovation"; Final Assessment by Jury; Guangzhou Award Ceremony and The Global Mayors' Forum
*Additional material may be required from shortlisted cities
Rules and Procedures                         Submission Guidelines                         Application form
What to expect?
Up to 15 shortlisted cities and up to 30 deserving cities will be discerned and selected by the Technical Committee. All 45 cities will be featured in specialized publications and many will be invited to share their experiences in international events.
2 representatives of each of the 15 shortlisted cities will be invited to share lessons learned at the International Seminar on Learning from Urban Innovation. This seminar will be held under the framework of the "Global Mayors Forum 2020, XIII METROPOLIS World Congress 2020, UCLG World Council Meetings 2020 & 2020 Guangzhou Award".
Up to 5 winners among the shortlisted cities will be selected by the Jury and each will be granted US$ 20,000, a trophy and a commemorative certificate; shortlisted cities other than the winners will be granted Medals of Honour.
The shortlisted city that obtains the most votes in the "Online Vote: The City of Your Choice" will be recognized as the "Online Popular City".
You can find all the information about the Award at its official website:
Why Guangzhou?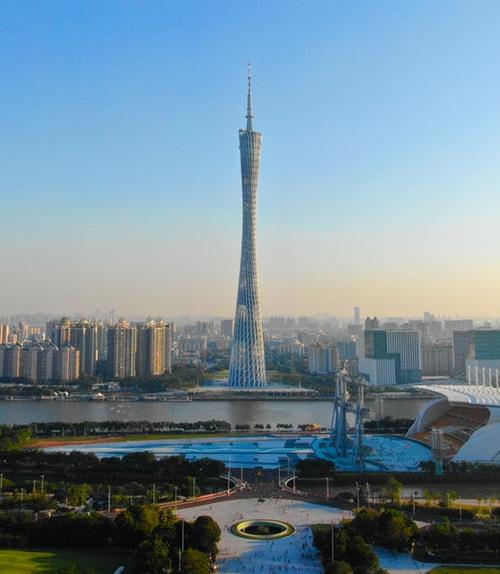 In 2012 Guangzhou took a great step to boost its leadership on urban innovation: the launch of the Guangzhou International Award on Urban Innovation. This was a cornerstone for local and regional governments to be accredited as the main actors towards more innovative cities worldwide, which mean more sustainable, egalitarian and open urban spaces to all. Since then until the present time, the award has consolidated itself as the main reference on urban innovation for Metropolis and United Cities and Local Governments (UCLG).
About the Award
An ambitious program: the Guangzhou Award encourages global cities to participate and engage in the most effective ways to address the rapid challenges of cities and to provide institutional assistance for global learning platforms of urban innovation and communities. It also serves as a basis for analyzing what and how local authorities are implementing the Global Goals of New Urban Agenda (NUA) and multilateral goals of 2030 Sustainable Development (2030 SDGs).
Contact
GUANGZHOU 
For any inquiry, please contact the Guangzhou Award Secretariat:
Tel: +86-20-8735-0999 Fax: +86-20-8735-3488 E-mail:info@guangzhouaward.org     www.guangzhouaward.org

Metropolis Secretariat General
To find out the best way for your local government to participate in this program kindly contact Agnès Bickart
Guangzhou Institue for Urban Innovation
The Guangzhou Institute for Urban Innovation was established in 2012 under the framework of the Guangzhou Award.
The Institute's mission is to forge a first class international think tank on urban innovation. The Institute is a network of experts and organisations dedicated to furthering innovation concepts, tools and methodologies offering intellectual support for global urban innovation.
The think tank benefits from the invaluable input of research and academic institutions, professional associations, community-based organisations, industry leaders and individual experts.
The Guangzhou Institute also operates the International Urban Innovation Database which serves as a knowledge bank of peer reviewed initiatives in urban innovation and analytical case studies and reports. This database provides material, references and evidence whereby inspiration can be gained in urban innovation.
The Institute also acts as a capacity building and dialogue platform for opening up a "green channel" of international exchanges.
For more information regarding the work of the Guangzhou Institute for Urban Innovation and the Urban Innovation Database please visit: