OUR PURPOSE
With more than 35 years of experience, Metropolis,
elevates the collective voice of metropolises on the global stage,
fosters global cooperation, dialogue, and sharing of knowledge and solutions,
grounded in the experience of its members.
VISION, MISSION AND PRINCIPLES
We are a collaborative and caring association, dedicated to actively listening
to the priorities of our members, learning from their experiences and
delivering them value.
METROPOLITAN SECTION OF UCLG
Metropolises operates, as well, as the metropolitan section of the
World Organisation of United Cities and Local Governments (UCLG),
since its constitution, in 2004.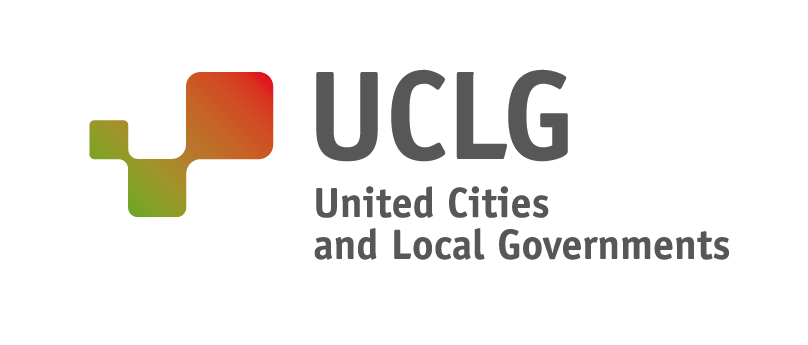 OUR HISTORY
1984
1ST METROPOLIS WORLD CONGRESS
ILE-DE-FRANCE
1ST METROPOLIS WORLD CONGRESS
1985
1st METROPOLIS WORLD CONGRESS. METROPOLIS CONSTITUENT CONGRESS
April
MONTREAL
1st METROPOLIS WORLD CONGRESS. METROPOLIS CONSTITUENT CONGRESS (14 members)                                           
Participants: Abidjan, Addis Ababa, Colombo, London, Tokyo, New York, Los Ángeles, Île-de-France, Montréal, Metropolitan Corporation of Barcelona, Mexico (state), Cairo, Buenos Aires, Torino
Michel Giraud, Paris, Île-de-France is elected first president
Institution of Metropolis Commissions (until 2011)
1986
1ST METROPOLIS ANNUAL MEETING
CAIRO
1ST  METROPOLIS ANNUAL MEETING
1987
METROPOLIS ANNUAL MEETING
NEW YORK
METROPOLIS ANNUAL MEETING
2ND METROPOLIS WORLD CONGRESS "A Better Life for All in Metropolises"
January
MEXICO CITY
2ND METROPOLIS WORLD CONGRESS  "A Better Life for All in Metropolises"
1988
METROPOLIS ANNUAL MEETING
MADRID
METROPOLIS ANNUAL MEETING
1989
METROPOLIS ANNUAL MEETING
CASABLANCA
METROPOLIS ANNUAL MEETING
1990
3RD METROPOLIS WORLD CONGRESS "Metropolises in Ascendancy"
October
MELBOURNE
3RD METROPOLIS WORLD CONGRESS "Metropolises in Ascendancy
From here on Metropolis articulates its technical Commissions, which present their results every triennial congress
1991
METROPOLIS ANNUAL MEETING
DAKAR
1992
METROPOLIS ANNUAL MEETING
BARCELONA
METROPOLIS ANNUAL MEETING
1993
METROPOLIS ANNUAL MEETING
CAIRO
METROPOLIS ANNUAL MEETING
4TH METROPOLIS WORLD CONGRESS "Citizens and Sustainable Development"
January
MONTREAL
4TH METROPOLIS WORLD CONGRESS "Citizens and Sustainable Development"
Metropolis creates its Technical Assistance Scheme
1994
METROPOLIS ANNUAL MEETING
TOKYO
METROPOLIS ANNUAL MEETING
1995
METROPOLIS ANNUAL MEETING
LISBON
METROPOLIS ANNUAL MEETING
1996
METROPOLIS ANNUAL MEETING
ILE-DE-FRANCE
METROPOLIS ANNUAL MEETING
5TH METROPOLIS WORLD CONGRESS "Metropolis for the People: Seeking Solidarity among World Citizens"
January
TOKYO
5TH METROPOLIS WORLD CONGRESS "Metropolis for the People: Seeking Solidarity among World Citizens"
Metropolis participates to the UNHABITAT II "CITY SUMMIT" and proposes the establishment of the World Association of Cities and Local Authorities Coordination (WACLAC)
June
PARIS
Metropolis participates to the UNHABITAT II "CITY SUMMIT" and proposes the establishment of the World Association of Cities and Local Authorities Coordination (WACLAC)
1997
METROPOLIS ANNUAL MEETING
SANTIAGO DE CHILE
METROPOLIS ANNUAL MEETING
1998
JOAN CLOS (BARCELONA) SUCCEEDS MICHEL GIRAUD (ÎLE-DE-FRANCE) AS PRESIDENT
METROPOLIS ANNUAL MEETING
SEOUL
METROPOLIS ANNUAL MEETING
1999
JOSEP ROIG MARTÍ is nominated METROPOLIS SECRETARY GENERAL
JOSEP ROIG MARTÍ is nominated METROPOLIS SECRETARY GENERAL
6TH METROPOLIS WORLD CONGRESS "A Network of Cities for World Citizens"
March 1999
BARCELONA
6TH METROPOLIS WORLD CONGRESS "A Network of Cities for World Citizens"
APPROVAL OF THE ACTION PLAN 1999-2002
2000
METROPOLIS' REGIONAL SECRETARIES CREATION
METROPOLIS SECRETARIAT GENERAL MOVES TO BARCELONA
METROPOLIS ANNUAL MEETING
October
GUANGZHOU
METROPOLIS ANNUAL MEETING
2001
METROPOLIS ANNUAL MEETING
RIO DE JANEIRO
METROPOLIS ANNUAL MEETING
2002
7TH METROPOLIS WORLD CONGRESS "Metropolitan Governance in the New Millennium"
May
SEOUL
1ST METROPOLIS AWARDS "Seeking better quality of life for the world's metropolises"

SEOUL DECLARATION ON METROPOLITAN GOVERNANCE

APPROVAL OF THE ACTION PLAN 2002-2005
2003
METROPOLIS ANNUAL MEETING
September
ISTANBUL
METROPOLIS ANNUAL MEETING
2004
UCLG CREATION
January
ILE-DE-FRANCE
METROPOLIS ANNUAL MEETING
September
ESTADO DE MEXICO
METROPOLIS ANNUAL MEETING
2005
8TH METROPOLIS WORLD CONGRESS "Tradition and Transformation. The Future of the City"
May
BERLIN
2ND METROPOLIS AWARDS 

APPROVAL OF THE ACTION PLAN 2005-2008

METROPOLIS WOMEN INTERNATIONAL NETWORK CREATION

Metropolis Women's congress

Youth Congress "My City - Visions 2005 +"
2006
METROPOLIS EXTRAORDINARY ANNUAL MEETING
ILE-DE-FRANCE
JEAN-PAUL HUCHON (ÎLE-DE-FRANCE) SUCCEEDS JOAN CLOS (BARCELONA) AS PRESIDENT
METROPOLIS ANNUAL MEETING
June
TORONTO
METROPOLIS ANNUAL MEETING
2007
1ST METROPOLIS WOMEN INTERNATIONAL NETWORK FORUM "Dynamic Cities Need Women"
December
BRUSSELS
1ST METROPOLIS WOMEN INTERNATIONAL NETWORK FORUM "Dynamic Cities Need Women"
METROPOLIS ANNUAL MEETING
September
ANTANANARIVO
METROPOLIS ANNUAL MEETING
2008
9TH METROPOLIS WORLD CONGRESS "Connecting Cities"
October
SYDNEY
9TH METROPOLIS WORLD CONGRESS "Connecting Cities"
1ST REGIONAL TRAINING CENTER IN MASHHAD

3RD METROPOLIS AWARDS

APPROVAL OF THE ACTION PLAN 2009-2011
2009
METROPOLIS ANNUAL MEETING
May
MOSCOW
METROPOLIS ANNUAL MEETING
2ND METROPOLIS WOMEN INTERNATIONAL NETWORK FORUM "Dynamic Cities Need Women: Visions and Challenges for a Women-Friendly City"
October
SEOUL
2ND METROPOLIS WOMEN INTERNATIONAL NETWORK FORUM "Dynamic Cities Need Women: Visions and Challenges for a Women-Friendly City"
2010
METROPOLIS ANNUAL MEETING
BARCELONA
2011
10TH METROPOLIS WORLD CONGRESS "Cities in Transition"
November
PORTO ALEGRE
APPROVAL OF THE ACTION PLAN 2012-2014

APPROVAL OF METROPOLIS INITIATIVES 

ALAIN LE SAUX SUCCEEDS JOSEP ROIG AS METROPOLIS SECRETARY GENERAL

4TH METROPOLIS AWARDS
2012
LAUNCH OF THE URBAN INNOVATION PROGRAM
LAUNCH OF THE URBAN INNOVATION PROGRAM
1ST GUANGZHOU INTERNATIONAL AWARD FOR URBAN INNOVATION 
METROPOLIS ANNUAL MEETING "Innovation towards a Better Future"
November
GUANGZHOU
METROPOLIS ANNUAL MEETING "Innovation towards a Better Future"
2013
METROPOLIS ANNUAL MEETING "Caring Cities"
July
JOHANNESBURG
METROPOLIS ANNUAL MEETING "Caring Cities"
3RD METROPOLIS WOMEN INTERNATIONAL NETWORK FORUM "Dynamic Cities Need Women: Women and Armed Conflict"
September
ABIDJAN
3RD METROPOLIS WOMEN INTERNATIONAL NETWORK FORUM "Dynamic Cities Need Women: Women and Armed Conflict"
2014
METROPOLIS INTERNATIONAL TRAINING INSTITUTE (MITI) OPENING
January
SEOUL
From MII to MITI - Headquarters in Seoul
Regional centers in: Cairo, Mashhad, Mexico City, Paris and Île-de-France
2ND GUANGZHOU INTERNATIONAL AWARD FOR URBAN INNOVATION
November
GUANGZHOU
2ND GUANGZHOU INTERNATIONAL AWARD FOR URBAN INNOVATION
11TH METROPOLIS WORLD CONGRESS "Cities for All"
October
HYDERABAD
APPROVAL OF THE METROPOLIS ACTION PLAN 2015-2017 BY THE GENERAL ASSEMBLY

APPROVAL OF THE NEW STATUTES AND THE RULES OF PROCEDURE OF THE ASSOCIATION

OFFICIAL LAUNCH OF VOICE OF THE MAYORS

OFFICIAL LAUNCH METROPOLIS YOUTH 

OFFICIAL POLICY TRANSFER PLATFORM (PTP) LAUNCH

METROPOLIS WOMEN INTERNATIONAL NETWORK's president becomes a member of the BOARD OF DIRECTORS

5TH METROPOLIS AWARDS "Seeking Better Quality of Life for the World's Metropolises"
2015
DENIS CODERRE SUCCEEDS JEAN-PAUL HUCHON (ÎLE-DE-FRANCE) AS PRESIDENT
December
DENIS CODERRE (MONTRÉAL) SUCCEEDS JEAN-PAUL HUCHON (ÎLE-DE-FRANCE) AS PRESIDENT
METROPOLIS ANNUAL MEETING "LIVE THE CITY"
May
BUENOS AIRES
METROPOLIS ANNUAL MEETING "LIVE THE CITY"
APPROVAL OF ACTION PLAN REVISION to incorporate the Gender Mainstreaming Perspective for the first time

VOICE OF THE MAYORS DEBATE
HABITAT III: THEMATIC MEETING ON METROPOLITAN AREAS
October
MONTREAL
HABITAT III: THEMATIC MEETING ON METROPOLITAN AREAS
FELIP ROCA SUCCEEDS ALAIN LE SAUX AS SECRETARY GENERAL
September
FELIP ROCA SUCCEEDS ALAIN LE SAUX AS SECRETARY GENERAL
2016
3RD GUANGZHOU INTERNATIONAL AWARD FOR URBAN INNOVATION
December
GUANGZHOU
3RD GUANGZHOU INTERNATIONAL AWARD FOR URBAN INNOVATION
METROPOLIS BOARD OF DIRECTORS MEETING
March
MEXICO CITY
METROPOLIS BOARD OF DIRECTORS MEETING (in the framework of the Habitat III thematic meeting "Financing urban development: the millennium challenge")
PREPCITY#3 "Cities as Actors" – PRINCIPLES FOR BETTER CITIES
May
BERLIN
PREPCITY#3 "Cities as Actors" – PRINCIPLES FOR BETTER CITIES
METROPOLIS OBSERVATORY PROJECT LAUNCH
November
BARCELONA AND WORLDWIDE
METROPOLIS OBSERVATORY PROJECT LAUNCH
METROPOLIS BOARD OF DIRECTORS MEETING
October
BOGOTA
METROPOLIS BOARD OF DIRECTORS MEETING (in the framework of the 5TH UCLG World Congress)
2017
12TH METROPOLIS WORLD CONGRESS "Global Challenges: Major Cities in Action"
June
MONTREAL
12TH METROPOLIS WORLD CONGRESS "Global Challenges: Major Cities in Action"
FROM INITIATIVES TO PILOT PROJECTS (effective in 2018)
DENNIS CODERRE PRESIDENCY IS RENEWED
OCTAVI DE LA VARGA SUCCEEDS FELIP ROCA AS SECRETARY GENERAL
MONTREAL DECLARATION "CITIES IN THE VANGUARD TO ADDRESS LOCAL AND GLOBAL ISSUES AND IMPLEMENT THE PARIS AGREEMENT ON CLIMATE CHANGE"
2018
METROPOLIS ANNUAL MEETING "Inclusive Metropolitan Cities and City-Regions"
August
GAUTENG
METROPOLIS ANNUAL MEETING "Inclusive Metropolitan Cities and City-Regions"
LAUNCH OF THE GAUTENG DECLARATION "INCLUSIVE METROPOLITAN CITIES AND CITY-REGIONS"
POLICY DEBATE - METROPOLIS BOARD OF DIRECTORS: MICHAEL MüLLER (BERLIN) IS CONFIRMED PRESIDENT OF METROPOLIS
4TH GUANGZHOU INTERNATIONAL AWARD FOR URBAN INNOVATION
December
GUANGZHOU
4TH GUANGZHOU INTERNATIONAL AWARD FOR URBAN INNOVATION
EXTRAORDINARY VIRTUAL MEETING OF THE BOARD OF DIRECTORS
January
EXTRAORDINARY VIRTUAL MEETING OF THE BOARD OF DIRECTORS
MICHAEL MüLLER (BERLIN) ASSUMES THE PRESIDENCY OF METROPOLIS ON AN INTERIM BASIS
January
MICHAEL MüLLER (BERLIN) ASSUMES THE PRESIDENCY OF METROPOLIS ON AN INTERIM BASIS
THE WORLD METROPOLITAN DAY IS CELEBRATED FOR THE 1ST TIME
October
WORLDWIDE
THE WORLD METROPOLITAN DAY IS CELEBRATED FOR THE 1ST TIME
2019
Metropolis Board of Directors meeting and II Policy Debate entitled "Civil Engagement in Changing Metropolises" (in the framework of UCLG Executive Bureau)
April
MONTEVIDEO
Metropolis Board of Directors meeting and II Policy Debate entitled "Civil Engagement in Changing Metropolises"  (in the framework of UCLG Executive Bureau)
FROM POLICY TRANSFER PLATFORM (PTP) TO URBAN SUSTAINABLE EXCHANGE (USE) PLATFORM
March
BERLIN AND WORLDWIDE
FROM POLICY TRANSFER PLATFORM (PTP) TO URBAN SUSTAINABLE EXCHANGE (USE) PLATFORM
LAUNCH OF THE DECENTRALIZED COOPERATION PROGRAM (EU DG DEVCO FUNDED)
May
LAUNCH OF THE DECENTRALIZED COOPERATION PROGRAM (EU DG DEVCO FUNDED)
2020
LAUNCH OF THE CITIES FOR GLOBAL HEALTH PLATFORM
March
LAUNCH OF THE CITIES FOR GLOBAL HEALTH PLATFORM
1984
1ST METROPOLIS WORLD CONGRESS 1984
1985
1st METROPOLIS WORLD CONGRESS. METROPOLIS CONSTITUENT CONGRESS 1985
1986
1ST METROPOLIS ANNUAL MEETING 1986
1987
METROPOLIS ANNUAL MEETING 1987
2ND METROPOLIS WORLD CONGRESS "A Better Life for All in Metropolises" 1987
1988
METROPOLIS ANNUAL MEETING 1988
1989
METROPOLIS ANNUAL MEETING 1989
1990
3RD METROPOLIS WORLD CONGRESS "Metropolises in Ascendancy" 1990
1991
METROPOLIS ANNUAL MEETING 1991
1992
METROPOLIS ANNUAL MEETING 1992
1993
METROPOLIS ANNUAL MEETING 1993
4TH METROPOLIS WORLD CONGRESS "Citizens and Sustainable Development" 1993
1994
METROPOLIS ANNUAL MEETING 1994
1995
METROPOLIS ANNUAL MEETING 1995
1996
METROPOLIS INTERNATIONAL INSTITUTE (MII) CREATION 1996
METROPOLIS ANNUAL MEETING 1996
5TH METROPOLIS WORLD CONGRESS "Metropolis for the People: Seeking Solidarity among World Citizens" 1996
Metropolis participates to the UNHABITAT II "CITY SUMMIT" and proposes the establishment of the World Association of Cities and Local Authorities Coordination (WACLAC) 1996
1997
METROPOLIS ANNUAL MEETING 1997
1998
JOAN CLOS (BARCELONA) SUCCEEDS MICHEL GIRAUD (ÎLE-DE-FRANCE) AS PRESIDENT 1998
METROPOLIS ANNUAL MEETING 1998
1999
BOARD OF DIRECTORS 1999
JOSEP ROIG MARTÍ is nominated METROPOLIS SECRETARY GENERAL 1999
6TH METROPOLIS WORLD CONGRESS "A Network of Cities for World Citizens" 1999
2000
METROPOLIS' REGIONAL SECRETARIES CREATION 2000
METROPOLIS ANNUAL MEETING 2000
2001
METROPOLIS ANNUAL MEETING 2001
2002
7TH METROPOLIS WORLD CONGRESS "Metropolitan Governance in the New Millennium" 2002
2003
METROPOLIS ANNUAL MEETING 2003
2004
UCLG CREATION 2004
METROPOLIS ANNUAL MEETING 2004
2005
8TH METROPOLIS WORLD CONGRESS "Tradition and Transformation. The Future of the City" 2005
2006
METROPOLIS EXTRAORDINARY ANNUAL MEETING 2006
METROPOLIS ANNUAL MEETING 2006
2007
1ST METROPOLIS WOMEN INTERNATIONAL NETWORK FORUM "Dynamic Cities Need Women" 2007
METROPOLIS ANNUAL MEETING 2007
2008
9TH METROPOLIS WORLD CONGRESS "Connecting Cities" 2008
2009
METROPOLIS ANNUAL MEETING 2009
2ND METROPOLIS WOMEN INTERNATIONAL NETWORK FORUM "Dynamic Cities Need Women: Visions and Challenges for a Women-Friendly City" 2009
2010
METROPOLIS ANNUAL MEETING 2010
2011
10TH METROPOLIS WORLD CONGRESS "Cities in Transition" 2011
2012
LAUNCH OF THE URBAN INNOVATION PROGRAM 2012
METROPOLIS ANNUAL MEETING "Innovation towards a Better Future" 2012
2013
METROPOLIS ANNUAL MEETING "Caring Cities" 2013
3RD METROPOLIS WOMEN INTERNATIONAL NETWORK FORUM "Dynamic Cities Need Women: Women and Armed Conflict" 2013
2014
METROPOLIS INTERNATIONAL TRAINING INSTITUTE (MITI) OPENING 2014
2ND GUANGZHOU INTERNATIONAL AWARD FOR URBAN INNOVATION 2014
11TH METROPOLIS WORLD CONGRESS "Cities for All" 2014
2015
DENIS CODERRE SUCCEEDS JEAN-PAUL HUCHON (ÎLE-DE-FRANCE) AS PRESIDENT 2015
METROPOLIS ANNUAL MEETING "LIVE THE CITY" 2015
HABITAT III: THEMATIC MEETING ON METROPOLITAN AREAS 2015
FELIP ROCA SUCCEEDS ALAIN LE SAUX AS SECRETARY GENERAL 2015
2016
3RD GUANGZHOU INTERNATIONAL AWARD FOR URBAN INNOVATION 2016
METROPOLIS BOARD OF DIRECTORS MEETING 2016
PREPCITY#3 "Cities as Actors" – PRINCIPLES FOR BETTER CITIES 2016
METROPOLIS OBSERVATORY PROJECT LAUNCH 2016
METROPOLIS BOARD OF DIRECTORS MEETING 2016
2017
12TH METROPOLIS WORLD CONGRESS "Global Challenges: Major Cities in Action" 2017
2018
METROPOLIS ANNUAL MEETING "Inclusive Metropolitan Cities and City-Regions" 2018
4TH GUANGZHOU INTERNATIONAL AWARD FOR URBAN INNOVATION 2018
EXTRAORDINARY VIRTUAL MEETING OF THE BOARD OF DIRECTORS 2018
MICHAEL MüLLER (BERLIN) ASSUMES THE PRESIDENCY OF METROPOLIS ON AN INTERIM BASIS 2018
THE WORLD METROPOLITAN DAY IS CELEBRATED FOR THE 1ST TIME 2018
2019
Metropolis Board of Directors meeting and II Policy Debate entitled "Civil Engagement in Changing Metropolises" (in the framework of UCLG Executive Bureau) 2019
FROM POLICY TRANSFER PLATFORM (PTP) TO URBAN SUSTAINABLE EXCHANGE (USE) PLATFORM 2019
LAUNCH OF THE DECENTRALIZED COOPERATION PROGRAM (EU DG DEVCO FUNDED) 2019
2020
LAUNCH OF THE CITIES FOR GLOBAL HEALTH PLATFORM 2020