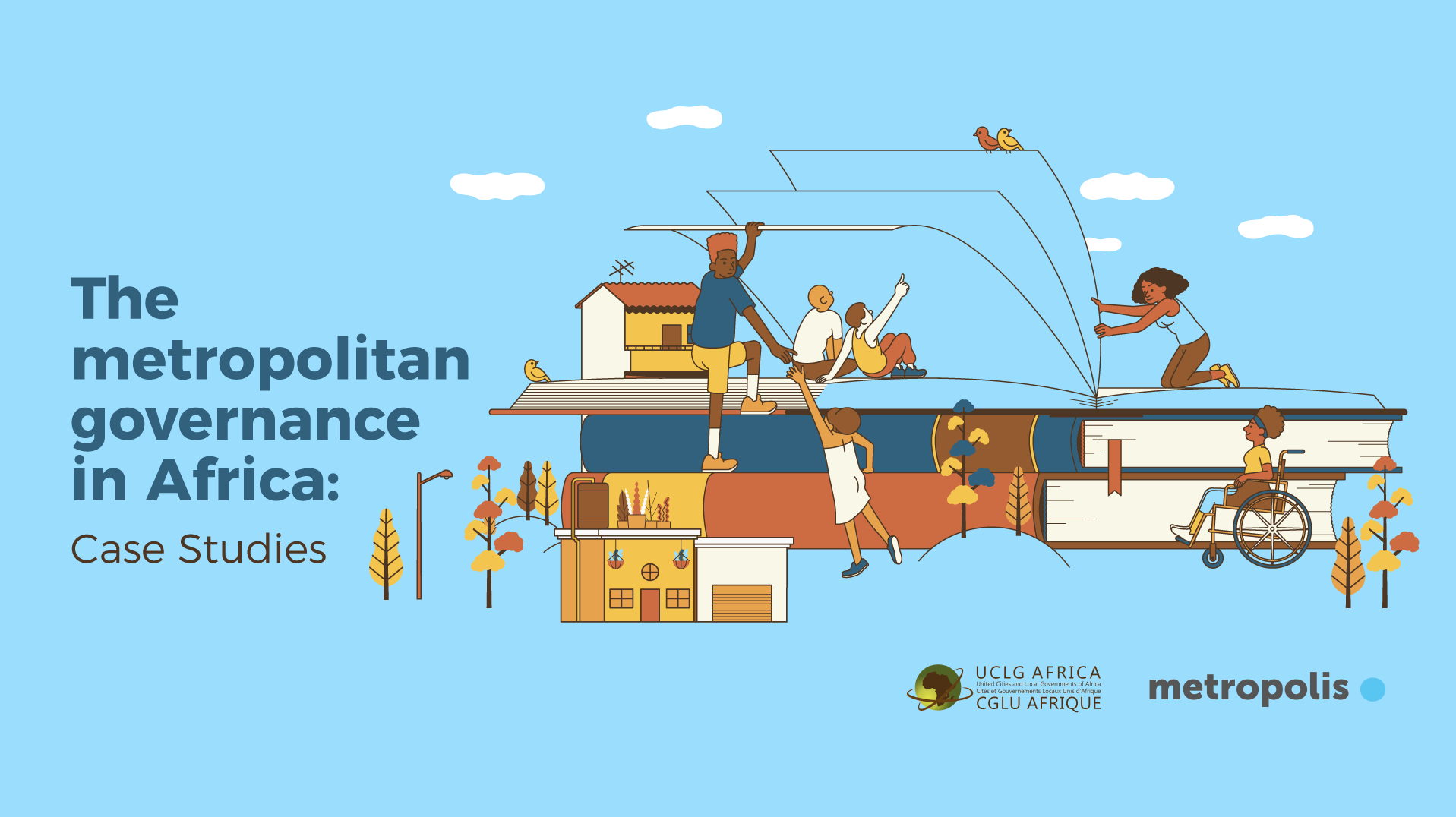 The metropolitan governance in Africa. Case Studies
Online
The third webinar of the learning program "The Metropolitan Governance in Africa" will provide an opportunity to first understand the issues of sustainability, resilience and urban intelligence, then to elucidate how they are embodied at the metropolitan scale, considering how they can be applied in the future and finally, to focus on the challenges and obstacles that African cities and metropolises face in deploying resilience strategies  and innovative digital solutions.
Contents
Nowadays, the metropolitan phenomenon is a reality of urban dynamics in large cities and metropolises. Metropolisation as a process of growth of urban areas into a larger functional urban unit is underway in several urban areas in Africa (Metropolis, 2019). This makes these areas not only places where economic issues are at stake (production of national growth) but also places where social and environmental issues are crucial (accessibility to urban services, housing, social cohesion, flooding). It is therefore on the scale of metropolitan areas that are "more diluted and more compact, more integral and discontinuous" (Ascher, 1995) that the urban phenomenon must be understood.

The cities and metropolises are called upon to provide responses at the right functional scale to address the challenges of socio-spatial inequalities, sustainability, resilience and urban innovation. These challenges are at the heart of the 2030 Agenda to "Build resilient infrastructure and foster innovation" (SDG9), "Make cities and human settlements inclusive, safe, resilient and sustainable" (SDG11) and "Adopt innovative digital solutions" (SDG 17).
Based on a pedagogical content designed by Metropolis and its alliances, this learning program aims to introduce the metropolitan reality and how metropolitan governance with a gender perspective can be the key to face the challenges and threats that surround our metropolises. In addition, the course seeks to present governance models, as well as to emphasize on the importance of  the Right to the city in a metropolitan context.
More information
Session 1. Models of Metropolitan Governance

In this first webinar, based on the pedagogical content of the publication Models of Metropolitan Governance, we analysed the different metropolitan governments models (metropolitan governments, sectoral metropolitan agencies, vertical coordination, voluntary cooperation) while looking at the situation of Africa. 

We also explored the elements that characterise metropolitan governance models: financing, competences, democratic representation, multilevel relations and the main challenges and strategies to promote a form of metropolitan governance with a gender perspective.

The program of the session, protagonized by the experts from City Insight, was divided in two parts. First of all, they related the theoretical framework with the African context and, after that, they analysed the implementation of a gender approach.

If you want to know more about the session, you can read the news

 
Session 2. Right to the Metropolitan City in the Framework of the New Urban Agenda and the 2030 Agenda

 

In the second webinar of this course, based on the pedagogical content of the publication Right to metropolitan city in the framework of the NUA and the 2030 Agenda, we addressed the importance of reconsidering the Right to the City in a metropolitan context that reflects the current reality of urban dynamics. The concept of the Right to the city is not new but remains fully current. It references the right to "create" a city as a concern of urban life. It thus focuses on the capability of the people who live in the city to transform it and for society to be transformed through it.

We also analysed four different manifestations of the right to the city in the African context: the right to housing; the right to public space; the right to urban security from a feminist perspective; and the right to metropolitan mobility.

For more information, you can visit the program and read the news

 
Speakers
Michael Sutcliffe, co-director of City Insight, an agency that provides insight, information and advice on local level development
Sue Bannister, co-director of City Insight, an agency that provides insight, information and advice on local level development

Jean-Pierre Elong MBassi

, UCLG Africa Secretary General.

Octavi de la Varga

, Metropolis Secretary general.

Nomkita Fani

,

Director Intermediate Cities and Spatial Planning at Department of Cooperative Governance and Traditional Affairs

Mpilo Ngubane,

Executive Director of Cifal Durban, Chief Learning Officer of the eThekwini Municipal Academy and Adjunct Professor of Research at UNISA's School of Business Leadership (SBL).

Genevieve

Hartley, Program Manager, MILE

Dr Mostafa Kheireddine

,

Urban planner of the University of Montreal, Researcher in city sciences, Rabat
Hosted by