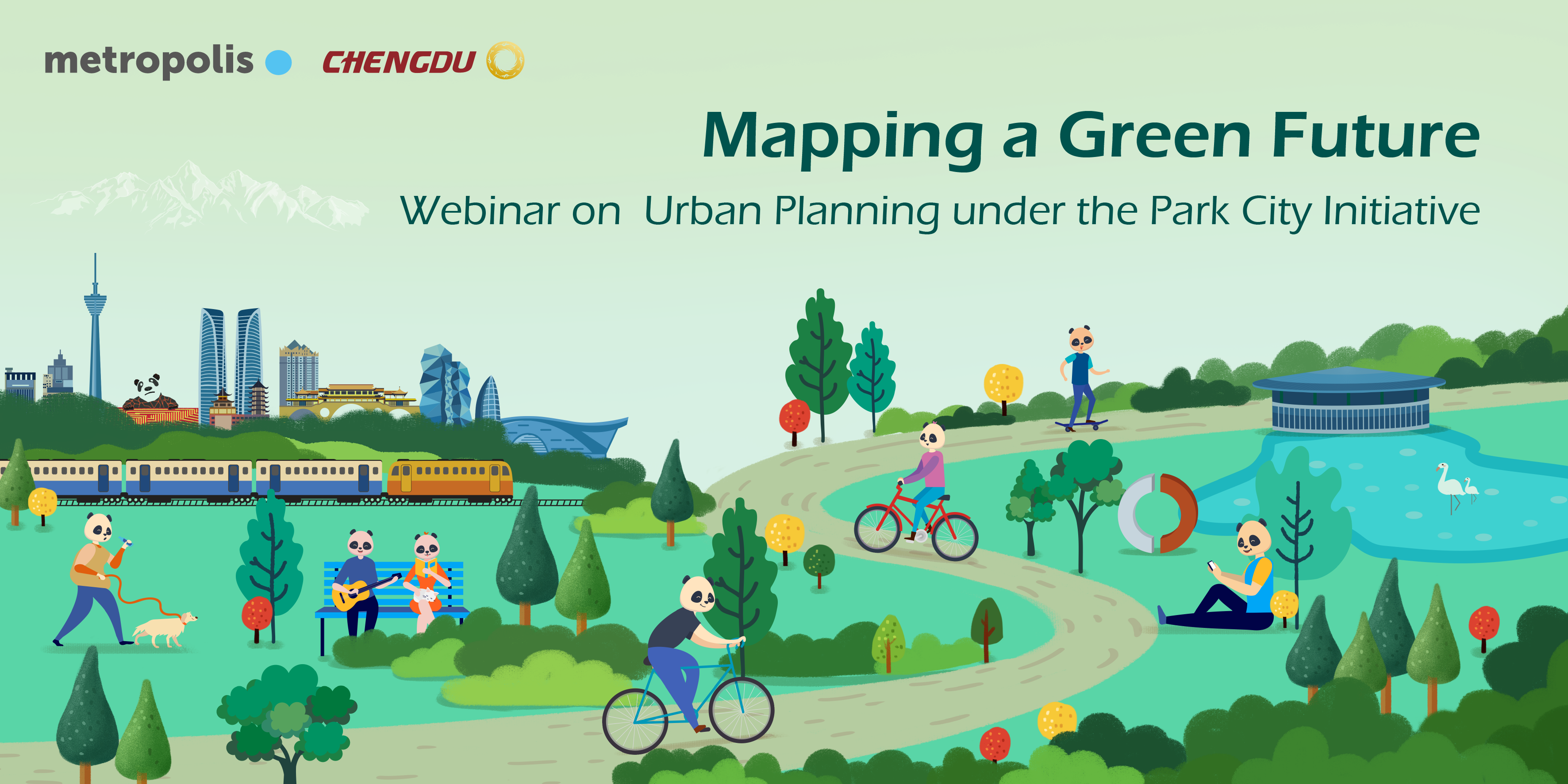 Mapping a Green Future: Urban Planning under the Park City Initiative
Online
Large metropolises are home to many of the development and environmental challenges facing the world's population today. To address these challenges, Chengdu, capital of southwest China's Sichuan province, launched its Park City Initiative in 2017. Rather than simply creating green spaces in the urban setting, the idea behind Park City Initiative is to build a 'city within a park', generating a new type of development path which bridges the people, city, industry and nature.
The two-session webinar organised by Metropolis Learning Hub Chengdu with a focus on urban planning offered a chance for urban planners, city managers and urban development experts to meet and exchange views on planning for sustainable development and the vision of future cities. 
Contents
According to the UN, 55% of the world's population lives in urban areas. And this figure is expected to rise to 68% by 2050. Cities are the main actors in achieving the UN Sustainable Development Goals. And metropolises are playing a decisive role. It is important that big cities around the globe work together to collect lessons learned and exchange new strategies and initiatives to improve the quality of life of its residents and seek sustainable and future-oriented development.

In the face of development and environmental challenges posed by rapid urban expansion, Chengdu, the capital of Southwest China's Sichuan Province with a population of 20 million, officially launched its Park City Initiative in early 2018 to explore a holistic and forward-looking approach to plan its future development, revitalize its old centers and direct its residents to a greener and healthier lifestyle.
A park city explores a future version of cities which highlight a people-centered green development path. With a five-tier structure composed of industrial functional areas, urban areas, park communities, park blocks, picturesque village settings, and building on the thousands of miles of greenway, the city looks into creating scenes of sports, culture, entertainment, and develop the new economy and business models.
At the first edition of the webinar in May 2021 on 'Mapping a Green Future: Urban Planning under the Park City Initiative' organised by Metropolis Learning Hub Chengdu with the support of Chengdu Institute of Planning and Design, participants heared responses from government and civil society representatives, leaders, city planners and managers on city planning, how can planning shape green development and improve the quality of living, and how is a park city creating green jobs and directing citizens to an eco-friendly lifestyle.