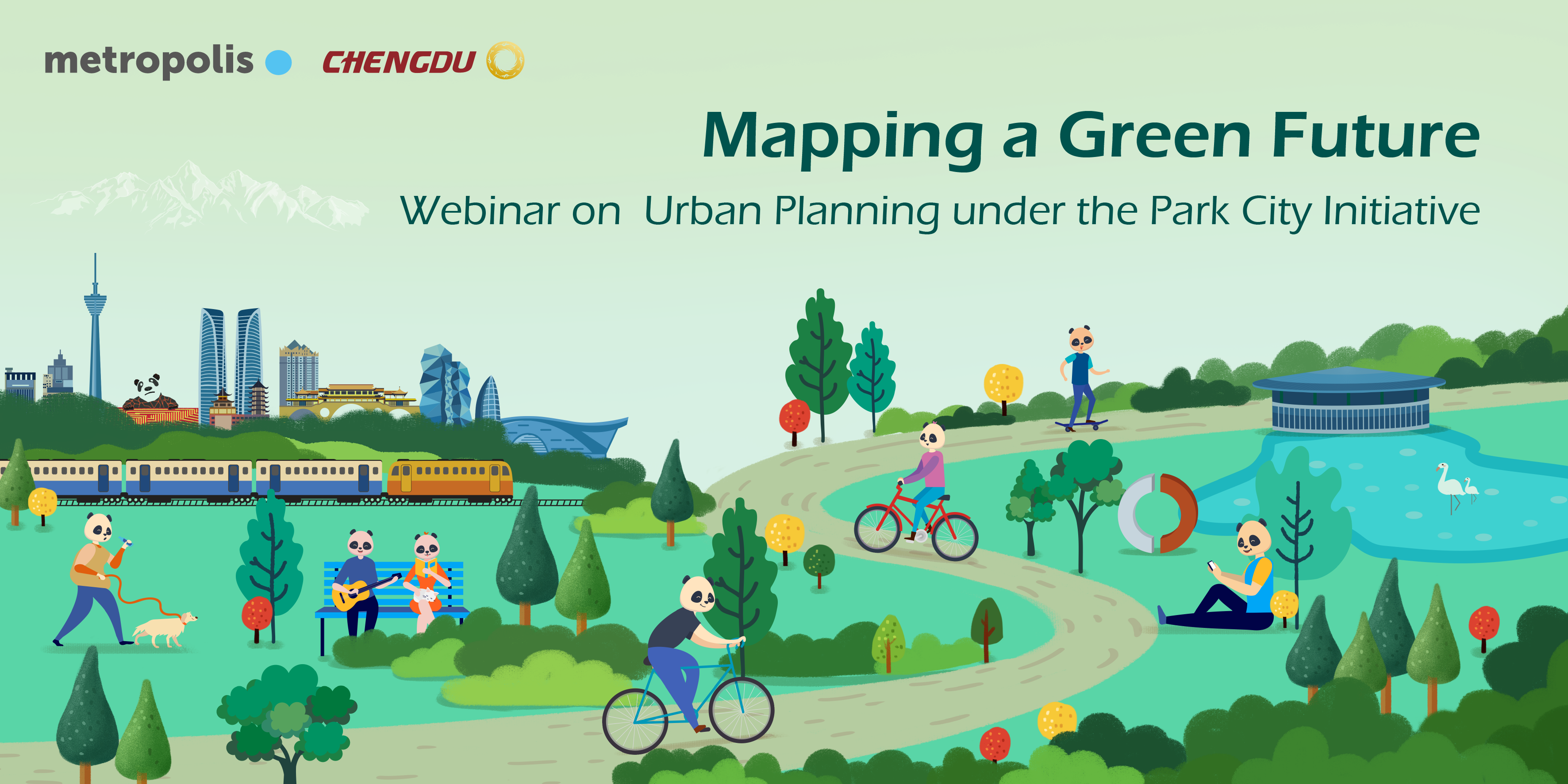 Mapping a Green Future: Urban Planning under the Park City Initiative
Online
The first edition of the webinar "Mapping a Green Future: Urban Planning under the Park City Initiative" was organised by Metropolis Learning Hub with the support of Chengdu Institute of Planning and Design, and was held on may 20th and 21st. It consisted in a two-session webinar, where participants were able to learn from experiences from Glasgow, Chengdu, Seoul, Johannesburg and Dujiangyan. 
Contents
Park initiative as a way of urban planning that explores a future version of cities which highlight a people-centered green development path.
How can planning shape green development and improve the quality of living.
How is a Park City creating green jobs and directing citizens to an eco-friendly lifestyle.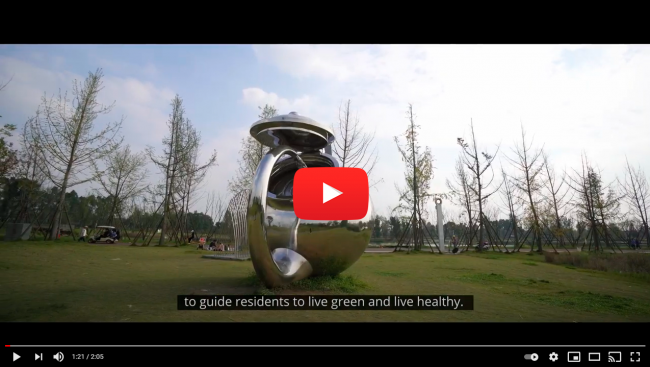 More information
SESSION 1: Daring Solutions to Secure Green Urban Future
TOPIC 1: thinking and designing sustainable urban development in a holistic and integrated way.

TOPIC 2: ambitious projects to drive green economy and advocate green life
Tab 2 Content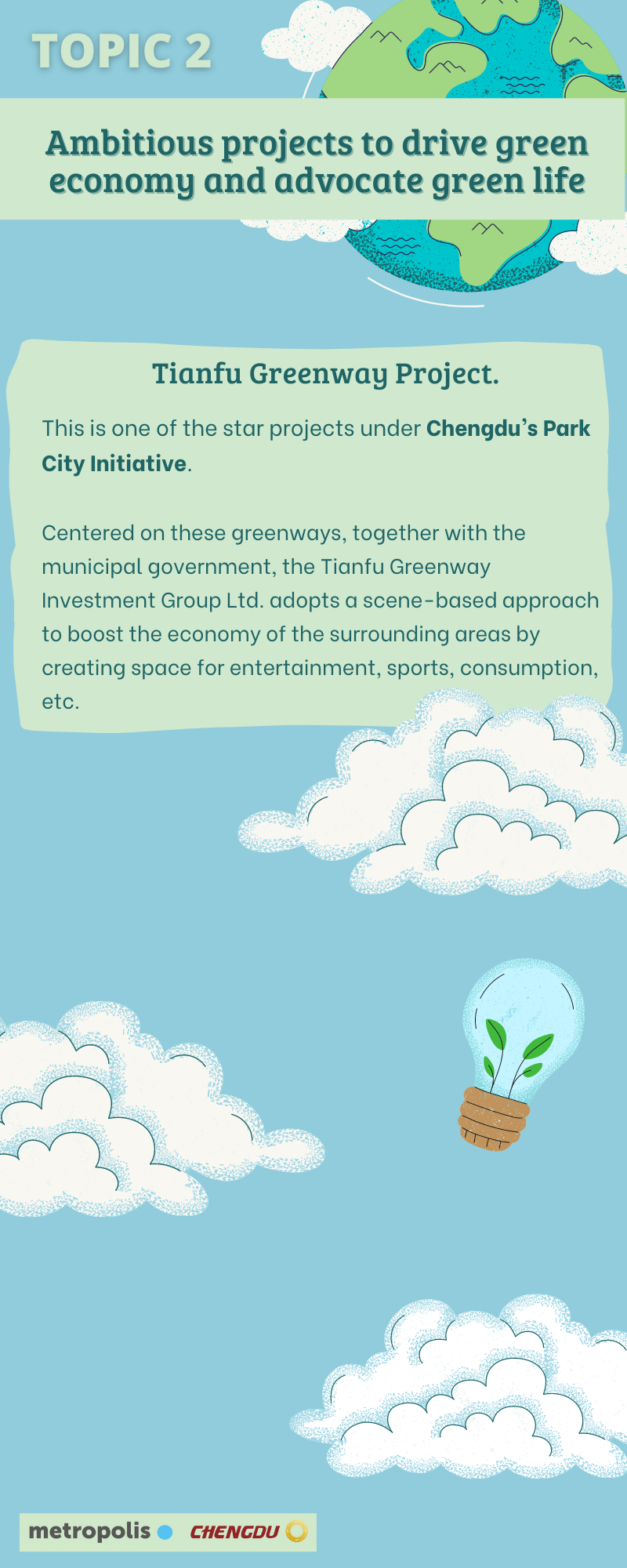 SESSION 2: Daring Solutions to Secure Green Urban Future
TOPIC 1: Integrated approaches to tackle urban decay and nature-based mirco renewal
 

TOPIC 2: The making of future green communities
If you want to know more about this learning hub,  you can read the news.
Speakers
Agnès Bickart, Senior Manager for Institutional Relations & Asia Portfolio (Metropolis)
Jiang Bin, Director General of Foreign Affairs Office of Chengdu
Gillian Dick, Spatial Planning Manager - Research & Development Plan Group Neighborgoods, Regeneration & Sustainability (Glasgow City Council)
Ding Rui, Deputy Director, Office of Technical Guidance and Quality Assessment, Chengdu Institute of Planning and Design
Shu Zhu, Regional Director & China Representative, ICLEI East Asia
Ran Yang, Director of Greenway Project Promotion and Investment, Chengdu Tianfu Greenway Culture and Tourism Development Group
Lia Brum, Research and Policy officer (Metropolis)
Zheng Yuliang, Senior Planning Officer, Chengdu Institute of Planning and Design
Youming Kim, Associate Professor of Landscape Architecture at University of Seoul (Seoul Metropolitan Government)
Zhang Li, Project Manager of Piying Community Renewal Project (Dujiangyan)
Qin Nan, Community Worker at LuxLake Park Community (Chengdu)
Wang Lai, Resident and Volunteer at LuxeLake Park Community (Chengdu)
Adelaide Chokoe, Arboriculturist under Urban Forestry and Nurseries Unit in Johannesburg City Parks and Zoo