Visions and Challenges in Urban regeneration
Online
Metropolis and Teheran Municipality organised this thematic webinar on visions and challenges in urban regeneration to gather Metropolis members and to share their own experiences regarding urban heritage without losing sight of the identity of a city in an increasingly globalised world.
Contents
With the growth of urbanization, about 56% of the world's population live in cities and slums sprawl to be the home for some; as well complex economic-structural changes in the urban areas make urban deteriorated areas around the world especially in Global South, it is why cities need the interventions of urban regeneration program.The transformation of the cities' structure is necessary which involves housing, employment, social issues, etc.
This is the starting point of sustainable urban regeneration, the topic of this session where participants were able to learn more about the urban regeneration experiences from Delhi and Cairo. 
For more information of the session, you can read the news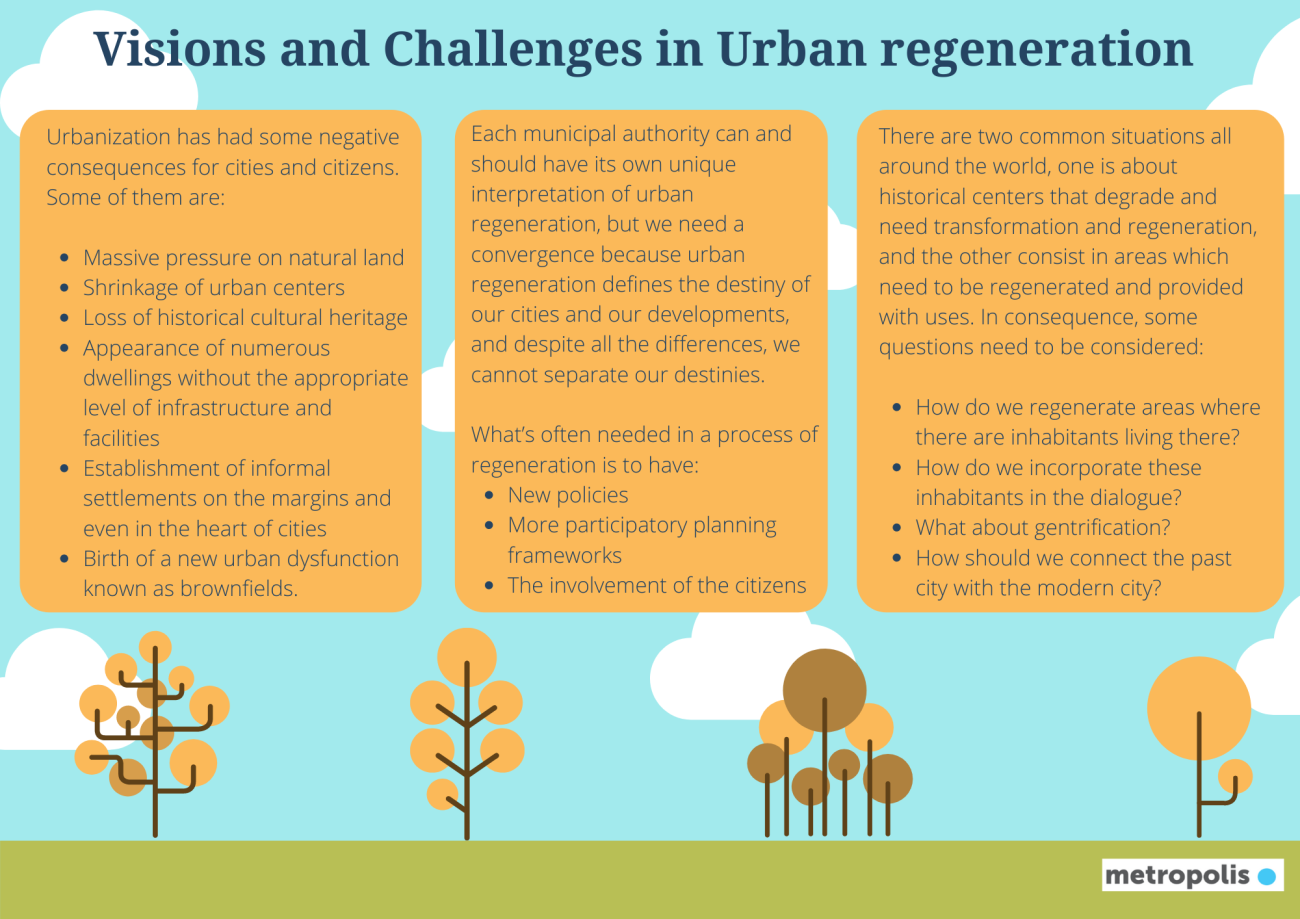 Speakers
Dr. Kave Hajialiakbari, CEO, Urban Renewal Organization of Tehran (UROT)
Dr. Pirouz Hanachi, Mayor Teheran
Octavi de la Varga, Secretary general Metropolis
Heydar Eskandarpour,  Mayor, Shiraz
Dr. Rana Hammam, Urban Regeneration, Cairo
Mennatullah Hendaway, Chair of Urban Design, and Lecturer assistant, Ain shams university, Cairo
Kanak Tiwari, Master Plan of Delhi 2042, Delhi
Kave hani Aliakbari, CEO of UROT, Tehran
Özlem TUT,  Director of Urban Transformation, Istanbul Metropolitan Municipality