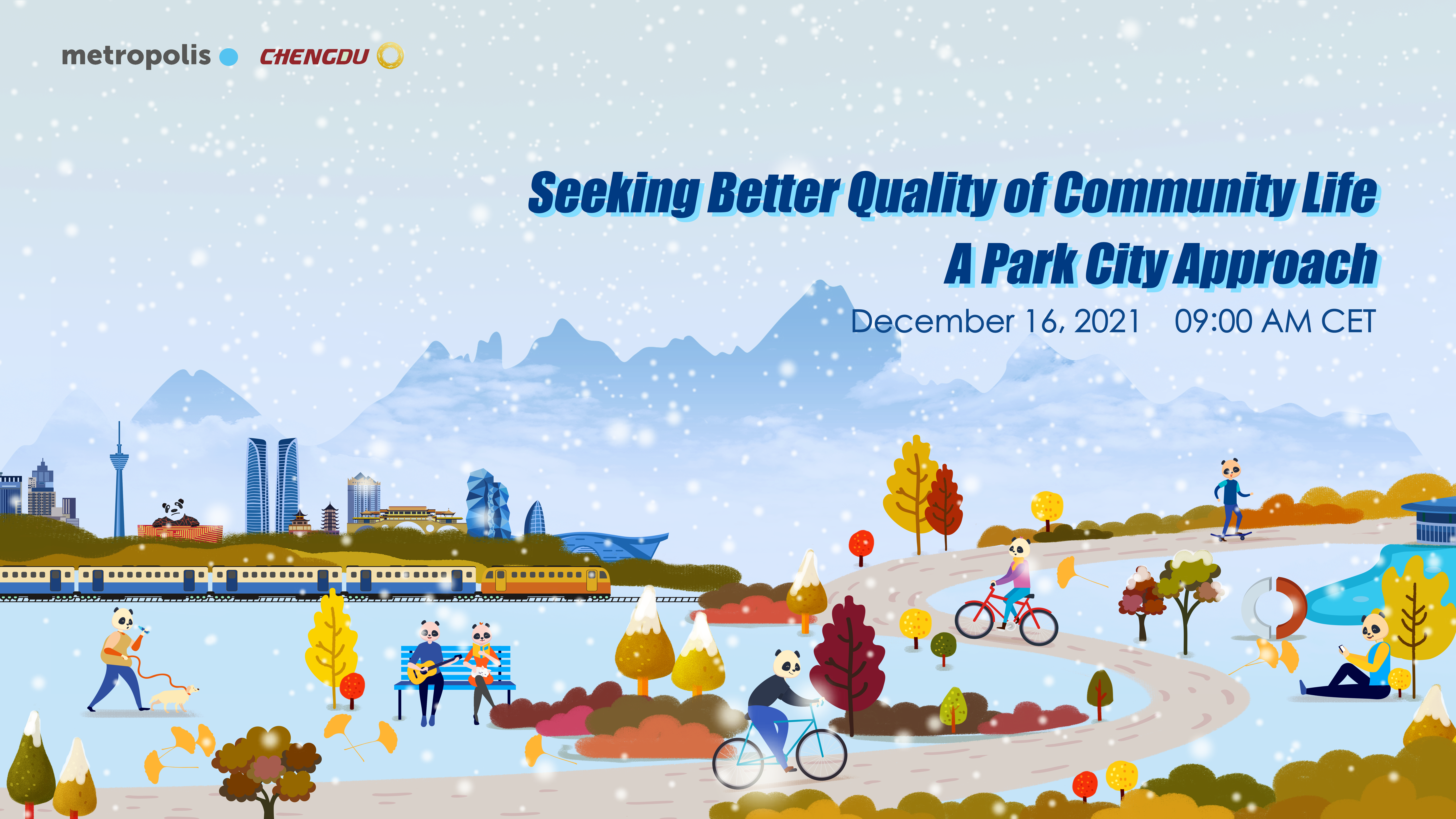 Seeking Better Quality of Community Life: a Park City Approach
Online
This webinar brought together speakers to share thoughts, ideas, and successful cases on the role that community is playing in metropolitan spaces, and how cities are bringing government services, green infrastructures, sports venues, recreational activities, urban parks to communities located in different parts of metropolitan area and connecting people with urban settings. 
Contents
In this session the participants were able to have a theoretical background of urban community planning, implementation, and project management. Moreover, through case studies, Chengdu shared community regeneration projects that have been successfully implemented in the urban center, sub-urban center and suburbs, and present how these projects managed to engage citizens before, during and after the design process. In particular: the Micro-Regeneraion East Yulin Rd Community; the Sports Venues Under Flyovers and the Jincheng Community Case
We also heared from a diverse range of perspectives from other parts of the world, such as Ramallah and Amman, acknowledging that the situation is contextual and different in each part of the world.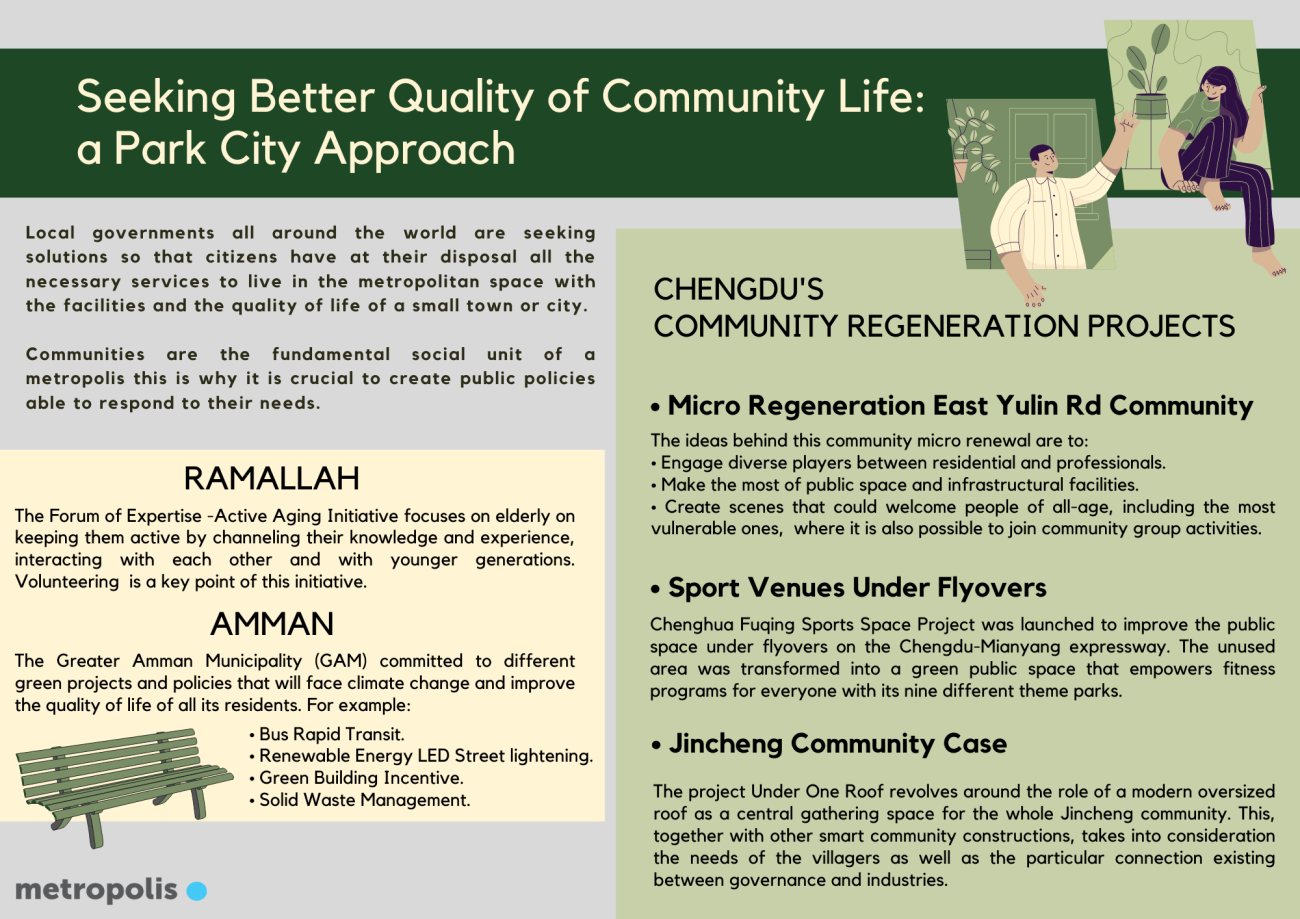 For more information, you can read the concept note and watch the recording of the event. 
Speakers
Mr. Octavi De La Vaga, Secretary General of Metropolis
Mr. Jiang Bin, Director General of Chengdu Foreign Affairs Office
Mr. Scott Ching Nan Ma, Director of Urban Design & Master Planning at AECOM
Ms. Yang Jinhui, Community Secretary of East Yulin Road Community, Chengdu Wuhou District
Mr. Yue Fufei, Community Secretary of Jincheng Community (Xiaoshi Village), Pengzhou City, Chengdu
Ms. Li Keyi, Planner and Desiger of Chengdu, Chenghua Fuqing Sports Space
Sajeda ALNsour, Project Manager, Improving Living Conditions in Amman, Amman Greater Municipality
Dr. Feletcia Adeeb, the Forum of Expertise Manager, Ramallah Municipality
Topic
Sustainability and climate change
Governance and citizen engagement