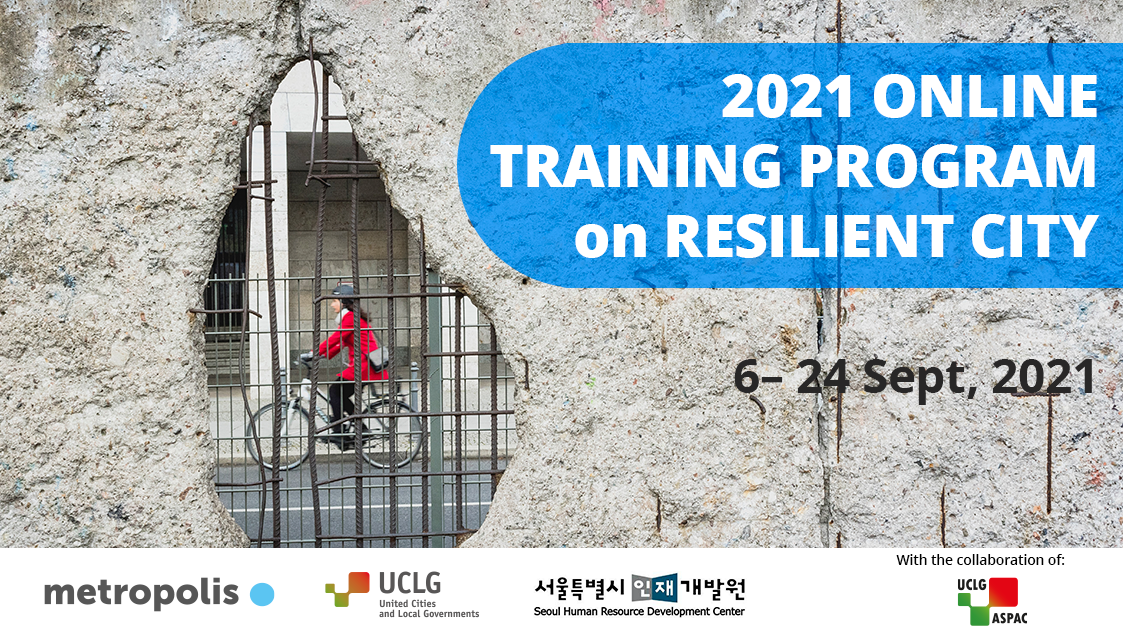 On-line training program on Resilient City (1st edition)
Online
To highlight the challenges and threats that cities must face in order to remain economically, socially and disaster resilient, Metropolis jointly with SHRDC, UCLG and with the collaboration of ASPAC organized a three weeks on-line training program called "Resilient City.
Contents
Metropolis organized the second session of this course, which was based on the experiences of Tehran, Istanbul, and Berlin, who gave testimonies and share their experiences providing tools to contribute to the creation of policies for a more resilient metropolitan space. 
If you want to find more about this learning program, you can read the Guidebook and the news.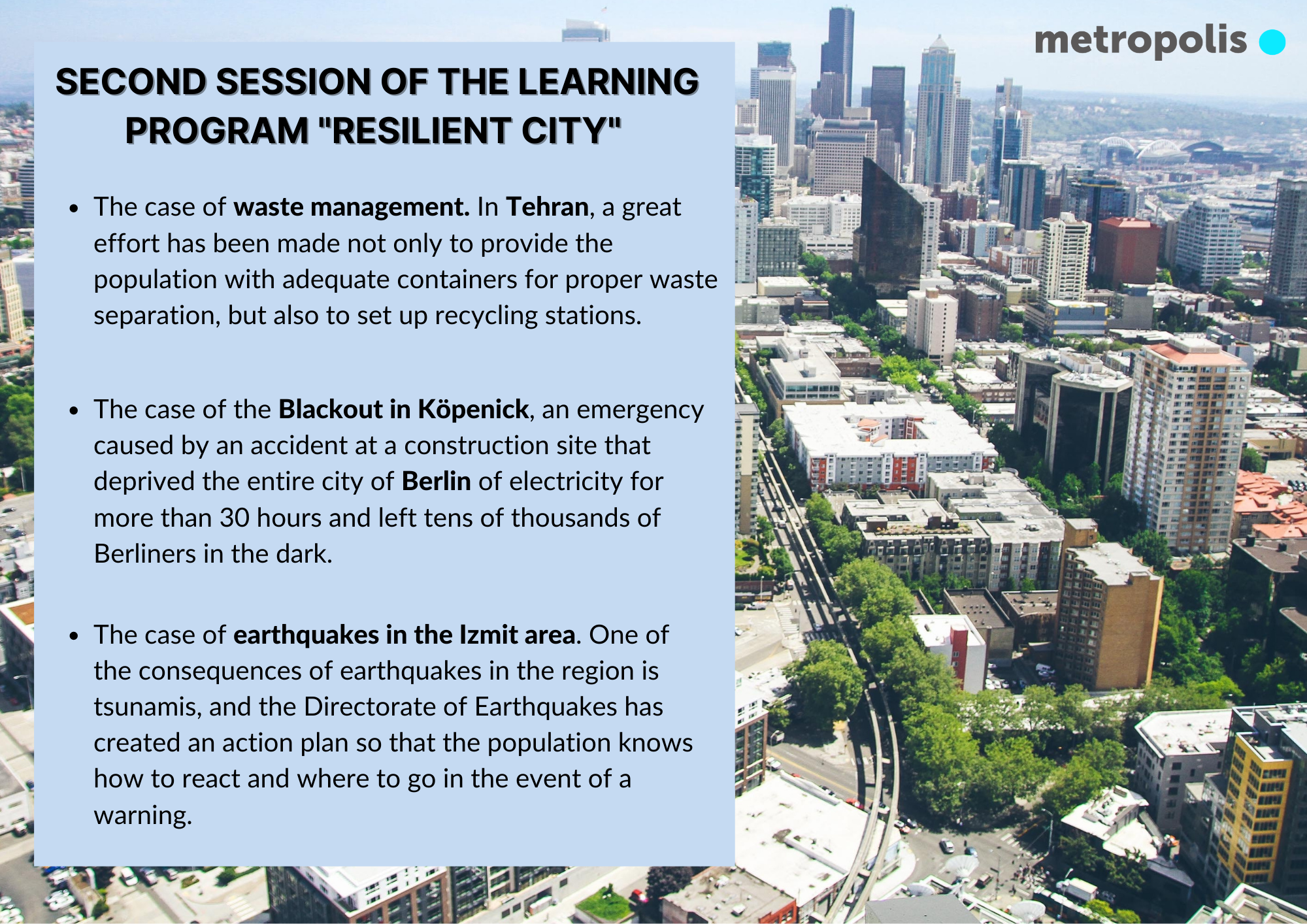 Speakers
Constantin Ahrens, liaison officer to the Berlin fire brigade, Senate Department for the Interior and Sport
Dr. Sadredin Alipour, CEO of Waste Management Organization: the KAP project, Tehran 
Mr. Evrim Yavuz, Senior geophysicist, IMM's Directorate of Earthquake and Geotechnical Investigation, Istanbul Metropolitan Municipality
Ms. Melis Bayraklı, Senior geophysicist, IMM's Directorate of Earthquake and Geotechnical Investigation, Istanbul Metropolitan Municipality
Juan Carlos Uribe, UCLG
Bernardia Irawati Tjandradewi, UCLG ASPAC Secretary General
Topic
Sustainability and climate change