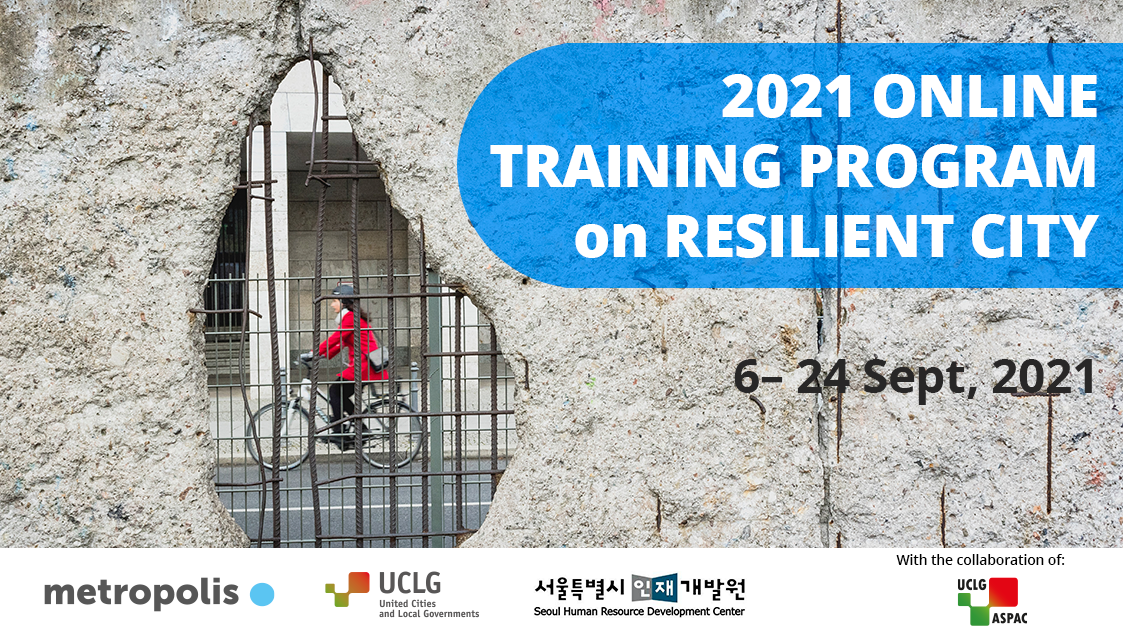 Learning program "Resilient City"
Online
"Resilient city" is the name of this three-week learning program organised by UCLG, Metropolis, SHRDC with the collaboration of UCLG-ASPAC. It will target the public officials of the members of UCLG and Metropolis, and preferably from metropolitan cities. Applications from groups of two or more public officials from the same city/local government are highly encouraged.
Contents
The methodology of the online learning program will be self-paced learning as a specific learning method in which the learner is able to control the amount of material they consume as well as the duration of time they need to learn the new information properly. It differs from other learning methods because you are in control of what you learn and when you learn it.
You can read the Guidebook to find out more about this learning program.