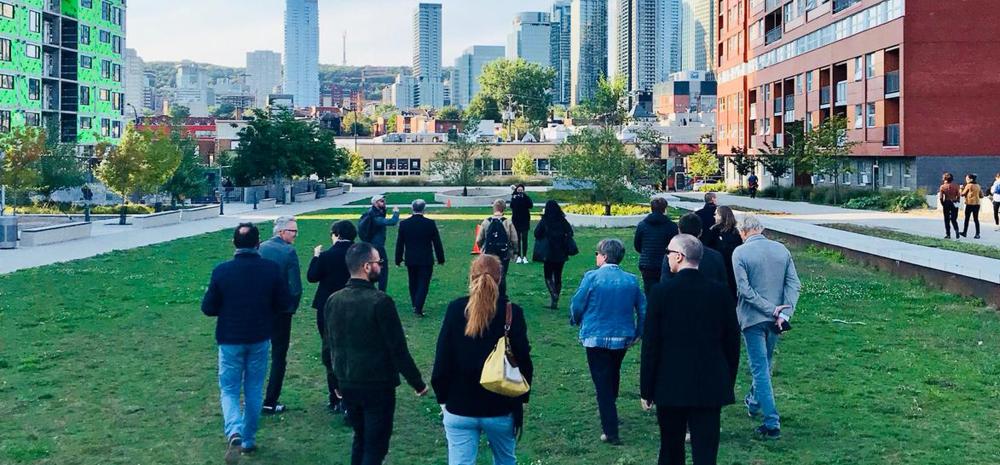 This project, led by the Brussels-Capital Region in collaboration with the Metropolis of Lyon, the City of Montreal and the Paris Region Institute, aimed to exchange experiences on strategies for managing major urban projects. These exchanges brought together practitioners, academics and consulting firms. They made possible to identify specific approaches in each of the contexts as well as the resources mobilized. It was also possible to analyse the content of the local programs of each of the 7 projects selected for the study, in order to respond to metropolitan or even regional issues. Finally, the project compared urban planning tools, consultation and public participation processes as well as financial arrangements and governance methods involving players at different levels from the public authorities, the private sector and the community.
Goals
Characterize the resources available to public services
Identify the operationalization of urban policies
Identify mechanisms to promote functional and social diversity. 
Identify the positioning of major urban projects in the metropolitan context
Calendar
Workshop and technical visit in Bruxelles (June. 5-6 2018).
Workshop and technical visit in Lyon (June. 7-8 2018).
Workshop and technical visit in Montreal (September 24-26, 2018).
Final Workshop and technical visit in Paris (April 1-2, 2019).