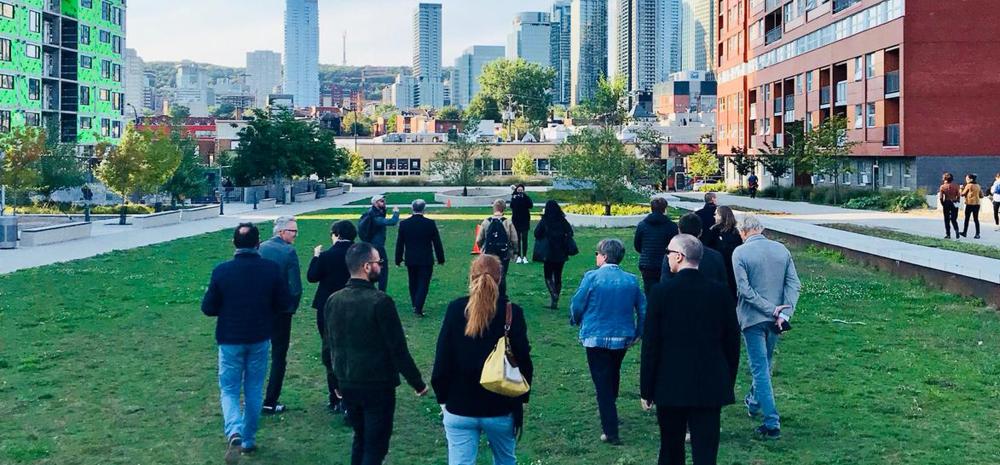 Exchange of experiences on innovations of urban revitalization strategies between metropolises sharing the same territorial characteristics, governance and quality of life issues. The analysis will be based on the forms and processes of for the city's transformation, by looking at concrete examples of major Urban Projects, through the analysis of 5 themes:  The urban form, the urban design as a continuous process of thoughts and shaping of programs and urban spaces, the participation processes, the financing and regulation of the project, the governance and its influence on decision-making, the formalization and the ownership.
Goals
Characterize the resources available to public services
Identify the operationalization of urban policies
Identify mechanisms to promote functional and social diversity. 
Identify the positioning of major urban projects in the metropolitan context
Calendary
Workshop and technical visit in Bruxelles (June. 5-6 2018).
Workshop and technical visit in Lyon (June. 7-8 2018).
Workshop and technical visit in Montreal (September 24-26, 2018).
Final Workshop and technical visit in Paris (April 1-2, 2019).