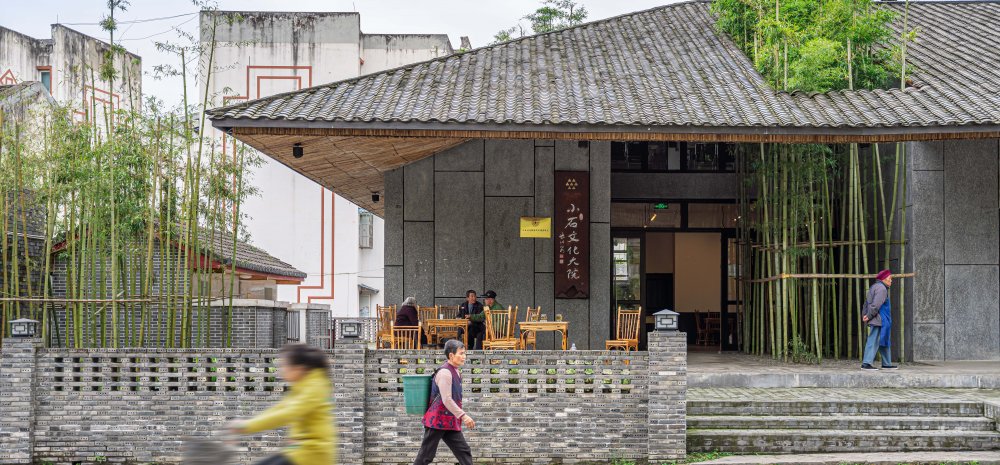 Jincheng Community
How rebuilding a sense of community in a rural village is good for metropolitan governance
Yue Fufei was like many young people who grew up in Jincheng Community: He moved away to find opportunity elsewhere. Village life in the mountains near Chengdu, in southwestern China, had little left to offer him. The coal mines that were once a draw for people had mostly played out — and an earthquake in 2008 shut them down for good.
Then in 2017, after a career in international business, Yue came back to Jincheng Community. "In our culture, people go back to their hometown," says Yue, who was appointed community secretary. "It's like the wild goose in winter. They fly to other places, but in another season, they come back to their home."
The community Yue returned to was not like he remembered it. Most of the young people had left for China's bustling cities. From a peak population of 7,000, only about 1,000 people were left, scattered in housing blocks off the main road through town. "Most of the pillar industries were declined," Yue says. "During the previous eight to ten years, the community developed very slowly."
Yue made it his mission to revitalize Jincheng Community. For the residents, he wanted to rebuild a lost sense of community and create new economic opportunities. The decision was also key in the broader picture of metropolitan governance in Chengdu, a city of 20 million whose central core lies about 90 minutes away. Chengdu's leaders are keen to conserve and protect the surrounding mountain ecosystems where most of their region's water comes from. Keeping rural hamlets like Jincheng Community healthy is a big part of that strategy.
Yue will present his plans for Jincheng Community at a Metropolis Learning Hub webinar on 16 December at 9 am CET. The program, part of a yearlong focus on Chengdu's "Park City" strategy, will examine a variety of approaches to building community in Chengdu — from the busy central city to the suburbs to the rural villages.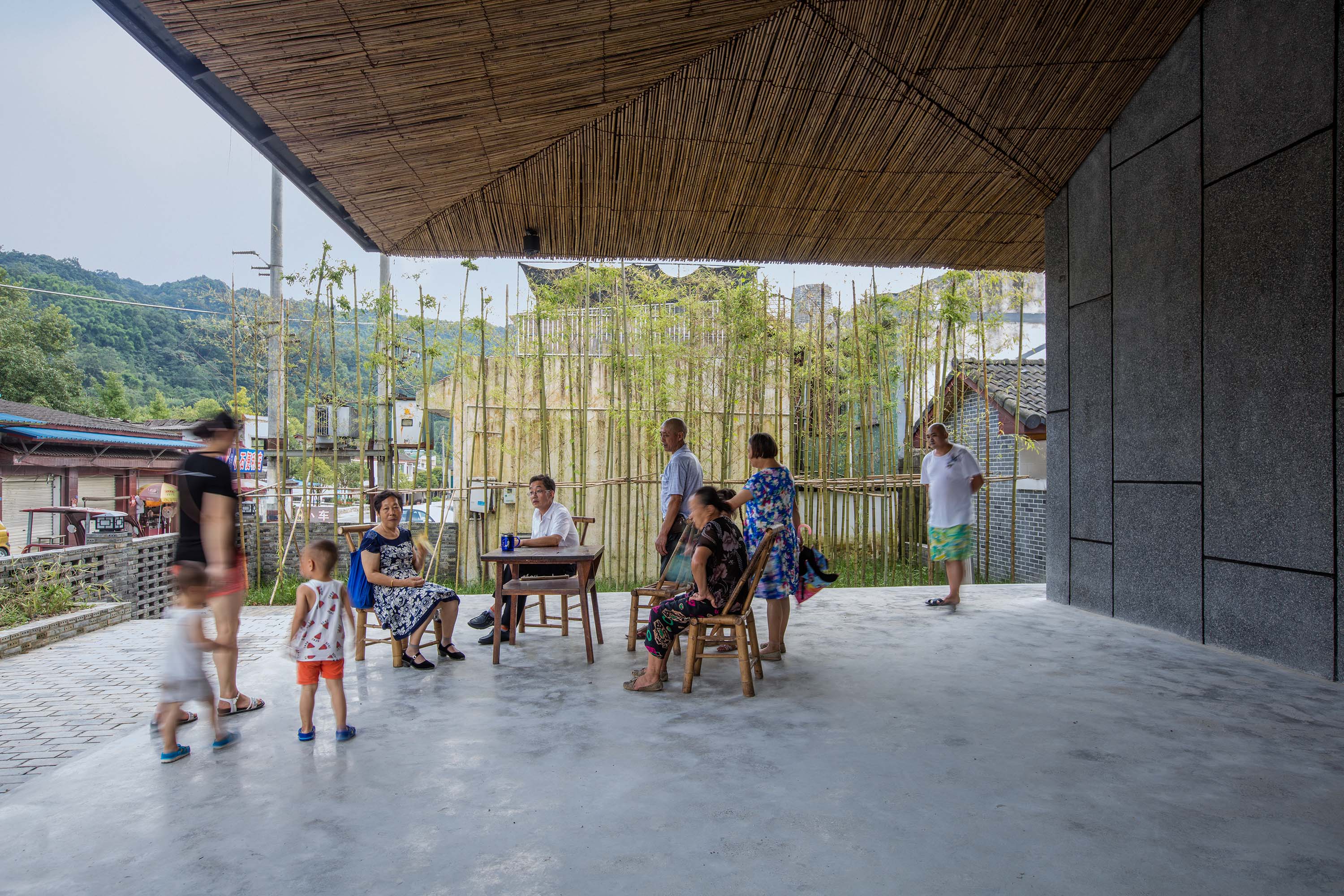 In Jincheng Community, Yue worked closely with Harvard-trained architect Li Ye on a plan to activate a number of spaces. Their first project was a large community center — a central gathering place that quickly became a social magnet for villagers. There's a daycare center, a health clinic, a gym, a high school, a shared kitchen, a tea house, and more. The center's Chinese name translates to "Under One Roof," owing to all the different activities going on there.
The bright modern building has an oversized roof with large eaves echoing traditional Sichuan styles. The bamboo-lined overhang creates a comfortable and covered outdoor space. Villagers like to come here to pull up chairs, drink tea, play cards, and discuss the day's news. "When you walk inside, first you will see that this is a very beautiful building," Yue says. "And second, you will hear the villagers chatting. You will smell a fire burning and hear water boiling, to make tea."
"In recent years, the whole country has experienced rapid economic development and growth, but the attachment between people has somewhat faded away"
Creating a central gathering space has restored the connective tissue of community that Jincheng Community had lost. "It's helped rebuild trust between the people," Yue says. "In recent years, the whole country has experienced rapid economic development and growth, but the attachment between people has somewhat faded away. With this kind of public space, villagers are able to rebuild this kind of connection, interaction and trust."
Another key project is in an area of two-storey homes rebuilt after the 2008 earthquake. Typically, Yue says, these homes once housed perhaps five inhabitants but now only two remain because the others have left the village. Yue's idea was to refurbish these homes to create second-floor rentals that can be marketed to tourists who want to tale a break from the big city and get a taste of small-town life.
Yue calls it a "shared guesthouse" model. The village pays for the renovations and an external company takes care of the bookings. Village residents continue living in the first floor, and collect rental income when guests come to stay upstairs. In the first year, Yue says each household earned about 20,000 renminbi (about $3,100 USD) — "it's not that much, but it's revenue from an otherwise empty room," he adds. Residents can earn additional income if they're willing to clean the upstairs units.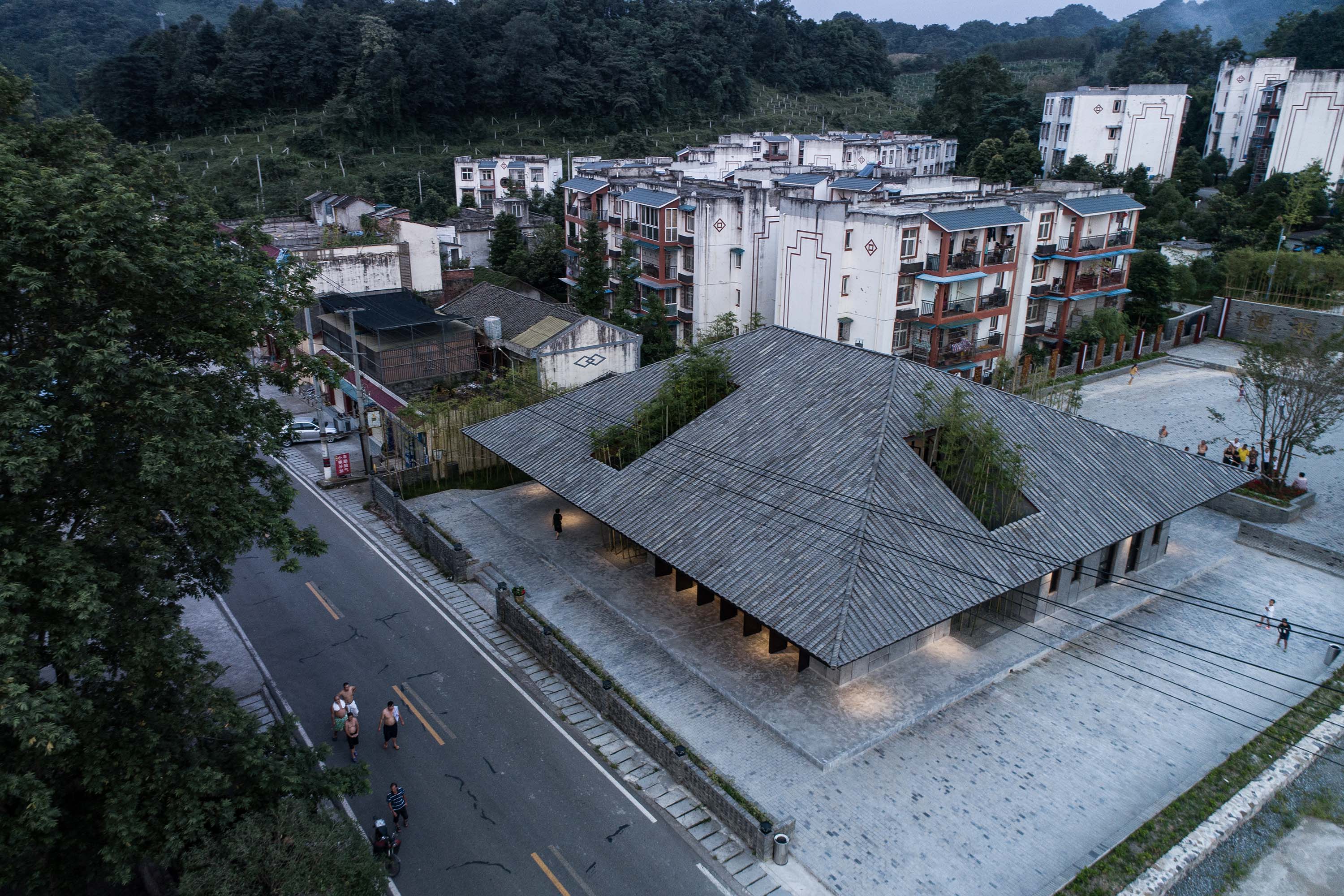 At first, villagers weren't eager to entertain guests in this way. Eventually one family gave it a try on the advice of a son who had seen how people in other cities are making income from guesthouses. Now, about 40 families are signed on. Yue says bookings have been strong, with about 70 percent of visitors coming from Chengdu.
The feeling of community that is growing in Jincheng Community is a big selling point. The scenery near the village, Yue says, is not as magnificent as can be found elsewhere, so a big draw for tourists is the village experience. Guests are welcome to visit the community center to use the gym, night school, and all the other amenities. Outside, there is a shared garden where guests are welcome to pick fresh vegetables to cook in the shared kitchen.
"In these public spaces, they are able to have interactions and a sense of community"
"When the guests come, they aren't seen as outsiders but are able to join villagers in their public activities," Yue says. "In these public spaces, they are able to have interactions and a sense of community."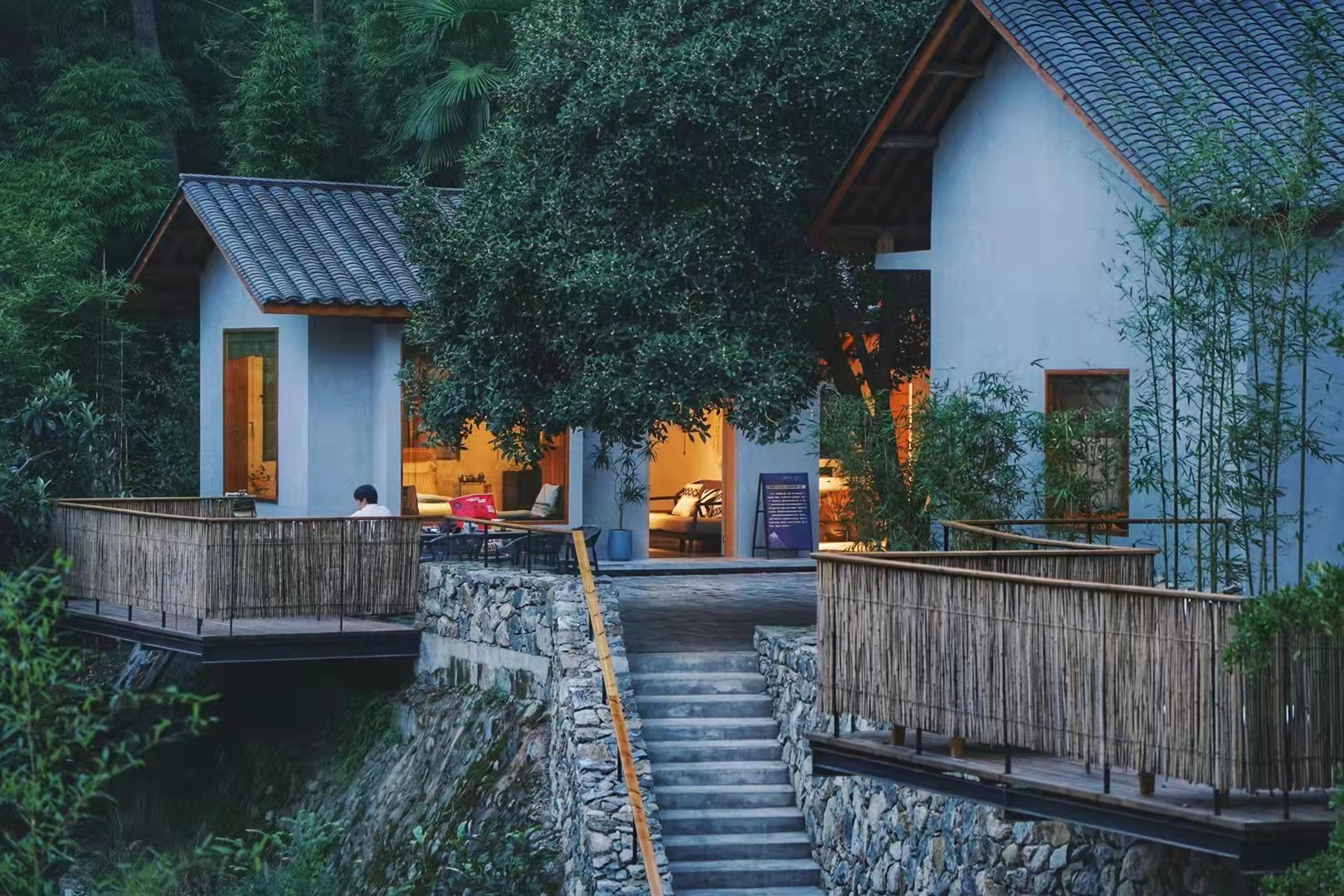 Yue believes there are several lessons metropolitan leaders can take away from Jincheng Community's revitalization. One is the need for strong local leadership to develop a vision for change. A second is the importance of engaging residents — villages are an "acquaintance society," Yue says, and it's especially important to have the support of "someone with reputation in the village." Finally, prioritizing economic health of the community is critical, he believes.
"We have to focus on the economy," Yue says, "because this is what forms sustainable development of the village."