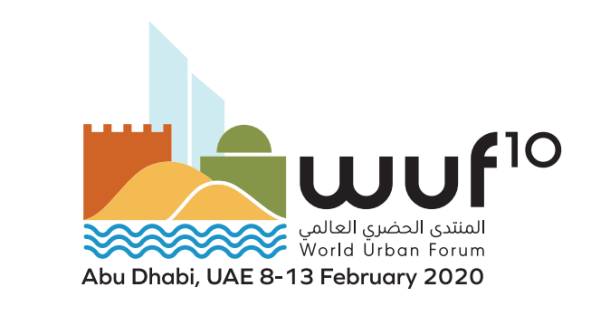 10th World Urban Forum (WUF10)
Organized and convened by the United Nations Human Settlements Programme (UN-Habitat), the World Urban Forum has become the premier international gathering for exchanging views and experiences on urban challenges. The inclusive nature of the Forum, combined with high-level participation, makes it a unique United Nations conference and the premier international gathering on urban issues. 
The Tenth Session of the World Urban Forum (WUF10) has as its theme: "Cities of Opportunities: Connecting Culture and Innovation"
The objectives of the World Urban Forum are:
Raise awareness on sustainable urbanization among stakeholders and constituencies, including the general public;
Improve the collective knowledge on sustainable urban development through inclusive open debates, sharing of lessons learned and the exchange of best practices and good policies;
Increase coordination and cooperation between different stakeholders and constituencies for the advancement and implementation of sustainable urbanization.
+ info: wuf.unhabitat.org
Don't miss the sessions that count on the leadership and participation of Metropolis' members and partners:
February 8th 
13:00 - 18:00 | Amman · Barcelona · Brussels · Cairo · Changsha · Madrid · Rabat · Tehran · Tunis · Xi'an | World Assembly of Local & Regional Governments | Hall 4, Room A (+info)
14:00 - 17:00 | Global State of Metropolis - experts group meeting #2 (+info)
February 9th
February, 10th  
09:00 - 10:00 | Guangzhou · Kazan · La Paz | Innovation and culture in bridging social, economic and spatial divides (VC-A11) | Voices from cities, Room A (+ info)
10:15 - 11:15 | Tehran | The role of culture in livability (VC-B14) | Voices from Cities, Room B (+info)
11:00 - 12:30 | United Nations Advisory Committee of Local Authorities (members only)
12:30 - 13:30 | Moscow | Sustainable transformation of global cities (SE24) | Hall 2, Room 4 (+info)
12:30 - 13:30 | Tehran | Culture and innovation in Tehran urban management (SE31) | Hall 3, Room 11 (+info)
12:45 - 13:45 | Rabat | Local strategies for financing local actions (VC-A17) | Voices from Cities, Room A (+info)
14:00 - 15:00 | Leveraging city diplomacy to achieve the SDGs | SDGs in Action (+info)
14:00 - 16:00 | Migration and the open city | Hall 4, Room D (+info)
14:00 - 16:00 | Kuala Lumpur | Art, culture and design in creating city vibrancy and strong communities (NE45) | Hall 2, Room 5 | (+info)
February 11th
February 12th
08:00 - 12:00 | World Urban Campaign Steering Committee Meeting (+info)
15:15 - 16:15 | Tehran | Building participatory cities in developing countries (VC-A53) | Voices from Cities, Room A (+info)
 
Visit the stands of our members and partners at the Urban Expo:
Barcelona
Brussels
Global Taskforce
Kazan
San Salvador
Seoul