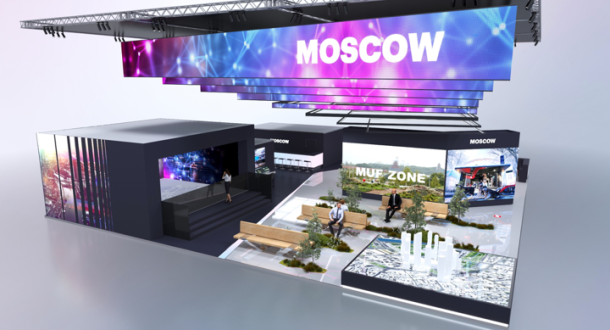 Moscow City Government programme at WUF10
This is the first time that the Moscow City Government will participate in the World Urban Forum with a stand in the Urban Expo featuring a business programme organized by Moscow Urban Forum.
Representatives of international organizations and city administrations, federal and regional authorities of various countries and regions are expected to visit the Moscow City Government stand, as it will be the venue for Moscow urban megaprojects presentations – the transport system development, renovation program, industrial zones redevelopment, sport clusters, parks and public places. Each day will be dedicated to different fields of urban development: quality of urban environment design, technologies, culture and tourism. During these days the Moscow City Government stand will become the platform for an international expert dialogue aimed at the implementation of Sustainable Development Goals in modern global cities. The discussions of the sustainable development strategies will bring together such international experts as Guy Perry, Vice President, Urban Planning and Design, Mckinsey & Company, Federico Parolotto, Senior Partner, Mobility in Chain, Greg Lindsay, Senior Fellow, Mobility, NewCities Foundation, Vilma Jurkute, Director, Alserkal Avenue in Dubai and others.
In adittion to the business programme at the Urban Expo, Moscow is organizing, within the WUF10 official programme, the side event "Sustainable Transformation of Global Cities. Moscow's lessons" (SE24), on Feruary 10th, from 12:30 to 13:30 (Location: hall 2, Room 4). It will be dedicated to the instruments and projects available to cities implementing the SDG through the raising of citizens' quality of life. Click here for further information about this session.