Short title
Comparative Study on Metropolitan Governance
Images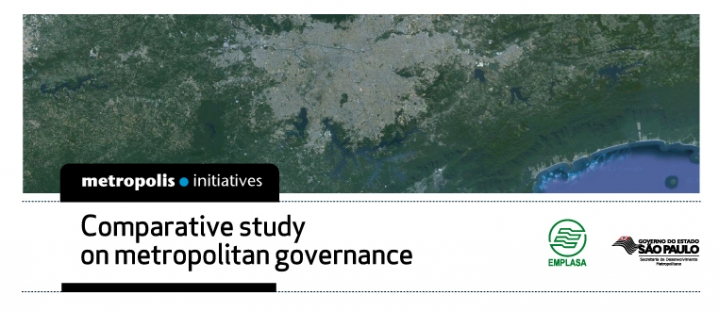 Aim
<p>The aim of this Initiative is to study the realities of metropolitan governance in a number of urban agglomerations, in particular regarding aspects of public/private co-responsibility in public policy formulation, execution, and funding.</p>
Description
City governance is an object of permanent debate in the context of urban growth. The challenges that political leaders and organs of government face are immense and mostly revolve around the need to guarantee service provision, the maintenance and improvement of infrastructures, and the management of the expectations and demands of growing populations.
But as metropolitan regions (also known as 'urban regions' or 'city regions') become megacities, the function of metropolitan governments is expanding beyond mere service provision and infrastructure maintenance. Now they are also responsible for fostering employment, generating revenue, and improving the quality of life of the inhabitants of their cities, and ensuring their competitiveness with other territories.
For that reason, this Initiative, led by the Secretariat for Metropolitan Development in the State of São Paulo, proposes elaborating a comparative study of the realities of metropolitan governance in a number of urban agglomerations, considering diverse factors as well as the very reality of their metropolitan nature:
degree of institutionalization
position within their states
variety of levels of socioeconomic development
representation of diverse geographic areas
historical aspects and formation
execution and funding of public and social policies, and public/private relations
Objectives
To compare and discuss the different strategies carried out by cities were it was or still is necessary to establish a structure of metropolitan governability. The study will analyze the various dynamics and the way different types of governance were developed, whether in an institutionalized framework or not.
Knowledge transfer between Metropolis member cities and the collaborating institutions that take part will play a fundamental part in the Initiative's work proposal. This will involve sharing and transferring methodologies and results for the purpose of disseminating the information and fostering awareness with regard to the metropolitan issue.
A further proposal is to take a closer look at case studies with the aim of assessing and advising decision-makers in these cities on the improvement or adjustment of their metropolitan governance.
The knowledge developed by the commission should translate into innovative practices, public policies that make it possible to find solutions to specific problems in each urban environment. Locally there should be a knowledge transfer within the academic and institutional structures of each city for the purpose of provided greater visibility to metropolitan interests.
That is why, at the end of this Metropolis Initiative, a comparative study will be published on the government of the participating cities, with case studies and a series of clear technical and political recommendations to be promoted among Metropolis cities.
Activities
Start/end dates of the project:February 2012 / November 2014
Total duration of the project: 3 years
Main activities:
Transfer of knowledge and experiences among collaborating cities and institutions
Linking experts from the collaborating cities and institutions
Onsite and virtual seminars
Immersion in case studies to provide technical advice to cities
Open information and awareness-raising channel regarding the metropolitan issue
Comparative study of metropolitan governance, with technical and political recommendations
Provisional timetable
Date
Duration / Human Resources
Phase / action
February 2012
 
Send basic text to members and collaborators to encourage reflection and discussion
March 2012 - May 2012
3 months
Virtual discussion (e-groups, teleconferences
June 2012
2 days
Initial onsite meeting
July 2012 - October 2012
4 months
Results of the initial meeting and conclusion of the reflection on the basic text
February 2013
2 days
Second onsite meeting
March 2013 - July 2013
3 months
Technical visits to representative cases.
August 2013 - October 2013
3 months
Virtual discussion and preparation of results summary
November 2013 - February 2014
4 months
Design and translation of the comparative study
March 2014
3 days
Final Initiative meeting and launch of the comparative study of metropolitan governance
 
Results
Understand the forms of relations of the different agents in the action of planning and managing the metropolitan territory Analyze the different forms of investment funding that permit effective governance Generate instruments, outlines, and implementation programs with technical and political solutions to address metropolitan problems Disseminate information and foster awareness regarding the metropolitan issue Immersion in case studies to assess and advise cities on the improvement or adjustment of their metropolitan framework Publish a comparative study of metropolitan governance with technical and political recommendations.
Partners
Sponsor organizations
Other collaborating cities and institutions
Engagez
Even though metropolitan governance is an issue that is continually addressed in different Metropolis activities Standing Commission, publications, and studies), this Initiative aspires to provide a much more hands-on approach by analyzing these regions' political framework, as well as their socioeconomic development, structural projects and funding thereof, and their public/private relations.
Another differential aspect of the Initiative is to provide specialist advisory services (called "immersions") to Metropolis cities. The public company Empresa Paulista de Planificación Metropolitana SA (Emplasa), which is responsible for the planning of the São Paulo Metropolitan Region, will coordinate the Initiative's activities, the methodology, and the provision of technical advisors, which shall be organized in collaboration with peer cities and experts.
The different activities, seminars, online discussions, and advisory services are open to Metropolis members and other organizations interested in the challenges facing metropolitan governments and regions.
Additionally, the knowledge transfer produced by the Initiative will be shared via the comparative study of metropolitan governance with clear technical and political recommendations. This document will be extensively disseminated at the international level by Metropolis and the collaborating institutions.
Project Management text
Secretariat for Metropolitan Development in the State of São Paulo
Edson Aparecido: Secretary for Metropolitan Development in the State of São Paulo
Raphael Camargo: International Affairs Advisor
Emplasa - Empresa Paulista de Planificación Metropolitana SA
Rovena Negreiros: Planning Director
Maria Lucia Camargo: Technical Coordinator
Metropolis