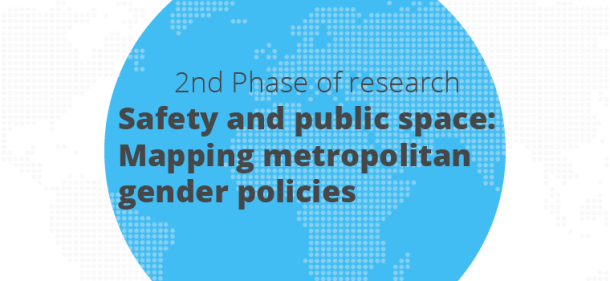 Tender open: Safety and public space
The project "Safety and Public Space: Mapping of Metropolitan Gender Policies" aims to map the policies implemented by metropolis from around the world in order to address sexual violence against women and girls in public space. 
The first research mapped 83 policies, strategies and instruments that are focused on the safety of women and girls, and foster safer and more accessible streets, squares, parks, neighborhoods and eventually the totality of metropolitan public spaces.
The objective of the second phase of this project is: 
To construct a methodology and instruments for the systematization and analysis of safety and public space policies detected by 32 Metropolis members of the members analyzed during the first phase of the project; as well as mapping, systematization and analysis of the policies implemented by 12 new metropolises to combat sexual violence in the public space. 
Please find all the information of the tender here:
Applications will be considered until the 14th of October 2019