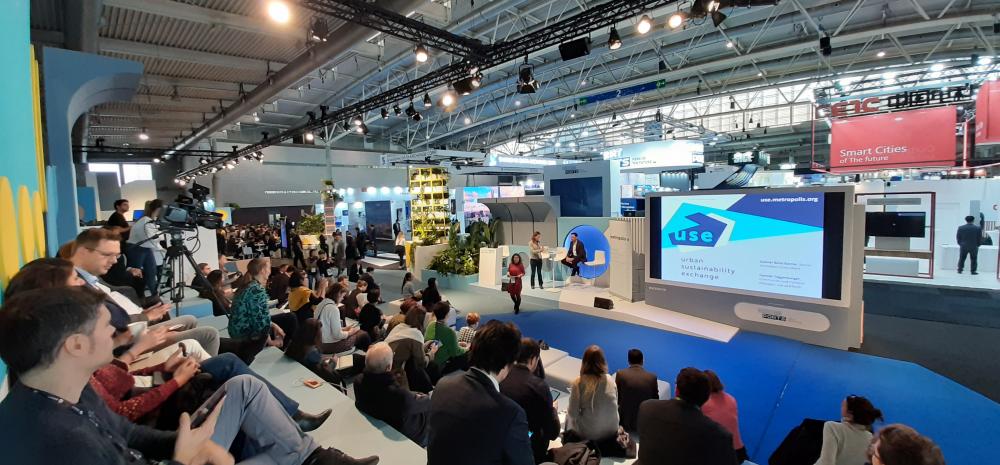 Since the global pandemic is still impacting our daily lives, the Smart City Expo team and Fira de Barcelona are finding a new way to reconnect all the industry actors and rebuild ecosystems to accelerate a much-needed recovery. This year SCEWC is transforming into an online event: Smart City Live, a one-shot, innovative edition happening digitally on November 17 – 18, 2020, that will maintain the event quality and international scope that we are known for while putting our participants' safety first.
The new Smart City Live will consist of a full-day, broadcast television show on day one, with interviews, debates, and success stories focusing on how COVID-19 has impacted cities and is redefining citizens normality, plus a program on day two featuring workshops, sessions, and side events, which
will gather key players and global institutions to tackle the challenges beyond the short-term impact of the pandemic.
Next year Smart City Expo World Congress will be back in Barcelona on November 16-18, 2021, to celebrate its 10th edition with a hybrid, enhanced
format.
Metropolis is a supporting institution of Smart City Live. 
---
More information: http://www.smartcityexpo.com/