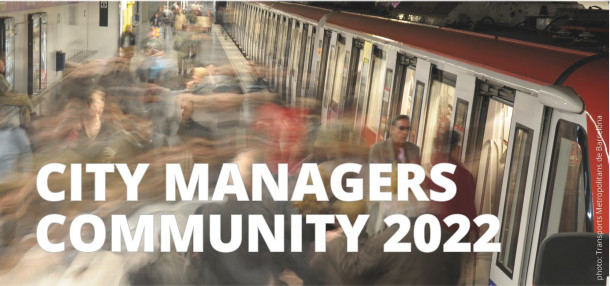 Mobility, Accessibility and Transport
Financing metropolitan transport: private workshop for City Managers
This is a full-day interactive activity with two main components: a workshop session in the morning, and a field visit in the afternoon, to facilities of the Metropolitan Area of Barcelona.
The workshop session will be facilitated by Alexander Heichlinger, Senior Expert and Consultant in city management, who will apply a problem-driven and solution-oriented methodology. All participants are encouraged to share their inspiring experiences, the difficulties of their routines, and their most pressing doubts, in a safe environment of trust among peers, which can foster the collective elaboration of innovative and creative solutions.
Practical information
Where & when? At the headquarters of the Metropolitan Area of Barcelona, on Monday, 14 November 2022, from 9:00 to 17:00 CEST.
Who? This workshop is exclusive to Metropolis members, and will prioritise the participation of representatives who joined the preparatory meeting of the City Managers Community in 2022. If you are a general manager from the Metropolis membership who did not take part in this meeting but are still interested in taking part in this workshop, please contact Lia Brum from the Metropolis Secretariat General.
Languages? Simultaneous interpretation will be provided between English, Spanish, and French.
Participants
[Full list of participants to be disclosed by mid-October 2022]
Ramon Torra, General Manager of the Metropolitan Area of Barcelona (HOST)