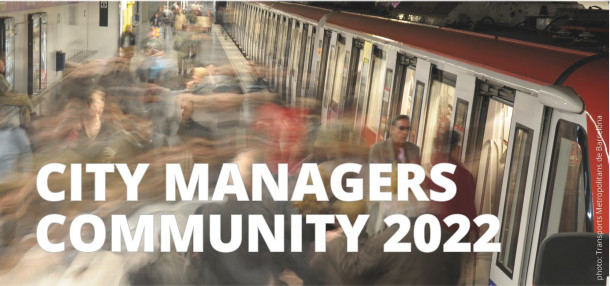 Mobility, Accessibility and Transport
City Managers Community 2022: preparatory meeting
In 2022, the Metropolis City Managers Community is bringing together the top leaders from our membership who are in charge of the finances of metropolitan transport, providing an opportunity to the people with similar responsibilities in their metropolises to get to know each other and identify common aspects of their work.
In this meeting, participants will be requested to share which financing models are currently applied to the transport systems in their metropolises and whether they are affordable for people and self-sustaining for the public administration.
The answers will serve to determine which cases we will be further delving into at the on-site Metropolis City Managers Community workshop on 14 November 2022, at the headquarters of the Metropolitan Area of Barcelona. Metropolis members from abroad who join both the online preparatory meeting ad the on-site workshop in Barcelona are eligible to earn full passes for the Smart City Expo World Congress, which also takes place in Barcelona, from 15-17 November.
Practical information
Where & when? Online, on Tuesday 20 September, 14:00-15:30 CEST (click here for your local time). A private link to access the meeting room will be provided to confirmed participants.
Who? This meeting is exclusive to representatives of the Metropolis membership with a verified profile of general managers or directors of administration and finance of transport (or equivalent high-level executive roles). If you fit this profile and are interested in taking part in the meeting, please contact Lia Brum at the Metropolis Secretariat General.
Languages? Simultaneous interpretation will be provided between English, Spanish, and French.