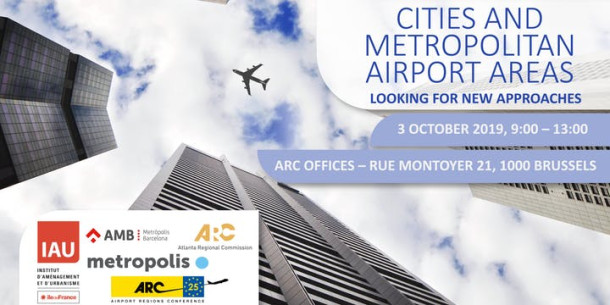 Cities and Metropolitan Airport Areas: Looking for New Approaches
Documents: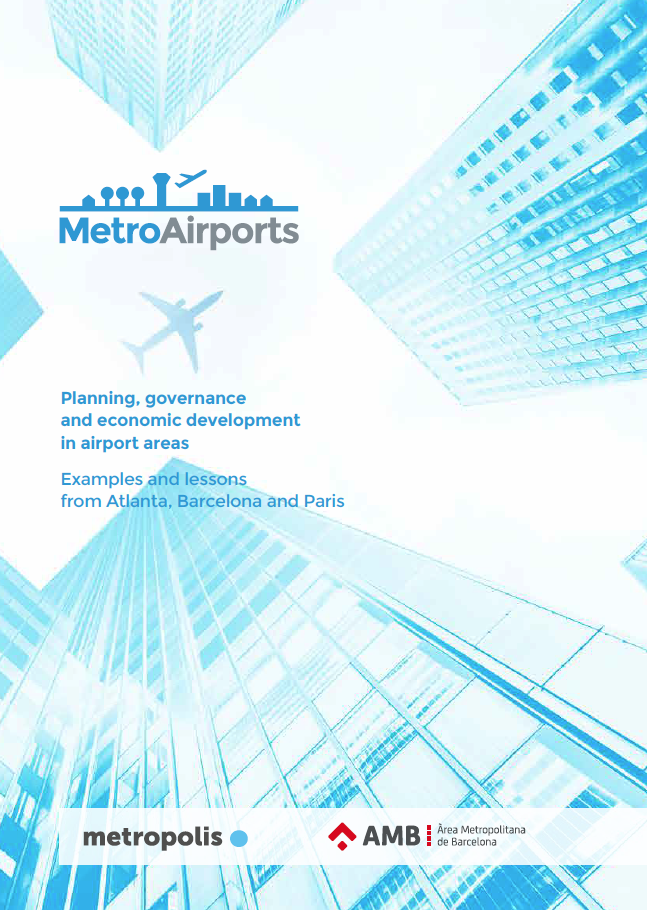 Metroairports Final Report
Organized by Airport Regions Conference, the Metropolitan Area of Barcelona, Atlanta Regional Commission, L'Institut Paris Region and Metropolis, this event is based on the publication which resulted from the MetroAirports pilot project.
Programme
09.00-09.30 Registration & Welcome coffee
09.30-10.00 Welcome words by Sergi Alegre (ARC Director General) & Octavi de la Varga (Metropolis Secretary General)
10.00-10.30 The role of international airports and the way local and regional governments interact with them (governance, economy, mobility, environmental impact, etc) by Ignasi Ragàs
10.30-11.30 Round table discussion:

Presentation of the study "Sustainable airport areas. Guidelines for decision makers", by Martin Hervouët (L'Institut Paris Region)
Presentation of the study "Planning, governance and economic development in airport areas", by Javier Ortigosa (Metropolitan Area of Barcelona)

11.30-12.00 Debate
12.00-12.30 The European approach, by Grégoire Le Comte (Aviation Policy Officer, European Commission)
12.30 Closing remarks
Registrations
Please visit airportregions.org/events to register
The event will take place in ARC Offices (Rue Montoyer 21, 1000 Brussels), 9:00 – 13:00.