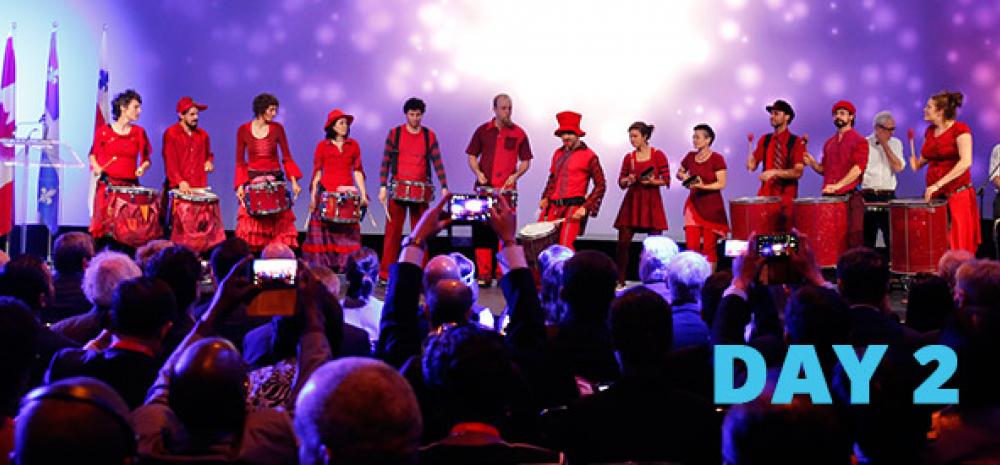 The XII Metropolis World Congress was officially opened this morning at a ceremony celebrating the wisdom, knowledge and culture of indigenous peoples, followed by allocations from Montreal's Mayor and President of Metropolis, the Honourable Denis Coderre, Quebec's Prime Minister, the Honourable Philippe Couillard and the Chair of the Board of Congress Monique F. Leroux. 
The meeting of our Board of Directors was held this afternoon. The main decisions adopted will be available soon.
Find further information on what happened on Tuesday 21 June here.
You can't make it to the plenary sessions?
Not to worry, our webcast is officially up and running!
Live stream them here.
Find all information on the congress at the official website: http://montreal2017.metropolis.org/