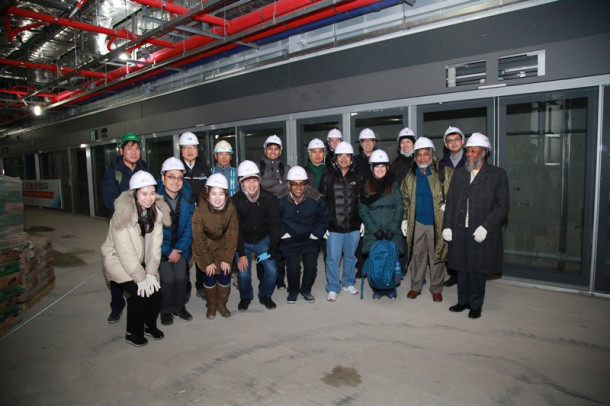 Urban renewal / rehabilitation
Sustainable Mobility Training Program on Urban Rail Transport Operation and Maintenance
From December 4 to 8, the Seoul Human Resource Development Center (SHRDC), in partnership with the Seoul Metro and City Transportation Headquarters, successfully held the last training program of the year, focused on the urban rail sector. A total of three Metropolis members attended the training program, including Medellin (Colombia), Bangkok (Thailand), and Kathmandu (Nepal), all of which were active participants during the program.
Insightful lectures, thought-provoking discussions and experiential activities held during the training program facilitated participants' understanding and knowledge of sustainable and urban development. Lecturers from various sectors shared their ideas and policies on topics including the history of transport in Seoul, the urban rail system, pedestrian-friendly policies and the urban rail transit construction method, as well as sophisticated operation and management of the Seoul Metro. On behalf of the Seoul Institute, a 10-Year Master Plan for the city´s Urban Rail System was presented.
Study visits were held at various sites throughout the training program, including the Metro Construction Sites, the Seoul City Hall, TOPIS, the Seoul Station, Korea Smart Card Corporation and the City Transportation Headquarters. Participants also had the opportunity to experience trial rides in the Ui Light Rail Transit and Seoul Metro.
Along with the participation of Metropolis members, the program was also attended by participants from Prague (Czech Republic), Dhaka (Bangladesh) and Ho Chi Minh City (Vietnam).