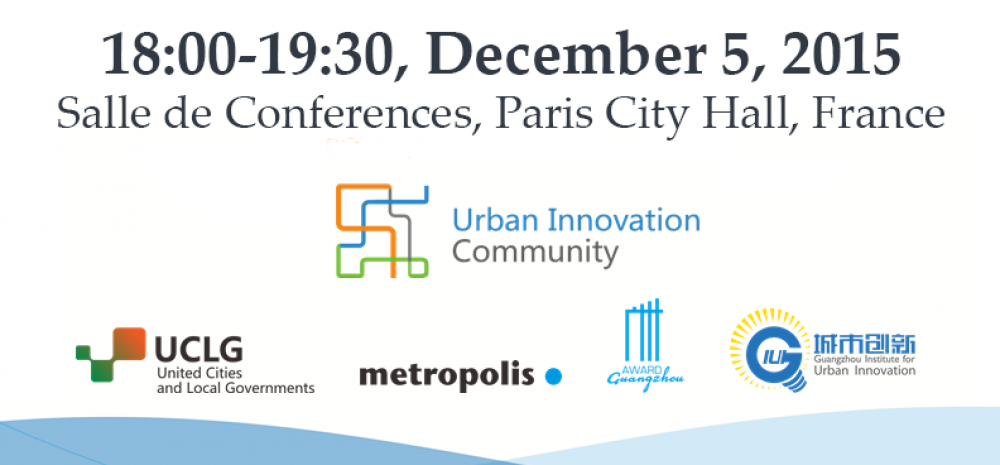 Metropolis General Secretariat
This roundtable and First Collective Global Dialogue will be held on December 5 at 18:00-19:30 at Salle de Conférences of Paris City Hall, France
Why you should attend?
download our background and concept note documents
Objective: 
This roundtable aims at discussing and sparking new train of thoughts on how to strengthen the role of urban innovation among the city leaders, institutions and urban stakeholders, including private sector organisations. It further explores the strategic pathways for Urban Innovation Community (UIC) to provide new tools, expertise and knowledge on implementing and achieving the SDGs at the local level. Metropolis and UIC will also inform its proposed work plan for 2016 as well as updates on the preparation of the 3rd Guangzhou International Award for Urban Innovation to be held in 2016. 
Participants:
We welcome all urban stakeholders and city leaders to engage with this dialogue in Paris and contribute towards successful planning and achievements of 2030 Agenda. It is expected that the roundtable will be attended by 30-50 people. Our core target includes mayors, policy makers, city managers, academics and thinkers. The roundtable is organized on the sidelines of the UCLG Wolrd Council Meetings, where the international community gathers to discuss, debate and formalize a consensus on UN Framework on Climate Change (UNFCCC), during annual Conference of Parties (COP) in Paris.
Meeting Agenda:
Welcome and introduction
Connecting the UIC with the SDGs
Report on activities and outcomes in 2015, and work plan for 2016
Announcement of the 2016 Guangzhou Award
Remarks and way forward
The roundtable will be conducted in English. 
---
"The history of developing cities is very rich. Our legacy would largely depend on how well we keep the fabric of community in our cities. Urban Innovations are catalyst for community spirits in cities."
Mayor Chen Jianhua Guangzhou
---
Contacts:
Agnes Bickart abickart@metropolis.org
International Relations | Metropolis 
Romeo Zhou zhoujianromeo@aliyun.com
Deputy Director of the Multilateral Cooperation Working Group | Guangzhou Foreign Affairs Office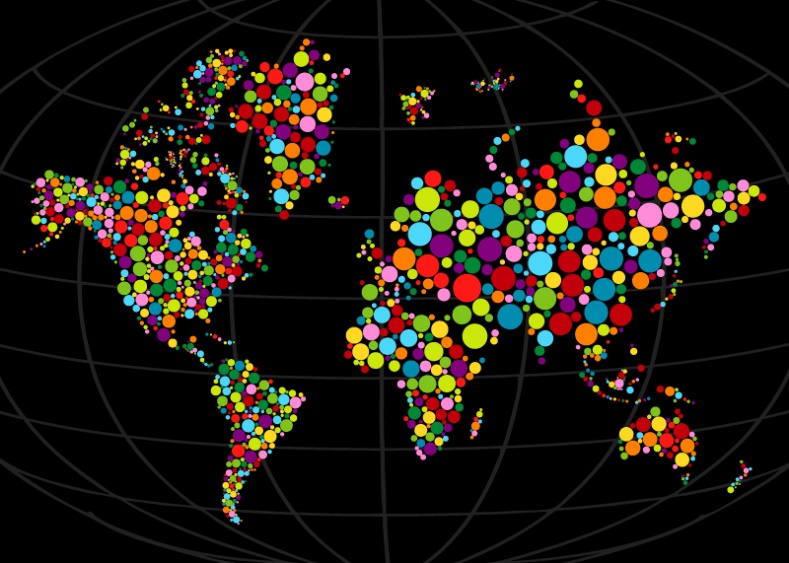 "Our struggle for global sustainability will be won or lost in cities" Dr. Joan Clos 
Useful links:
1 http://www.un.org/esa/population/publications
2 https://sustainabledevelopment.un.org/post2015/transformingourworld
3 https://sustainabledevelopment.un.org
4 Dubey S – lecture on urban and open innovation, May 2015 Buenos Aires Argentina