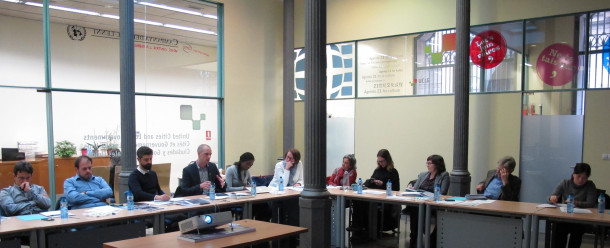 Metropolis Secretariat General
Regional Secretaries discuss new strategic lines of Metropolis
During Monday and Tuesday of the past week, a meeting of the Regional Secretaries of Metropolis took place in Barcelona, with the collaboration of representatives from some Co-presidencies, the Treasury and the Secretariat General team. During the days of the meeting, we could discuss the new strategic directions for this challenging period faced by our association.
At the meeting, the participants discussed the agenda of the next Board of Directors Meeting in Mexico City, the current financial situation of the association, the leadership of the new Presidency by Montreal, and the reorganization of the Secretariat General team.
In addition, we had the opportunity to identify and think deeply about different challenges and opportunities, such as the relationship with other global networks, the relationship with the members and the services offered, the roles given to the secretariats and to the statutory positions within the association, and the positioning of Metropolis in the international arena.
Subsequently, some of the participants of the meeting were also able to attend, the UCLG Retreat.