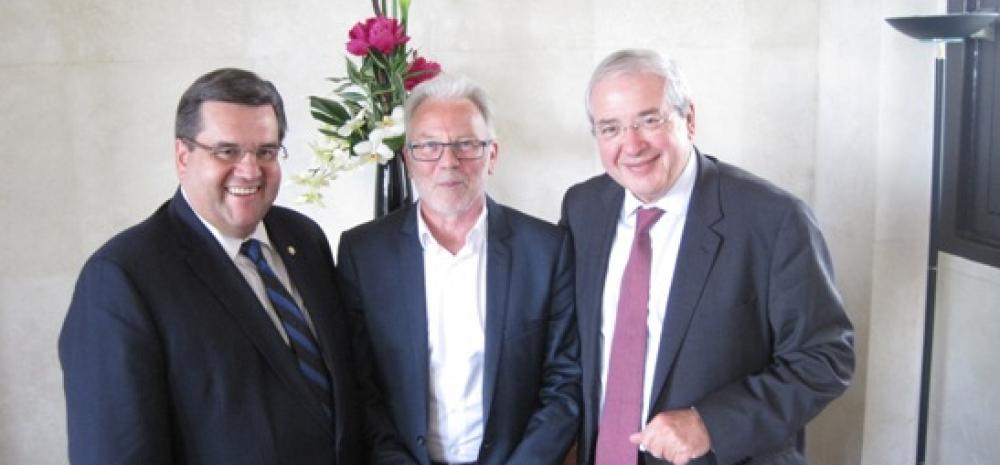 The President Jean-Paul Huchon received on May 13 in Paris Denis Coderre, Mayor of Montreal in the presence of the Secretary General of Metropolis, Alain Le Saux.
Jean-Paul Huchon expressed the satisfaction of Metropolis' members about the return of Montreal in the association after a short absence. Denis Coderre assured the President of Metropolis he hopes Montreal recovers its place in the Board of Directors in order to attend again important responsibilities.
No doubt the General Assembly of Metropolis, to be held in Hyderabad on 10th October, will give Denis Coderre a warm welcome.