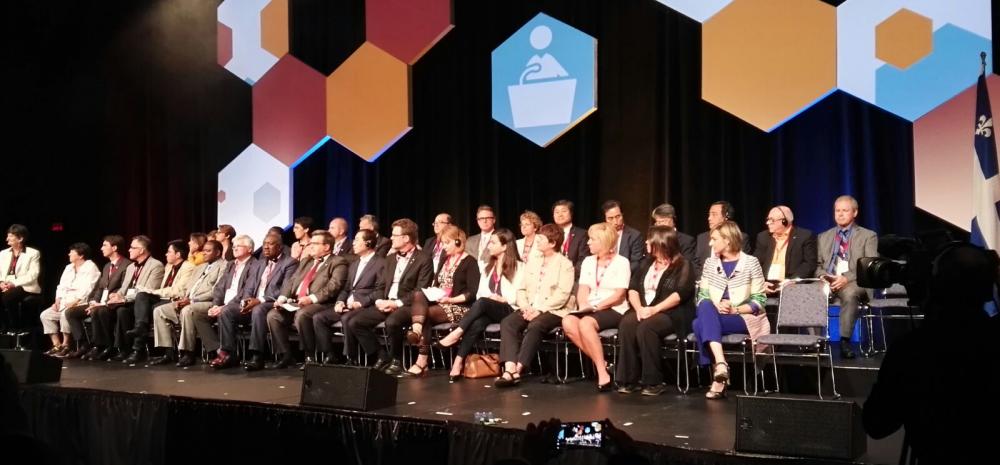 GSEF 2016
The city of Montreal hosted the GSEF 2016 Global Social Economy Forum from 7 to 9 September, bringing together 330 leading city representatives from 30 countries across the world and featuring significant representation from international organizations.
Metropolis, a member of this edition's Honorary Committee, was present, moderating two round tables led by the Association's Executive Director, Octavi de La Varga.
Secretary-General Felip Roca, together with other GSEF city networks, closed the event with a clear message: "Major metropolises are forums of opportunities and development as well as the most visible face of inequality. This is precisely the reason why the link between local governments and the social economy can be the guarantee of citizen wellbeing. All of this makes cities the ideal place to develop the social economy and deliver a greater impact".
The C.I.T.I.E.S. network was another outcome of the forum. Metropolis will endeavor to initiate collaborations in this network, focused on the social and solidarity economy (SSE), which held its first meeting in Montreal as part of the GSFEF event. The idea is to create synergies with other local government networks and organized civil society to facilitate the outreach of SSE initiatives, promoting the exchange of knowledge and the adaptation of good practices at the international level. The organization is based in Montreal in partnership with Seoul.
The next GSEF event will take place in 2018 in Bilbao, Spain.
Read the GSEF 2016 final declaration in Montreal here.