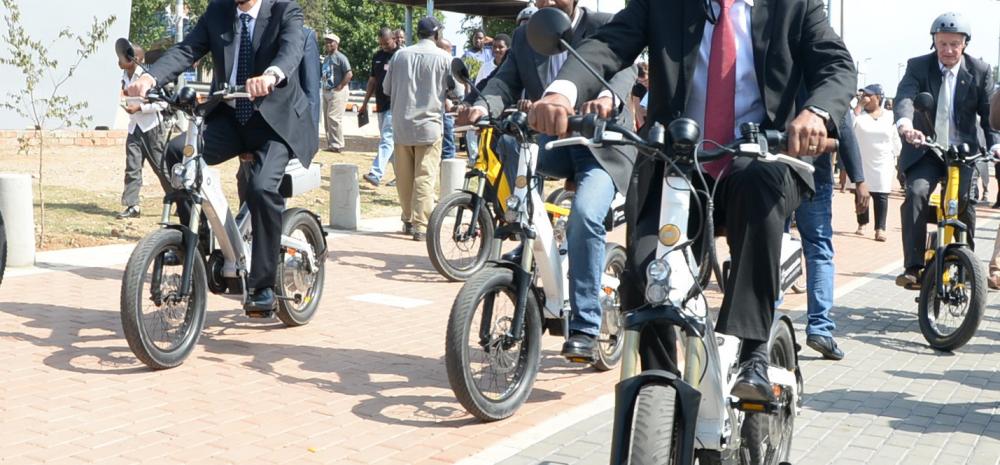 Ecomobility World Festival website
During the month of October 2015, Johannesburg's Central Business District (CBD), Sandton, is the stage of a temporary transformation in how people move.
Only 10 days after the official start of the Festival organized
A core part of the CBD turned ecomobile: using public transport, cycling and walking were given preference, and certain streets were closed for regular automobile traffic.
The City of Johannesburg has taken a firm decision to move towards a greener future. At the core of this shift is the provision of public infrastructure to make public transport, walking and cycling easier, safer and more accessible.
The Festival, which was designed for the people of Johannesburg to experience alternative modes of mobility for adoption, saw parts of Africa's most vibrant financial hub transformed into an environment that promotes walking, cycling and the use of public transport
This scene enabled residents and visitors from across the globe to experience what a future, car-free precinct looked and feel like, with active street life and social inclusivity, served by a sustainable transport system. It offers a view of the city of the future.
Click here to read the Ecomobility Festival report up to 12 October 2015
Find here the Johannesburg Declaration on Ecomobility in Cities