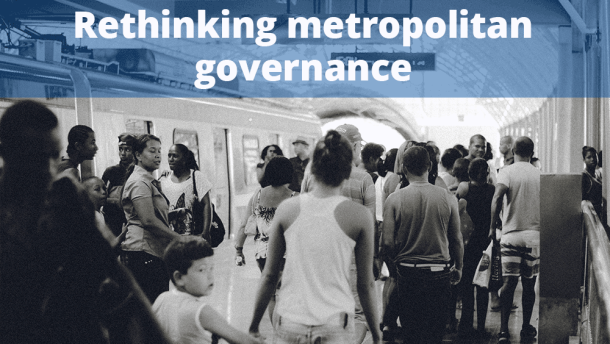 Metropolis
The first online course on metropolitan governance begins
In line with the strategic objectives of the Metropolis Action Plan 2018-2020, and aiming to streghten the capacities of the public administration teams that are part of our membership, we inaugurate today the online training programme "Rethinking Metropolitan Governance", in collaboration with the Open University of Catalonia (Universitat Oberta de Catalunya, UOC), which offers the basic elements and frames of reference on metropolitan governance.
The objective of this programme is to provide the technical staff responsible for the management of major metropolises a series of instruments that, if systematically applied, can promote the implementation of coordinated public policies from the different levels of government acting on the same metropolitan territory. The following modules make up the training programme:
Metropolitan governance: models, variables and challenges
The right to the metropolitan city within the framework of the New Urban Agenda and Agenda 2030
Metropolitan policies and practices for sustainable economic development
Case study
A group of 13 women and seven men have enrolled in the course. They work for the administrations of ten of our metropolises: Barcelona Metropolitan Area, Buenos Aires, Mexico City, Cordoba, Ethekwini (Durban), La Paz, Porto Alegre, Ramallah, San Salvador and Valle de Aburrá.
The course requires around seven hours of study per week, which must be completed until January 31, 2019. Those who successfully complete all the modules of the course will be awarded a certificate issued by UOC.
For further information about Metropolis training programmes, please contact Hélène Jourdan, Project Officer for Learning at the Secretariat General.