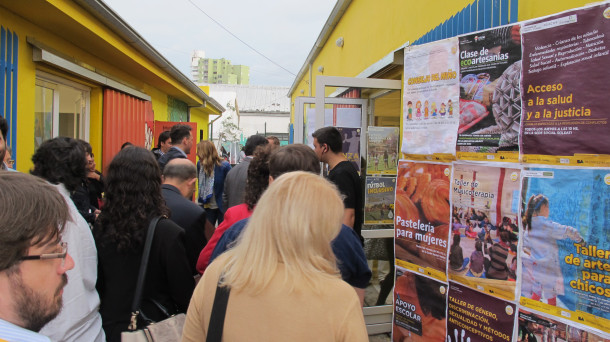 First experiences at "Live the City"
On the second day of the METROPOLIS Annual Meeting, participants have been able to Live the City in southern territory of the Autonomous City of Buenos Aires. During the tour we have visited the City Park Tower, Villa Soldati Housing Complex and the Metropolitan Design Center. These visits offered the opportunity to see firsthand many urban transformation actions with key social inclusion and citizen participation.

In the afternoon, after the Opening Ceremony, the first thematic sessions related to social inclusion, innovation and sustainability were held with the presentations of the Mayors of Johannesburg, Mpho Parks Tau and Montreal Denis Coderre in the session "Sport for social and urban transformation." At the same meeting, the president of the International Basketball Federation (FIBA), Horacio Muratore, stressed the great potential of sport as a tool for social transformation, social development of youth, promotion of equality and fight against sedentary.

Meanwhile, in the session "Creative and collaborative Cities" Barcelona, ​​São Paulo, Buenos Aires and Guangzhou were the four main cities represented on the panel. In this session it has been reflected on the challenges that large cities face regarding their continuous growing population and the need to foster innovative and creative entrepreneurship to reduce the vulnerability of people living in informal settlements.

Finally, in the session under the theme "Successful examples of adaptation and resilience to climate change", the panel emphasized that risk management is a shared issue that should involve all stakeholders especially the local community.