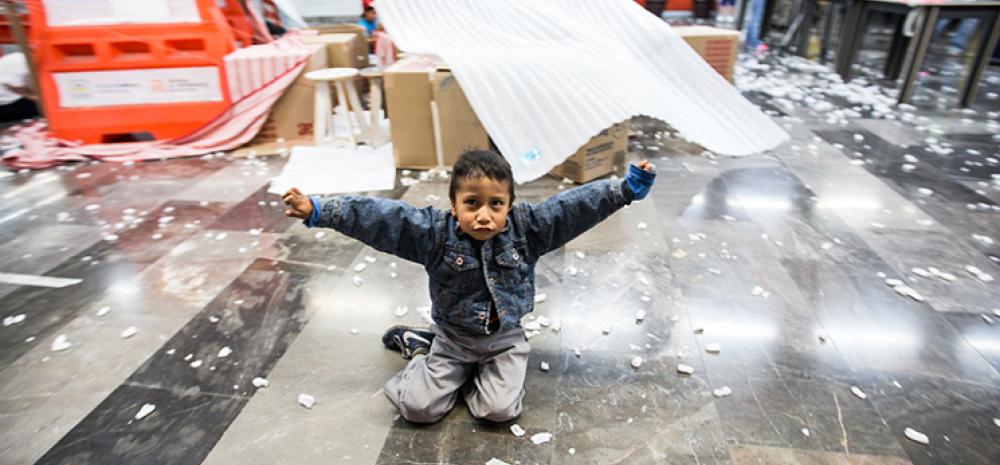 Ciudad Lúdica http://labcd.mx/activacion-subterranea/
As part of the on-going research and experiments aimed at rolling out the "Ciudad Lúdica" (Playful City) initiative, the Laboratorio para la Ciudad of Mexico held a workshop to explore the possibilities of play as a learning tool and to boost creativity and critical thinking, co-designed by Amica Dall, founder and project manager at Assemble.
On 13 and 14 February, they held a playful/exploratory workshop guided by one simple question: if children had free rein to build places to foster play in unconventional spaces, what would they do? 

This weekend they prepared a play space in two different areas of Mexico City: the first was called Peace Space, at the Mixcoac station on metro line 12, built to connect to another line but not currently in use, and the other at Alameda de Santa María park, which is popular with children and their parents.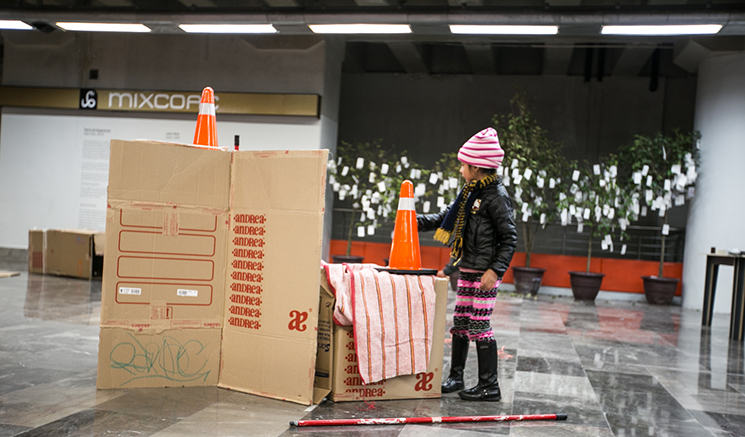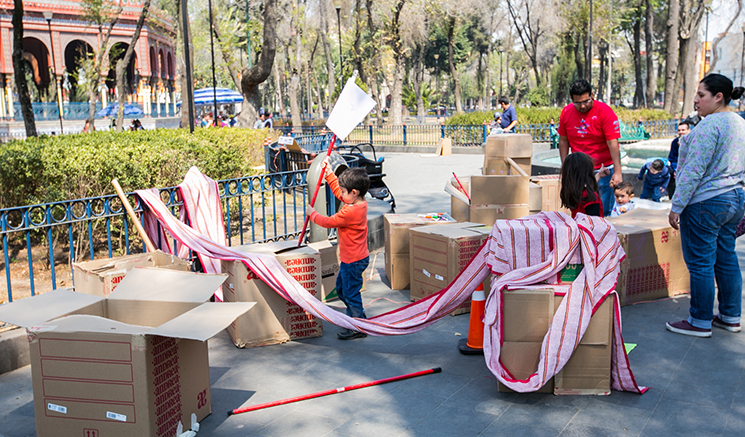 Mixoca Metro Station                                                                                 Alameda de Santa María Park
After comparing how the workshop participants interacted, they concluded that due to urban factors that seem to be out of the control of residents, like irregular growth of settlements, fragmented mobility and lack of safety, the truth is that spontaneous play by children –and even adults- is relegated to parks. Spontaneity is limited to the few hours when parents can take their kids outside and supplanted by mobile phones, tablets and videogames. 

This intervention showed that any space can become a play space. The most interesting part of this little collaborative experiment was the contrast: the surprise factor encouraged participation both in an unconventional space and in a space that is already generally accepted as a play area. 

For more information on the workshop, click here