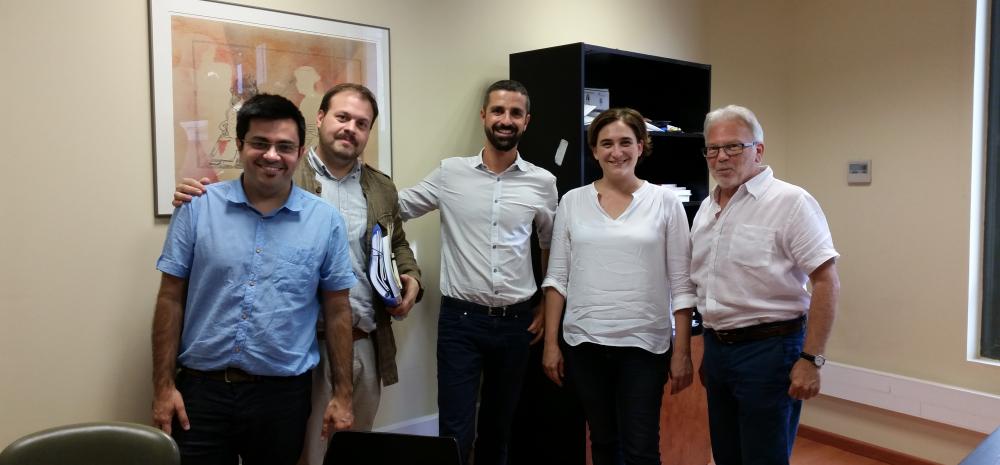 METROPOLIS General Secretariat
The METROPOLIS Secretariat-General yesterday welcomed the visit of Barcelona Mayor and President of the Metropolitan Area of Barcelona, Ada Colau, together with Senior Deputy Mayor Gerardo Pisarello and Barcelona City Council's International Relations Director, Pablo Sánchez. The mayor and her team met with the outgoing Secretary-General Alan Le Saux, due to step down on 30 September, and the incoming Secretary-General, Felip Roca, who will take up his position on 1 October.
The visit was an opportunity for the new municipal government to learn more about the Association's strategic areas. Ada Colau, who is also the co-president of METROPOLIS, was very interested in the objectives and opportunities her new responsibility in the Association will afford. METROPOLIS President Jean-Paul Huchon has extended an invitation to visit him in Paris in the near future.