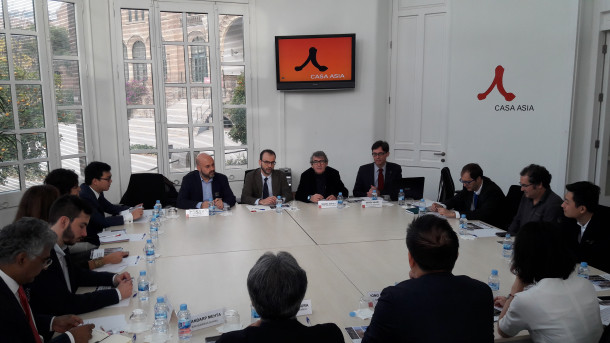 Casa Asia
Asia Innova – Metropolis connecting Smart Cities cooperation between EU and Asia Pacific cities
Metropolis and Casa Asia embarks in a new cooperation path between European and Asia Pacific Cities through ASIA INNOVA 2017. ASIA INNOVA event embraced three major cities of the Iberian Peninsula in one unique symposium, last 20.23 November, 2017. 
This new cooperation between EU and Asia Pacific focuses on inclusion of cultural, social and physical infrastructure as vital aspect of Smart Cities. Asia Innova 2017 is supported and funded by European Union, the Government of Spain, Casa Asia and Local Governments of Madrid, Barcelona and Valencia.
Metropolis, in its role of knowledge partner of this multi-venues conference, facilitated the city to city dialogue between cities by way of participation of international renowned Asian experts in the field of Smart Cities and the field of start-ups from Australia (Sydney), China (Guangzhou, Hong Kong), India (Delhi), Japan (Tokyo) and South Korea (Seoul), together with the main actors of both fields, from public and private sector, in Barcelona, Madrid and Valencia.
The programme was structured as series of promotional roadshows, conferences, workshops and bilateral meetings between Spanish and Asian cities and institutional partners. As principal knowledge partner of the Asia Innova, Metropolis is proud that majority of participating cities in the programme are members and actively contribute towards the Metropolis Urban Innovation and Smart Cities dialogue throughout the world. The programme was attended by Metropolis Secretary General, Senior Advisor and Senior Manager for Institutional Relations and the Asia Portfolio.
The Asia Innova 2017 programme initiated in the city of Valencia, where the joint cooperation teams from EU, Spanish and Asian cities, met for a conference and conducted a field visit to Valencia start up and innovation zones. Vice mayor of Valencia Sandra Gómez López chaired the inaugural session and emphasised on the inclusion of youth and women in policies around the future of Smart Cities throughout EU and Asia. The director general of Casa Asia Mr David Navarro presented some compelling examples where cultural, knowledge and economic contributions can be made by Spanish cities towards sustainable and efficient cities in Asia Pacific.  Dr Sunil Dubey from Metropolis who advises Co-presidency of Guangzhou and regional secretariat of Asia Pacific presented the objectives of Metropolis Urban Innovation and its key contributions towards the Sustainable Development Goals, 2030SDGs. He explained the importance of Metropolis Guangzhou Awards for EU and Asian cities to collaborate, partner and exchange of applied knowledge towards local innovation and global sustainability objectives.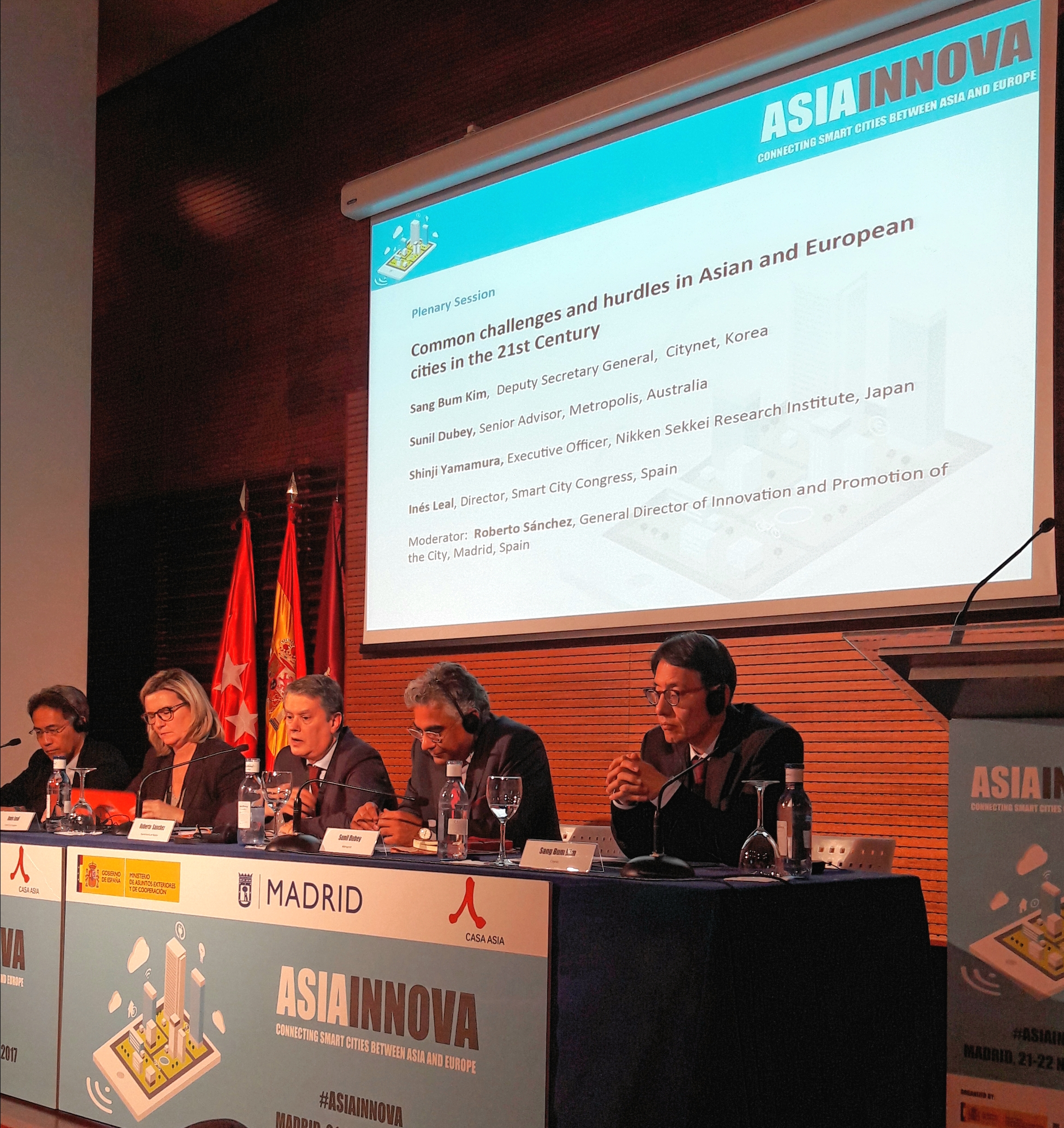 Asia Innova Madrid programme on 21 & 22 November,  focused primarily on Spanish cities key achievements in areas of social equity, urban infrastructure and urban innovation and the ways in which these achievements can be shared with cities in Asia Pacific within economic cooperation frameworks. The State Secretary for International Cooperation, Government of Spain, Mr Fernando Garcia Casas inaugurated the Madrid programme with strong emphasis on 'Cities Learning' through practical and applied projects in governance, planning and management. UN Habitat Eduardo López Moreno from UN Habitat Nairobi, Research and Capacity Development, explained the importance of social equity in the future of global cities and role of local governments in pursuing the 2030 SDGs through local resources. Mr Luís Cueto from Madrid City Council emphasized on the global challenge for Smart Cities is to address the notion of "Great Wealth & Great Poverty" and strongly recommended that policy makers throughout the world must address the vital challenges of housing and basic urban infrastructure for all in our cities. He provided two policy driven examples from Madrid where community housing and basic accommodation form part of fundamental rights for local citizens. The overall priority is given to the enhancement of social cohesion in order to secure long term stability
Whether is it how the city tackles traffic congestion, or pollution, the co-creation and co-management of the city by and with the citizens, or its totally integrated public services, a city like Madrid, one of the biggest city in Europe, can inspire change in its counterpart cities from Asia Pacific. Mr Cueto stressed on the fact that small scale solutions such as the ones implemented by Madrid, can easily be scaled up at the next level by mid cities or megacities like Seoul or Guangzhou.                                                                                                                                              
Ms Agnes Bickart Senior manager for Institutional Relations at Metropolis moderated the session on Smart Cities ecosystem where Metropolis cities of Seoul, Guangzhou, Madrid and Hong Kong presented case studies exemplifying opportunities for European and Asian cities to collaborate and learn from each other.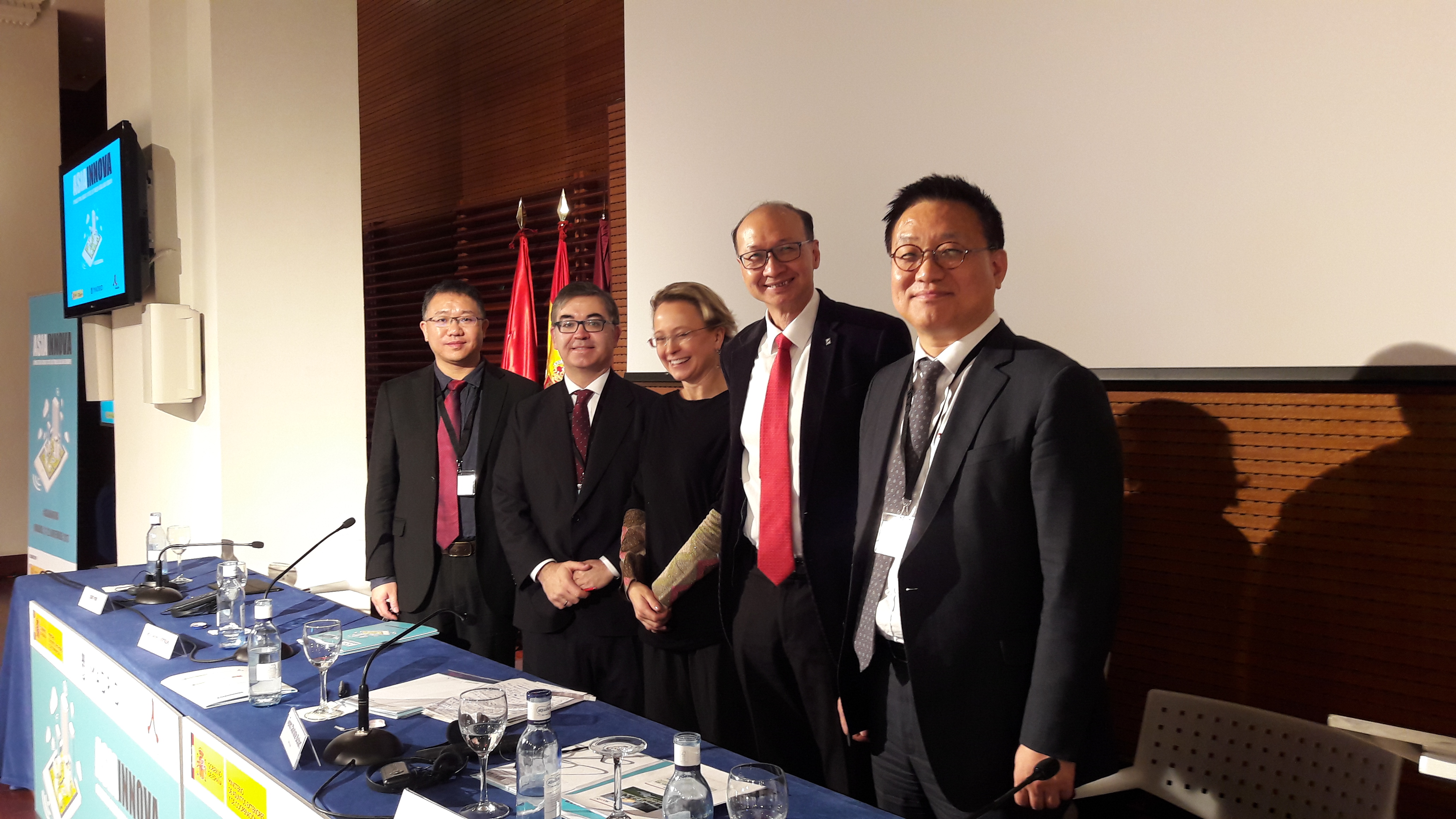 A strong voice for global urban management, the city of Guangzhou together with Metropolis and UCLG, aims at encouraging the exchanges of advanced innovation experiences and recognizing cities and local governments for their achievements in innovative development and encourage the application of scientific concepts in urban innovation and development. The biennial Guangzhou Award is open to all cities around the world. At Asia Innova, Expert Yuan Feng, PhD, Deputy Director, Institute of Software, Chinese Academy of Sciences, and founder of the Silicon-Guangzhou International R&d Center, from partner member city of Guangzhou, China, co initiated China Smart City Industry Technology Innovation Alliance under the guidance of the ministry of Industry and Information Technology of China in 2013. He explained about the tremendous changes brought by the Mobile Internet in a almost completely Mobile driven Chinese society and what urban smartness and the 4th IR mean.  
Dr Jong Sung Hwang from Seoul, Lead Researcher- Smart City & Government 3.0 at the National Information Agency, and Former CIO Seoul Metropolitan Government in Seoul, South Korea, launched the Smart Seoul 2015 initiatives in 2011 and made Seoul a reference in term of smart city. He elaborated on the fact that both in South Korea as much as in China, City is the platform and people are used as the sensors.
Madrid city council welcomed Metropolis's current engagements in Asia Pacific, especially the Regional Secretariat Asia Pacific led Urban Innovation programmes and Guangzhou Awards.
The sustainable and innovative cities roundtable in Barcelona provided an opportunity for all Asia Pacific participants to interact and discuss the long-term potential partnerships and collaborations between Barcelona and Asian cities. Metropolis Secretary General Mr Octavi dela Varga explained the complexities of metropolitan city governance and the way Metropolis has been actively engaged in pursuing the governance objectives of New Urban Agenda (NUA) with member cities and partners. Mr De La Varga further emphasised that EU cities like Barcelona must engage with developing cities in Asia to ensure environmental sustainability is attained through collective efforts for global cities. Mr Miguel Mateu Programme Director Asia-Pacific at Barcelona  City Council and Mr Joan Batlle Director of Digital Transformation at Barcelona City Council, presented Barcelona cities international engagement policies where the notion of "Beyond Smart Cities" is focusing on open data, social equity and democratic engagement of local citizens on future policies of the cities. Barcelona, as one of the leading Smart Cities of the world expressed the willingness to engage and interact with cities from Asia, most prominently from China, Korea and Japan. The Metropolis cities and partners from Guangzhou, Seoul, Tokyo, Sydney, Barcelona and Berlin interacted in the roundtable to discuss the future cooperation frameworks between EU and Asian Cities within the wider frameworks of Casa Asia's connecting cities programme of Asia Innova.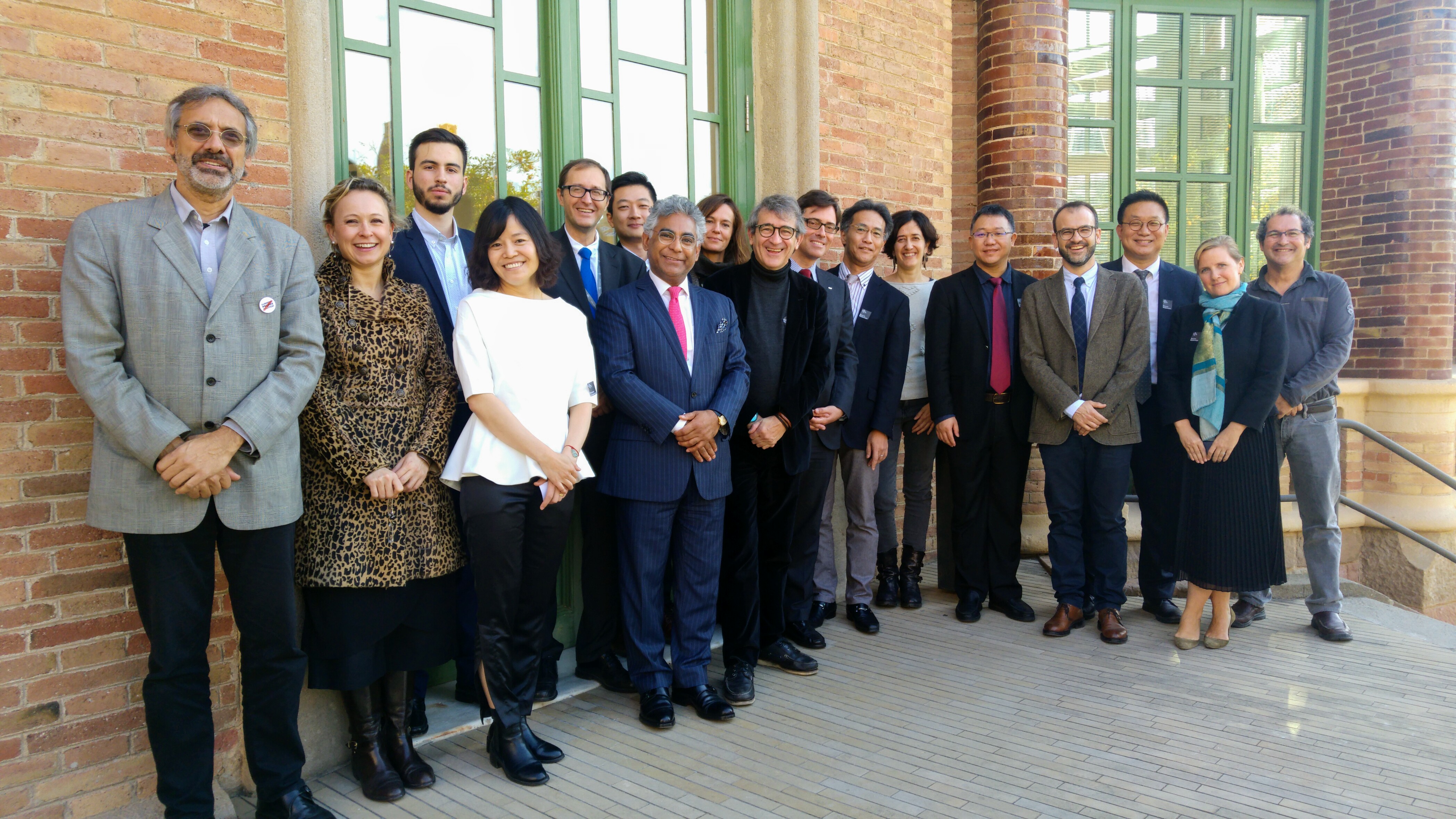 The three Iberian cities could elaborate on their unique bottom-up approach to using digital data. By focusing less on how or how much data is collected and more on the question of why do we want to gather data, Valencia, Madrid and Barcelona aim to keep the solutions citizen-centric and avoid pitfalls of a technology dissociated from the people.
The three cities expressed keen interest in Metropolis global activities and engagements and readiness to partner with Metropolis Urban Innovation programmes focused on youth entrepreneurship and local start-ups.
Metropolis Secretariat is currently working with Asia Pacific Secretariat in developing a white paper on future engagements under Asia Innova programme. 
For more information on Institutional Relations, Asia Portfolio, the Guangzhou International Award on Urban Innovation, please contact Senior Manager Asia Portfolio Ms Agnes Bickart