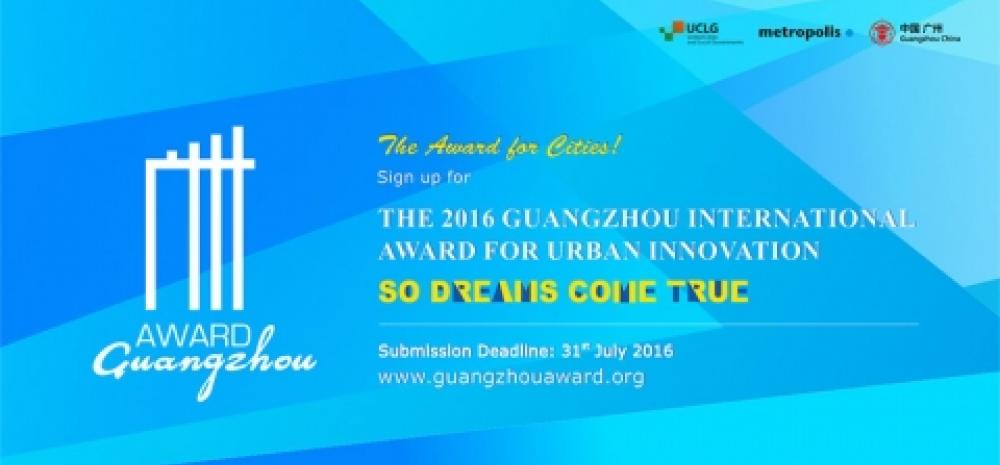 Guangzhou Award
Apply Now to the 3rd Edition of the 2016  Guangzhou Award on Urban Innovation !
The Guangzhou Award on Urban Innovation has been co-sponsored by the city of Guangzhou. Metropolis and  UCLG since 2011. The Award aims to recognize innovation in improving social, economic and environmental sustainability in cities and regions and, in so doing, to advance the prosperity and life quality of their citizens.
 
Prize:
The Guangzhou Award will be discerned to 5 cities for each award cycle. Each of the winning cities will receive a USD 20,000 cash prize, a trophy and a commemorative certificate.
 
Besides the 5 awards, the Organizing Committee of the Guangzhou Award also intends to recognize one of the short-listed initiatives for its popularity with the public.
 
Submission Process:
Submissions must be made in accordance with the registration and application forms attached, which could be downloaded from the official website of the Guangzhou Award at http://www.guangzhouaward.org
 
For a large integrated initiative, please consider submitting up to three initiatives under the same title.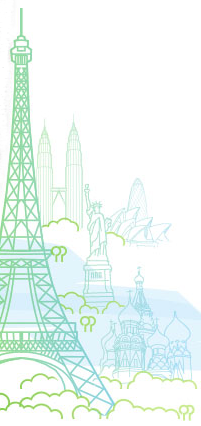 Timetable:
30 June 2016 Registration deadline

31 August 2016  Submission deadline

October Technical Committee evaluation: short-listed initiatives are notified of selection and may be requested to send additional supporting materials

December Final selection by the Jury; the Guangzhou Award Ceremony
Please, consult the Rules and Procedures ,  Submission Guidelines ,  Registration Form and the Application Form of the 3rd Guangzhou award
For more information, please contact the Guangzhou Award Secretariat at:
http://www.guangzhouaward.org
info@guangzhouaward.org
Chen Ming (Judy)
Tel: +86 20 66289390
Fax: +86 20 66289391