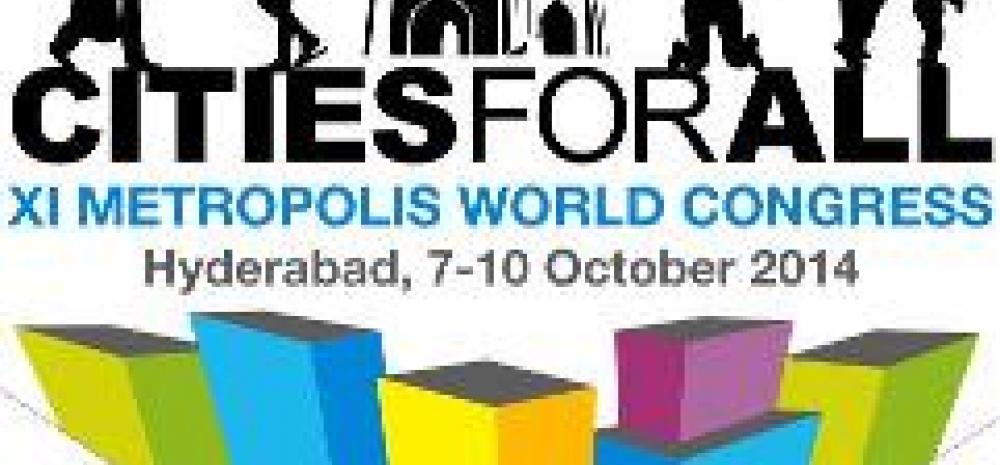 What? 11th  Metropolis World Congress Hyderabad  "Cities for All"
Where? Hyderabad, India
When? 7-10 October 2014 - Save the date!
Who? Metropolis , the City of Hyderabad, India  
Five reasons to attend :
Engage in a unique and major urban agora  happening in India for the first time in the history of METROPOLIS
Meet over 2000 decision-makers and practitioners in the area of urban sustainable development  from India and from all over the world
Have access to lessons, practices and smart ideas learned knowledge based
Shift your focus from abstract based concepts to action based projects that are applied in cities worldwide
Participate in the ideal platform to enlarge your international profile and network of contacts and identify potential project partners
Mark your calendar!