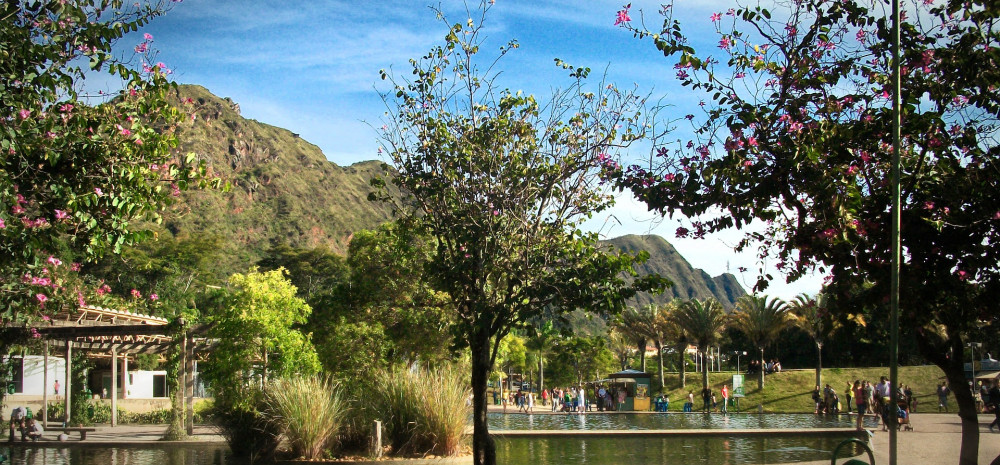 Knowledge sharing for greener and more livable cities
Trees and urban forests in cities and metropolitan areas are proven mechanisms to improve the quality of life of their inhabitants. However, despite their potential for ecosystem service delivery and city resilience, urban forests are often underestimated and underused as nature-based solutions. This highlights the need for active planning, management and integration of urban forests in the climate change agenda to enhance society's resilience and aid cities in adapting better.

With this in mind, the cities of Mexico, Belo Horizonte, and Bogota were selected to participate in the first learning exchange mechanism organized by the CLEARING HOUSE project. This has been an opportunity to promote and enhance capacity development and peer-to-peer exchange of knowledge and practices on Urban Forest and Natural Bases Solutions (UF-NBS).

On the one hand, it has been a great opportunity for Mexico City and Belo Horizonte to form a tandem to exchange knowledge and projects on two current challenges for their administrations: forestation strategies for urban centers and green infrastructures. 

In considering these issues, urban experts also gained insight into ongoing UF-NBS initiatives in Belo Horizonte, such as the "Mini Forests" program. Led by management in partnership with community groups and technical agencies, the program creates small pockets of biodiversity in areas lacking vegetation, providing cooler environments and access to nature.

In Mexico City, through projects such as "Bosque San Juan de Aragón", different initiatives for the recovery and creation of wetlands developed by the city in the last four years are being implemented. This example showed us the need to include in afforestation strategies not only trees, but also native plants, shrubs and other local species. This is a strategy to reintroduce native plant species in urban afforestation initiatives that are sometimes forgotten or undervalued.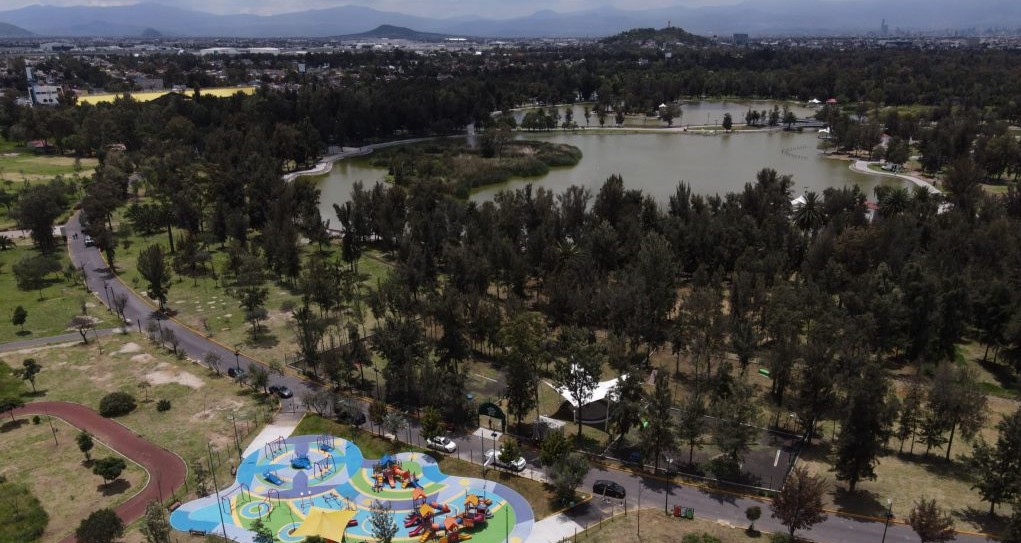 San Juan de Aragón forest, Mexico City

Another activity from the learning exchange mechanism has been the Task Force, in which the city of Bogota was selected. The main objective of this was to have the opportunity that a local administration could receive technical assistance and recommendations on the topic of its choosing. In this case, provided by the CLEARING HOUSE experts. The technical assistance in Bogota has focused on the review of Bogota´s Urban Forestry Policy, including recommendations, ideas, and examples to help the metropolis with its implementation in the territory, which should also engage the participation of its neighbors and citizens.

Throughout this knowledge exchange experience, it was identified common points of view between Mexico City and Belo Horizonte on how this region work and applied the UF-NBS projects and strategies but also allowed both cities to learn from each other on different ways to approach one problem for having a solution. Also, the city of Bogota has had the opportunity to know international case studies that will help the city in its implementation strategy of its Urban Forestry Policy as well as first-hand support from experts on this issue.

Now, as a final step of this first call, in 2023 Metropolis, the CLEARING HOUSE consortium and representatives of each of the three selected cities selected will have the opportunity to learn more in-depth about each project presented through field visits. This is the final phase of this process and will be used to know in-situ the projects as well as to discuss and solve doubts that each city could have.
What's next?

The second call for the Knowledge Exchange Mechanism has been launched in January 2023 and this time will allow cities from Europe & East Asia to participate in another City Tandem and receive the guidance of the CLEARING HOUSE for another Task Force. All this with the strong belief that the exchange of knowledge is an effective tool to improve urban planning and strengthened local policy showing successful cases as well as other contexts where UF-NBS are being applied.