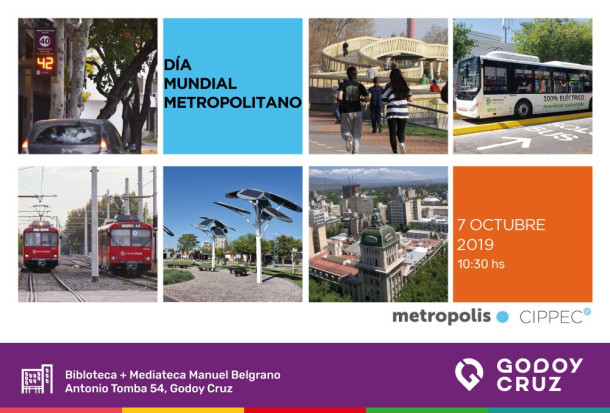 World Metropolitan Day in Godoy Cruz
Tadeo García Zalazar, in his capacity as Mayor of the City of Godoy Cruz, will host this World Metropolitan Day event with the objective of sharing ideas and participating in debates to improve metropolitan governance and make metropolitan challenges and opportunities a priority on the world stage.
Please find the programme of the event here (Spanish version)
This event will take place at: B+M Biblioteca + Mediateca Pública Manuel Belgrano. Tomba 54 G.C.from 10:30h to 13h.
Recognizing that the 2019 Metropolitan World Day campaign focuses on the implementation of specific Sustainable Development Goals (SDGs) at the metropolitan scale, the Municipality of the Godoy Cruz will host an event dedicated to the progress made on the following SDGs in its metropolitan space:
07: Ensure access to affordable, reliable, sustainable and modern energy
11: Make cities inclusive, safe, resilient and sustainable
13: Take urgent action to combat climate change and its impacts