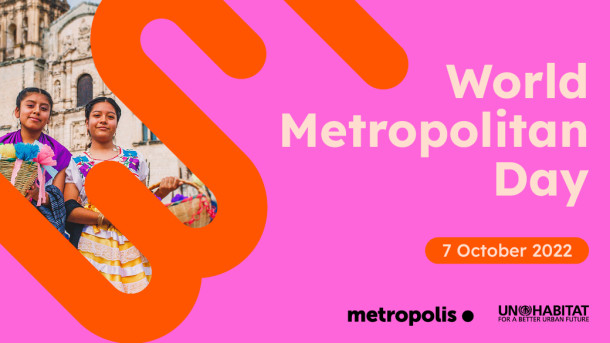 World Metropolitan Day 2022
World Metropolitan Day is a global campaign led by Metropolis and UN-Habitat promoting collective action to build more equitable and prosperous metropolises.
This year's motto for World Metropolitan Day is Crossing Boundaries. Metropolis and UN-Habitat will promote the essence of metropolitan governance: collaborating across boundaries to best serve people.
The impact of global megatrends goes beyond borders. This is the case for the drop in quality of life due to deepening poverty and inequality, inflation and lack of access to affordable housing and adequate support in our care systems.
On 7 October 2022, communities and authorities of metropolitan cities across the world are invited to reaffirm their commitment to crossing boundaries and bridging the gaps. This is how we can achieve more integrated metropolitan areas that are home to thriving communities and provide solutions to the challenges of their people, and of the planet.