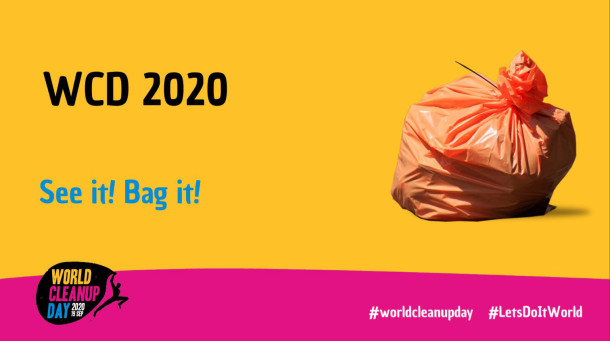 World Cleanup Day 2019 united more than 20 million people in 180 countries. On that day volunteers and partners worldwide again came together to rid our planet of trash – cleaning up litter and mismanaged waste from our beaches, rivers, forests, and streets.
How can organisations participate in World Cleanup Day on 19th of September? 
Group cleanups. 
Cleanups will be organized where possible and allowed. Organizers may gather people for cleanups with a recommendation to restrict the number of participants and to spread cleanup locations out so as to avoid people coming in close contact with too many attendees. 
Individual cleanups 
As an alternative to large gatherings, people can be invited to clean their surrounding areas with their families or individually without massive gatherings 
Digital cleanups
If you find you are restricted in your country, or the situation doesn't look favourable for traditional cleanups, or you want to engage target groups with a higher risk for COVID-19, we propose a clean up you can do within your own home - digital cleanup, deleting digital trash from your gadgets. Find out more about digital cleanup here and here are materials on how to organize it.
Cleanups registration here
Find here the guidelines for safe cleanups, and the guidelines fohow to dispose of the collected waste
More information on https://www.worldcleanupday.org/