AGENDA

WORLD CITIES SUMMIT 2018 - LIVEABLE & SUSTAINABLE CITIES: EMBRACING THE FUTURE THROUGH INNOVATION AND COLLABORATION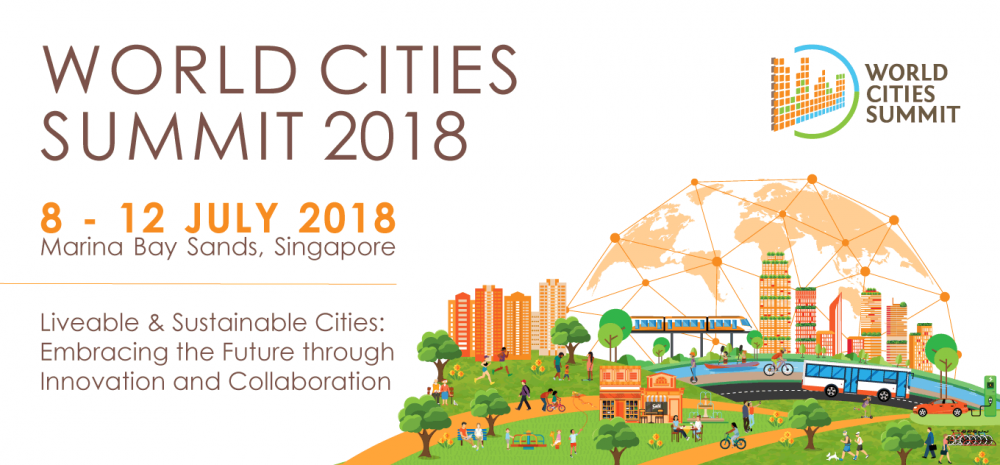 World Cities Summit 
The World Cities Summit is an exclusive platform for government leaders and industry experts to address liveable and sustainable city challenges, share integrated urban solutions and forge new partnerships. Participate in this biennial event to benefit from the insights shared by thought leaders in outcome-oriented discussions, and from networking with your peers and urban stakeholders from around the world.
Themed "Liveable & Sustainable Cities: Embracing The Future Through Innovation and Collaboration", the 6th World Cities Summit in 2018 will explore how cities can be more liveable and resilient through better governance and planning, technology and social innovations, as well as collaborations with various stakeholders and with other cities. Through shared vision and active engagement, the public, private and people sectors can co-create innovative and integrated urban solutions for a more sustainable future.
In line with Singapore's chairmanship of ASEAN in 2018, a high-level ASEAN meeting will be co-located with the World Cities Summit. There will also be other ASEAN-focused events, including the 6th Meeting of Governors and Mayors of ASEAN Capitals (MGMAC) which will be held on 7 July 2018. These events bring in more leaders from the region and offer unparalleled opportunities for networking.
Register your interest to attend at www.worldcitiessummit.com.sg
hosted by
supported by