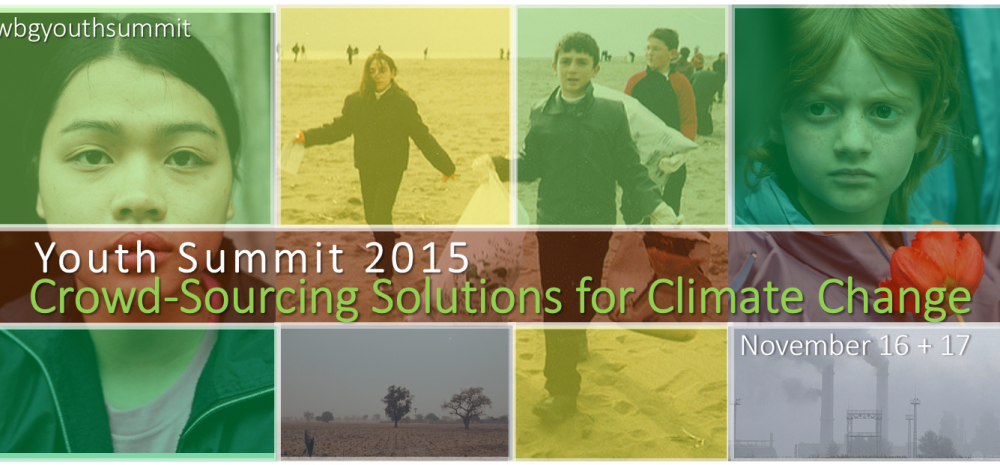 The World Bank (world bank youth summit 2015)
The Youth Summit 2015 will focus on young people's role in the fight against climate change. The event will gather exceptional future leaders to tell the story of climate change and inspire communities everywhere to take action.
The first day of the Summit will provide training on climate change related topics. The second day of the Summit will feature a live competition in which selected young professionals will present their final competition proposals in front of a jury. 
Attendance to the event is free of charge. Interested youth are encouraged to find sponsors to pay for their transportation tickets and accommodation for the two days of the event. If attendance to Washington DC is not possible please send an email to
youthsummit@worldbankgroup.org
with "WBG Country Office" in the subject line and the Youth Summit Organizing Committee will make efforts on arranging a conference room in the WBG Country Office to watch the event live.
Source: The World Bank