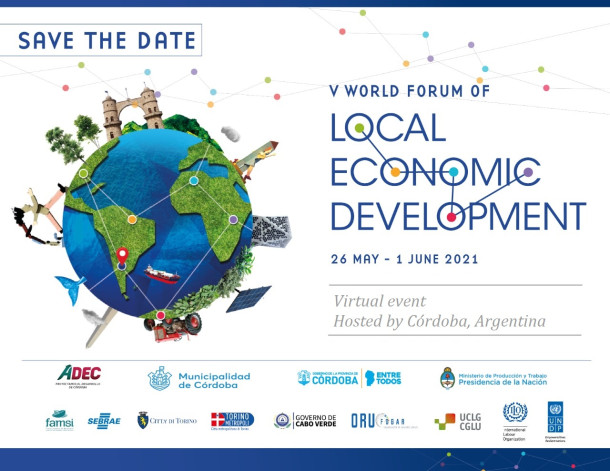 V Forum of the Local Economic Development
The WFLED is part of an open working process that brings together a strong multi stakeholder coalition of engaged governments, national and international organizations, who acknowledge the potential of the local economic development approach and jointly work to advance the debate and strengthen a global partnership for concrete actions. It enables concrete cooperation and joint actions that can help landing the new 2030 Agenda for Sustainable Development at the local level.
The 5th World Forum of Local Economic Development hosted by Córdoba, Argentina will be held through a series of virtual events and culminating in a global digital event in May 2021. The process will start with a series of webinars exploring the potential of integrated LED approaches as a means to tackle the current COVID-19 crisis.
+ info: https://ledworldforum.org