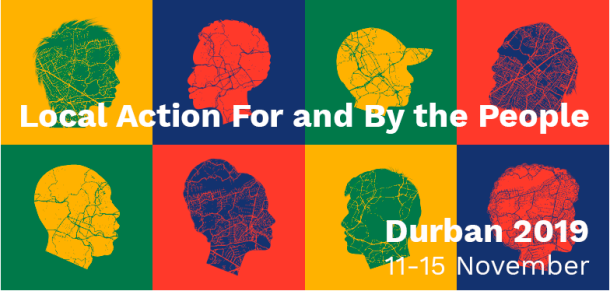 UCLG World Congress - World Summit of Local and Regional Leaders
The 2019 gathering will be the first UCLG Congress coinciding with the implementation phase of important global policies such as the New Urban Agenda, the 2030 Agenda and the Paris Agreement. It will be the opportunity to present progress in the implementation of the SDGs and their impact at local level, at the same time allowing us to evaluate the evolution of the role of local and regional governments in the international agenda.
The UCLG World Summit of Local and Regional Leaders will be the place to discuss about the challenges of the metropolises of the future.
If you are going to Durban next November, don't miss the activities that bring the metropolitan perspective to the largest gathering of local & regional governments!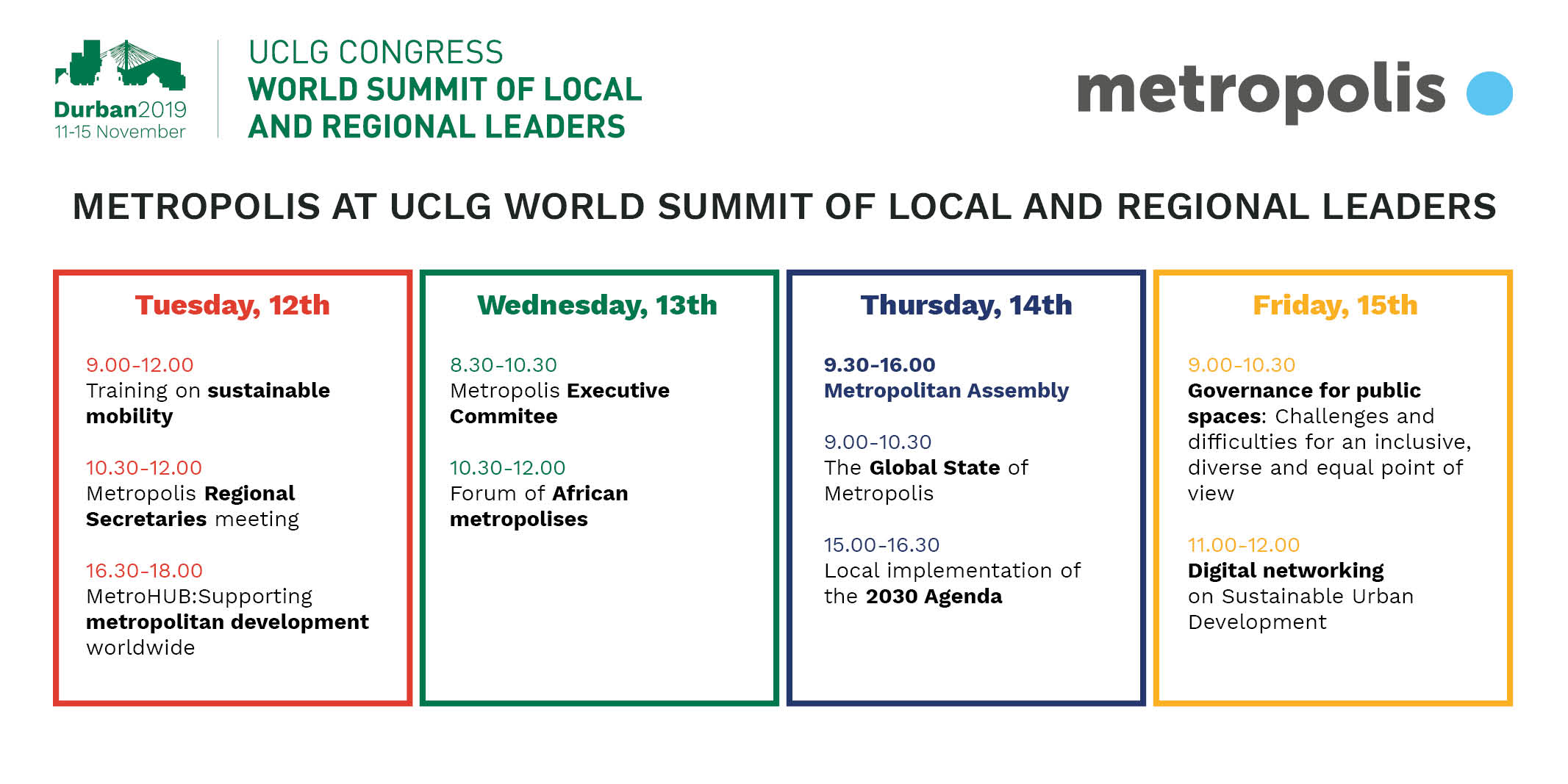 Monday, 11th 2019
15:00-16:30 VLRs - Building Blocks for a Community of Practice
Tuesday, 12th 2019
09:00-12:00 Training on Sustainable Mobility

10:30-12:00 Metropolis Regional Secretaries Meeting

16:30-18:00 MetroHUB: Supporting Metropolitan Development Worldwide, Revitalizing Urbanity

Wednesday, 13th 2019
08:03-10:30 Metropolis Executive Committee (misnamed at the program)

10:30-12:00 Forum of African Metropolises

Thursday, 14th 2019
09:30-16:00 Metropolitan Assembly "Embrace the Metropolitan Vision" (read the concept note)

09:00-10:30 The Global State of Metropolis

15:00-16:30 Local Implementation of the 2030 Agenda

Friday, 15th 2019
09:00-10:30 Governance for Public Spaces: Challenges and Difficulties from an Inclusive, Diverse, and Equality Point of View.

11:00-12:00 Digital networking on Sustainable Urban Development
 
For information about the program and registrations, please visit durban2019.uclg.org