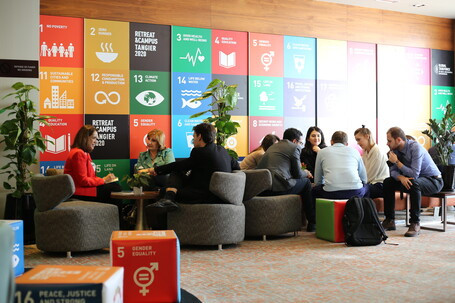 The Retreat will take place from 21-25 February 2022 in Barcelona. The meeting will ensure that the priorities of the different parts of the network find space in the work plan for the year and are reflected in the Summit agenda. It will also allow the "doers" and "connectors" of the network to identify ongoing processes in which they would like to play a role in terms of the development of the multi-year strategy. It will be the occasion for partners to present their interests and to learn about the power of UCLG, its commitments and its initiatives.
The focus will be on the content of the 2022 World Summit of Local and Regional Governments and UCLG World Congress in Daejeon (October 10-14), and will cover the main axes of the event: Assembly, Public Lobby, Local4Action and Statutory, offering a space for co-creation.
Join the Retreat and register now here.
More info: https://www.uclg.org/en/node/30583