AGENDA

UCLG Annual Retreat & Campus 2021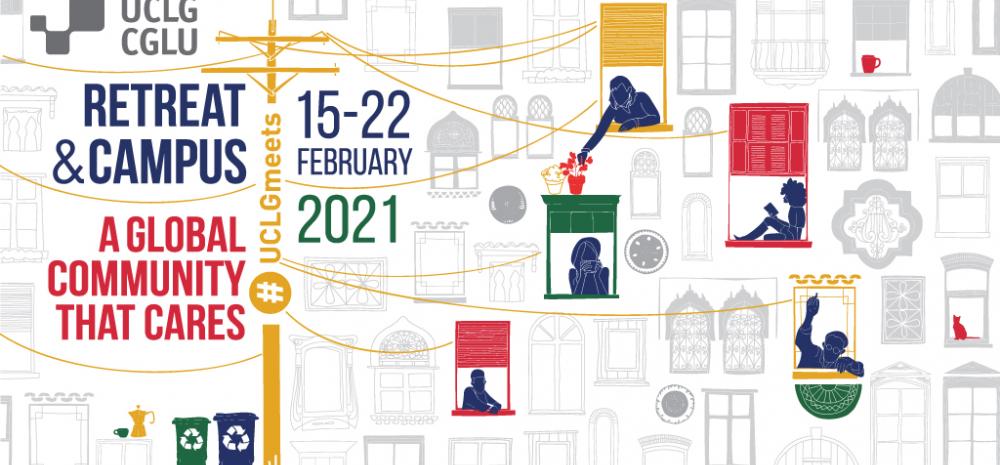 The UCLG Annual Retreat is a week-long gathering that provides an opportunity for the keynotes of the organization and partners to define synergies and develop actions in line with the work plans set out by the governing bodies.
The UCLG Retreat will take place from 15-22 February 2021 under the theme A Global Community that Cares discussing how to capitalize on this window of opportunity, to exchange on how our communities are working for the people, for the planet, for government, and for the future.
The Metropolitan and Regional Governments approach will also have a dedicated session on Monday. 
UCLG members and partners are welcome to join any sessions from Tuesday to Friday. There will be different plenaries, each of them in link with the global issue of the day:
Tuesday: Working for people
Wednesday: Working for the planet
Working for government
Friday: Powering a Pact for the Future
hosted by
supported by