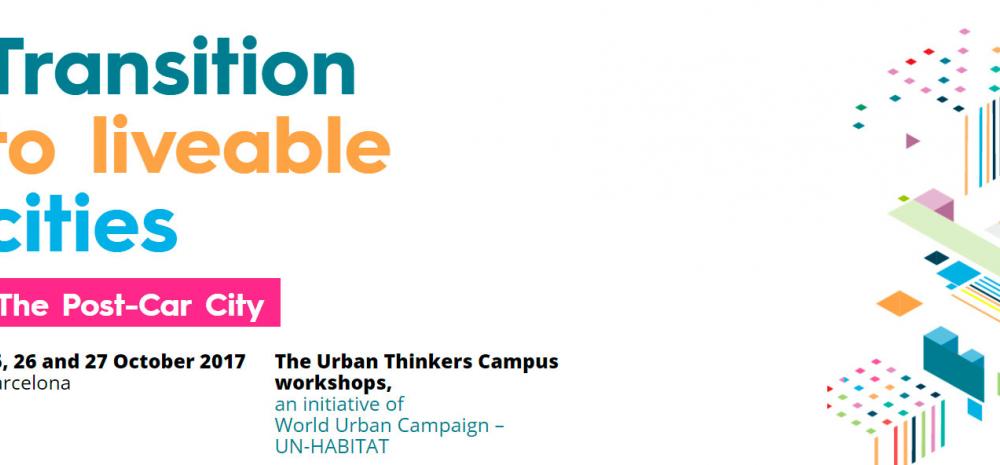 transition to liveable cities
On the 25th, 26th and 27th October 2017, an Urban Thinkers Campus (UTC) is to be held in Barcelona, promoted by the City Council of Barcelona and the World Urban Campaign (UN-HABITAT), and organised by the Federación Iberoamericana de Urbanistas (FIU). This UTC is focused on how to achieve more liveable cities, which are more sustainable, healthier and safer, through the implementation of new models of urban mobility.
The Urban Thinkers Campus are an initiative developed by the World Urban Campaign (UN-HABITAT) in order to advance the New Urban Agenda of Habitat III through the creation of spaces to exchange knowledge and expertise between a wide range of stakeholders involved in facing up to the challenges of urban life in the 21st century.
Sign up for free until 30th July 2017