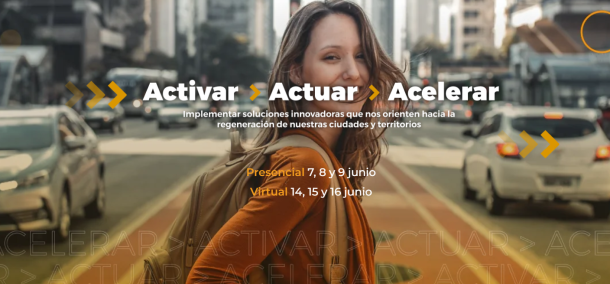 The Latin American congress, positioned as the platform where the latest trends in urban and territorial management are presented, is the meeting place for experts and leaders to debate and share knowledge on mobility, environment, technology, education, health, and to learn about initiatives and projects to accelerate the socio-economic reactivation of the region.
To address and counteract the impact of these challenges facing Latin America and the Caribbean, Smart City Expo LATAM Congress is the event that has become the platform for collaboration and implementation of cross-cutting actions through technology, innovation, diversity, learning, inspiration and the participation of strategic actors for the activation and transformation of Latin America. 
Under the claim "ACTIVATE, ACT, ACCELERATE", the leading smart cities event in Latin America invites all citizens, private sector companies, governments, institutions and media from the region and the world to get involved and participate in this seventh edition to learn about the actions that are being implemented to contribute to the regeneration of cities in Latin America and the Caribbean.