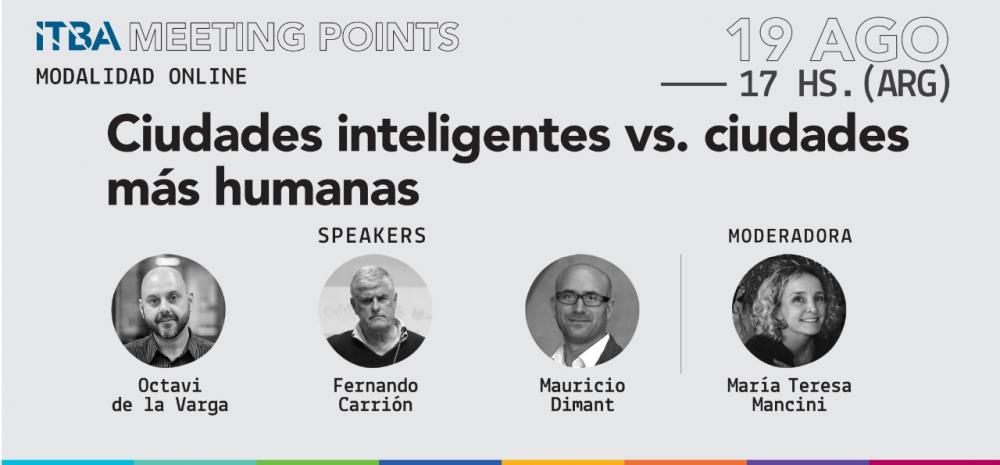 On August 19, don't miss the webinar "Smart Cities vs. Human Cities", which will address the role that technology and innovation play in the development of the cities of the future, while taking into account the humane approach that these cities must have in order to improve the quality of life of the inhabitants.
Where is the post-pandemic local management going?
What will be the priorities?
Can we talk about Smart Cities without putting the focus on people and inclusion?
The event is part of the series of digital meetings of the Instituto Tecnológico de Buenos Aires (ITBA), which with the collaboration of Paradiplomacia.org has organized this talk.
Speakers 
Octavi de la Varga, Metropolis Secretary General
Fernando Carrión, PhD in Social Sciences from UBA
Mauricio Dimant, Professor and researcher at the Hebrew University of Jerusalem and Coordinator of the Latin America Unit at the Truman Research Institute