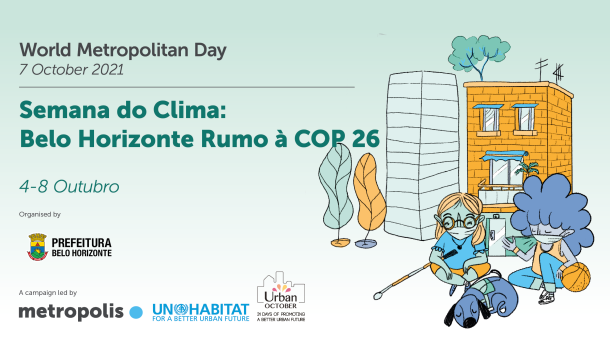 Semana do Clima: Belo Horizonte Rumo à COP 26 / Energy & Sustainability
The Climate Week will take place from 4 to 8 October and will bring together municipal public bodies, as well as important local and international actors around the climate discussion. 
The event addresses COP 26 themes (Nature; Waste; Transport; Infrastructure; Energy; Youth and Gender) and aims to build pathways to qualify Belo Horizonte's climate strategies and develop sustainable projects at the local level.
Our Regional Officer dor Latinamerica and the caribean and policy and research officer, Oscar Chamat will be part of the session focused on the energy and sustainability challenges of our metropolises.
Date and time: 15:00-16:30 (CEST).