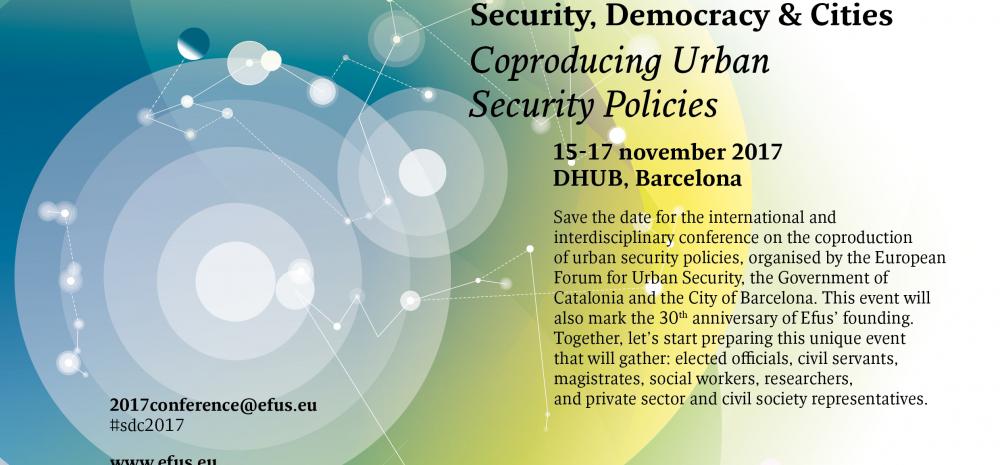 European Forum for Urban Security (EFUS)
The governance of security will be one of the cross-cutting issues of this event, which will address the sharing of responsibilities across different levels of government — local, regional, national and supranational — as well as the increased involvement of the private sector and civil society, citizens in particular, in security policies.
Unique in its field, this event is geared towards all those involved in urban security: elected officials, civil servants, magistrates, security services, social workers, researchers, and representatives of the private sector and civil society. Some 800 participants from around the world are expected to attend.​
For further information, please visit the event website