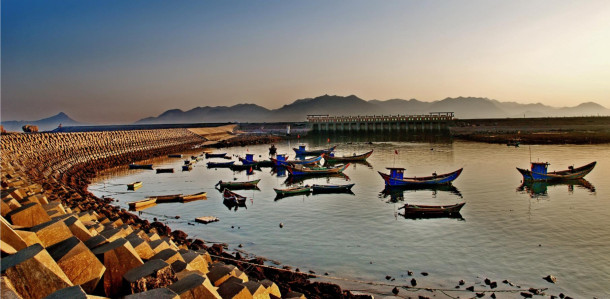 The Second General Assembly of 21st-Century Maritime Cooperation Committee and Forum on Smart Ocean
Since its inception in 2017 Metropolis has been very supportive and knowledge partner of the 21st Committee for Marine Cooperation.
On May 18, 2022, 21st-Century Maritime Cooperation Committee (hereinafter referred to as "the Committee") will host the Forum on Smart Ocean in collaboration with the Chinese People's Association for Friendship with Foreign Countries (CPAFFC) and Fuzhou Municipal People's Government. The Forum on Smart Ocean will invite members and advisers of the Committee, members of Metropolis, UCLG,  and representatives of international organizations, Fuzhou's international friendship cities and cities of friendly exchanges and business community, as well as relevant experts and scholars of China and other countries. The event will invite guests to talk under the theme of "Marine Development Through Science and Technology" around topics, such as construction of marine big data platforms, modern marine agricultural technology, development of smart ocean industries, application of Internet of Things in ocean-related fields, etc. The participants' discussions on the construction of "smart ocean" will jointly expand the marine development space with openness, cooperation, shared benefits and win-win result, and foster the marine economy of countries and regions involved in the 21st-Century Maritime Silk Road. I hereby cordially invite you to attend the Forum on Smart Ocean. The event will be held in a hybrid form integrating online and in-person attendance. 
To confirm your participation, please register on the Committee's official website (www.21cmcc.org.cn/English/). The registration for in-person attendance ends —2— on April 22. Should you have any question on the assembly and forum, please contact the Secretariat of the Committee at Tel: +86-591-83533101/83532970, Fax: +86-591-83531520, or Email: secretariat_21cmcc@163.com