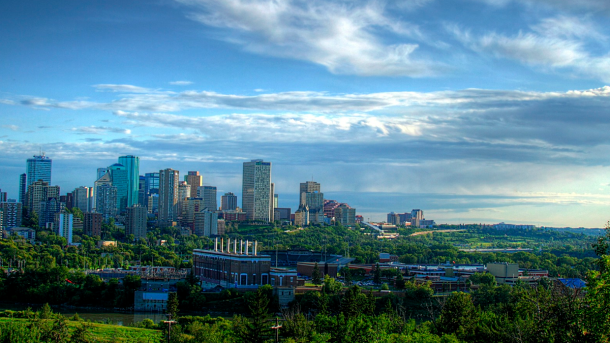 Nature in and across cities – metropolitan comparative study launch event
How can vegetation, water management and biodiversity conservation be included in the design of metropolitan spaces? Seizing the occasion of the UN Biodiversity Conference in Kunming (CBD COP-15), this online exchange session will promote the launch of our new metropolitan comparative study, "Nature in and across cities: metropolitan approaches for biodiversity conservation", whose insights will inspire the exchange of practices and lessons learned from initiatives that bring nature back to the metropolis for all.
This event is also part of ICLEI's Cities with Nature webinar series and will take place online on Thursday, 21 October,  from 6:30 to 7:30 BRT / 11:30 to 12:30 CET / 15:15 to 16:15 NPT / 20:30 to 21:30 AEDT (click here to check your local time). 
Simultaneous interpretation will be provided (available languages: English and Spanish).
Please register here to attend.
Audience
Elected officials, leaders, and officers from municipal, metropolitan and regional authorities internationally
Community members
Private sector partners
Academics
Speakers
Amanda Stone, Councillor at City of Yarra, Australia and Chair of ICLEI Oceania Regional Executive, representative of Oceania on the ICLEI Global Executive and special advisor to ICLEI on Nature, Biodiversity and Ecosystem Restoration
Antoni Farrero, General Coordinator of the Technical Office of the Barcelona Metropolitan Area
Ariana Dickey, Research Fellow in Urban Sustainability and co-author of the report
Débora de Barros, Undersecretary of Environment of the Rio de Janeiro Municipality
Sabelo B Nkosi, Acting Senior Manager: Biodiversity Planning, Environmental Planning and Climate Protection Department, eThekwini Municipality (Durban)
Sanu Maiya Maharjan, Assistant Director in the Department of Environment and Agriculture, Kathmandu Metropolitan City
Moderated by Lia Brum, Research & Policy Officer, Metropolis Secretariat General

Agenda (in CET)
11:30-11:35
Welcome
By Lia Brum, Research & Policy Officer, Metropolis Secretariat General
 
11:35-11:40
Summary and highlights of "Nature in and across cities"
By Ariana Dickey, Research Fellow in Urban Sustainability, University of Melbourne and co-author of the report
 
11:40-11:50
Key messages around the importance of nature and biodiversity in cities, Edinburgh Declaration, First Draft of the post-2020 Global Biodiversity Framework
By Amanda Stone, Councillor at City of Yarra, Australia and Chair of ICLEI Oceania Regional Executive, representative of Oceania on the ICLEI Global Executive and special advisor to ICLEI on Nature, Biodiversity and Ecosystem Restoration
 
11:50-12:20
Panel with Metropolis members: live conversation with Barcelona metropolitan area, Rio de Janeiro, Kathmandu, and Durban, and offline contributions from Mexico City and Montréal.
 
12:20-12:30
Audience Q&A
Organised in collaboration with