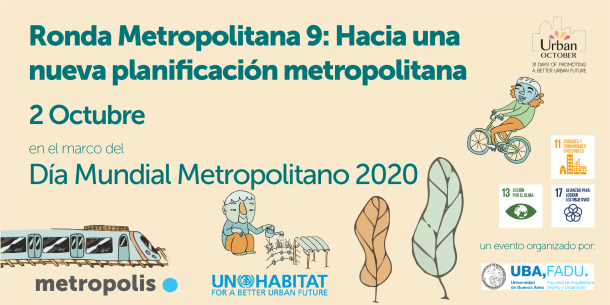 Metropolitan Round 9: Towards a new metropolitan planning
In the framework of the World Metropolitan Day celebrations, the University of Buenos Aires will organize, next October 2nd, a webinar within its Metropolitan Urban Updating Programme (PUM).
The aim of the PUM is to prepare professionals from different disciplines for the management and reflection of the contemporary city.
The objectives of the PUM are the following:
To provide a theoretical-conceptual framework to understand and address the complexity of the metropolitan phenomenon.
To promote the exchange of experiences, in order to know the current state of current metropolitan sector initiatives and organisations.
To develop research capacities to investigate successful examples of metropolitan governance.
To consolidate an interdisciplinary training space that allows progress to be made towards the generation of qualitative and quantitative knowledge.
More information about the event is available here